Top 7 Must Do Williamsburg VA Area Attractions
Entertainment, education & thrills; there are many fun things to do near Williamsburg VA. Here's our list of the Top 7 Must Do Williamsburg VA Area Attractions.
Williamsburg Must Do Attraction 1: Colonial Williamsburg
At Colonial Williamsburg, you can walk in the footsteps of American legends like Thomas Jefferson, George Washington and George Wythe. See where they set the foundation for our country, dine in some of their favorite restaurants, and interact with interpreters who'll help you understand the colonial experience.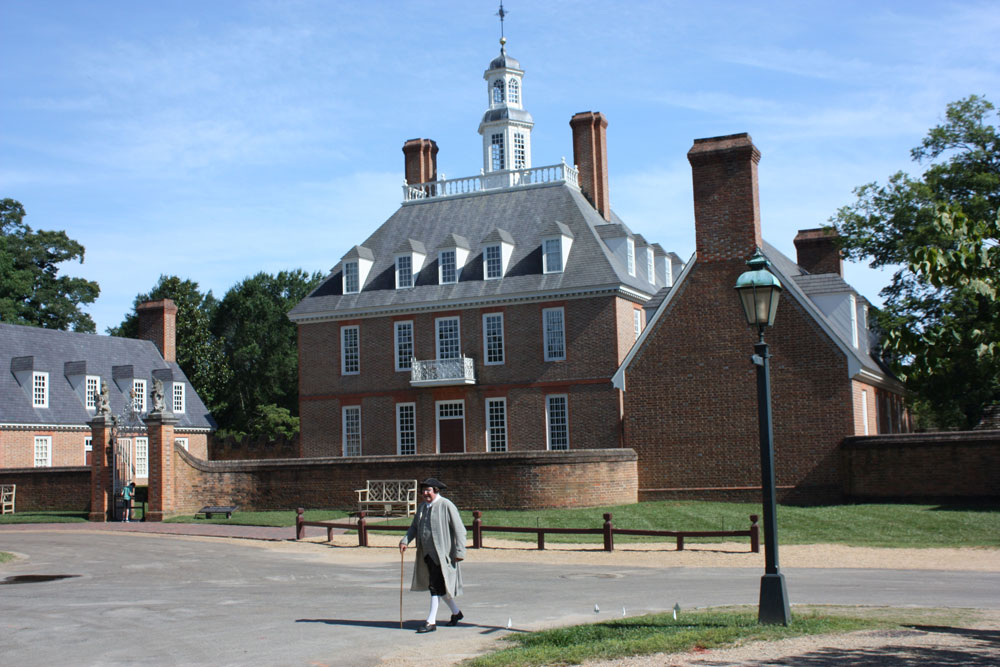 Check out the Capitol Building where Virginia legislators met from 1705 to 1779. See the the magazine that served as the community armory. And visit the Governor's Palace meant to serve not only as a residence but as a symbol of power in Colonial America.
You can experience colonial dining by trying a restaurant like Christiana Campbell's, George Washington's favorite area restaurant. Or enjoy a sandwich from a local favorite, The Cheese Shop.
There is plenty of reason to visit throughout the year; dine at great restaurants, visit the farmer's market, or enjoy 2nd Sunday. Be sure to check out the adjacent Merchant's Square area with some interesting shops and restaurants.
Experiencing colonial history while enjoying great dining and shopping makes Colonial Williamsburg our number one must do Williamsburg VA attraction.
Williamsburg Must Do Attraction 2: Busch Gardens Williamsburg
Not all theme parks are the same. Every year since 1990, Busch Gardens Williamsburg has been named the world's most beautiful theme park by the National Amusement Park Historical Association.  
As you walk through the European-themed lands, check out the beautiful landscaping. The plants are always up to date for the season and are always kept in perfect condition. You'll find that you want to come back every season just to see the landscape.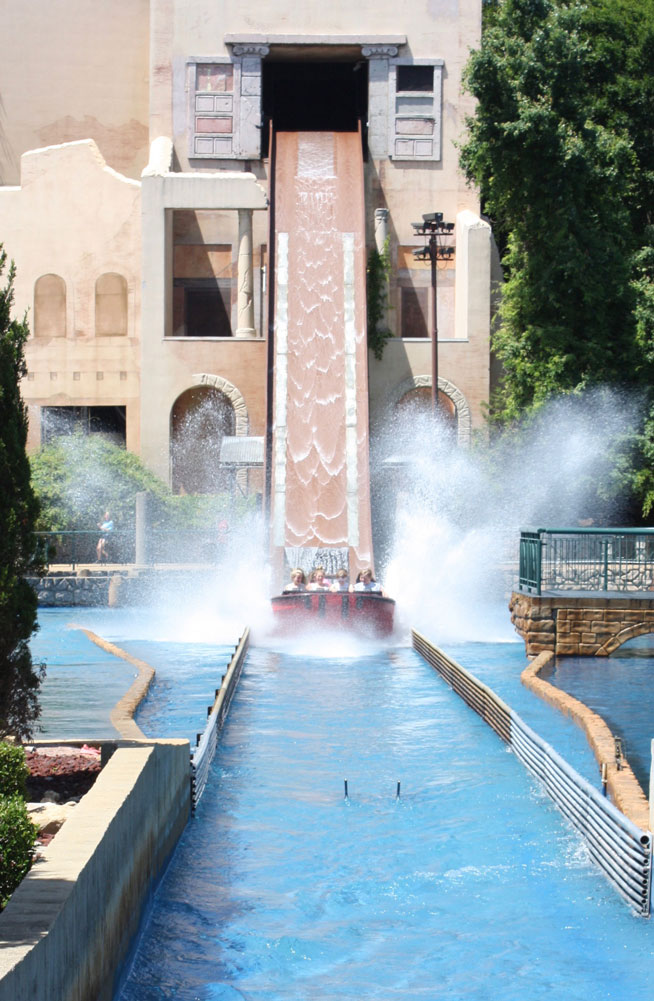 Of course, there are thrilling roller coasters, energetic shows, and a variety of other entertainment that make Busch Gardens Williamsburg a fun way to spend the day. There are special events all year long such as Food & Wine, Bierfest, Howl-O-Scream and Christmas Town.
Enjoying a day of fun in a beautiful and theme park makes Busch Gardens Williamsburg our number two must do Williamsburg VA attraction.
Williamsburg Must Do Attraction 3: Jamestown/Jamestowne
Jamestown was the first permanent English settlement in North America. There are two great ways to learn and experience this early part of our colonial history.
Historic Jamestowne is a collaboration between the National Park Service and Preservation Virginia. There are active archeological digs that are discovering new and interesting information. You can see exhibits from some of their discoveries in the Visitors Center and the Archaerium museum. Park rangers and Preservation Virginia staff lead interesting talks and walking tours about English colonization in the new world, the first Africans in the colonies, and discoveries from the settlement.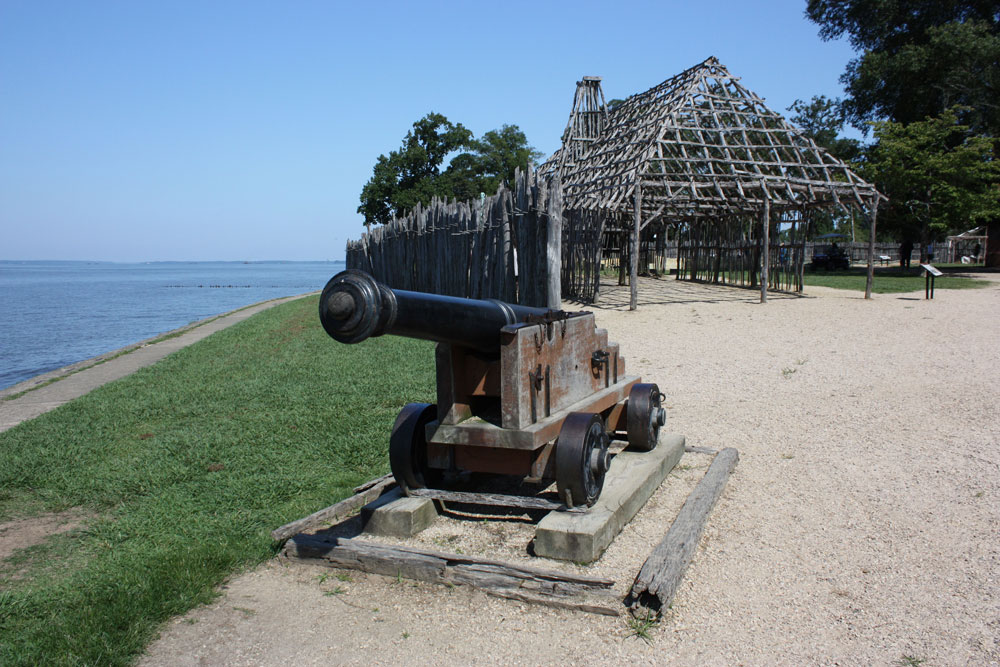 Head over to Jamestown Settlement for another way to explore and understand Jamestown. Jamestown Settlement is a living-history museum with three main sections;  The Fort, The Ships, and The Powhatan Village. Interpreters share stories and information that help you learn how Jamestown was settled, the people that lived in the area when the English arrived, and how they interacted with each other.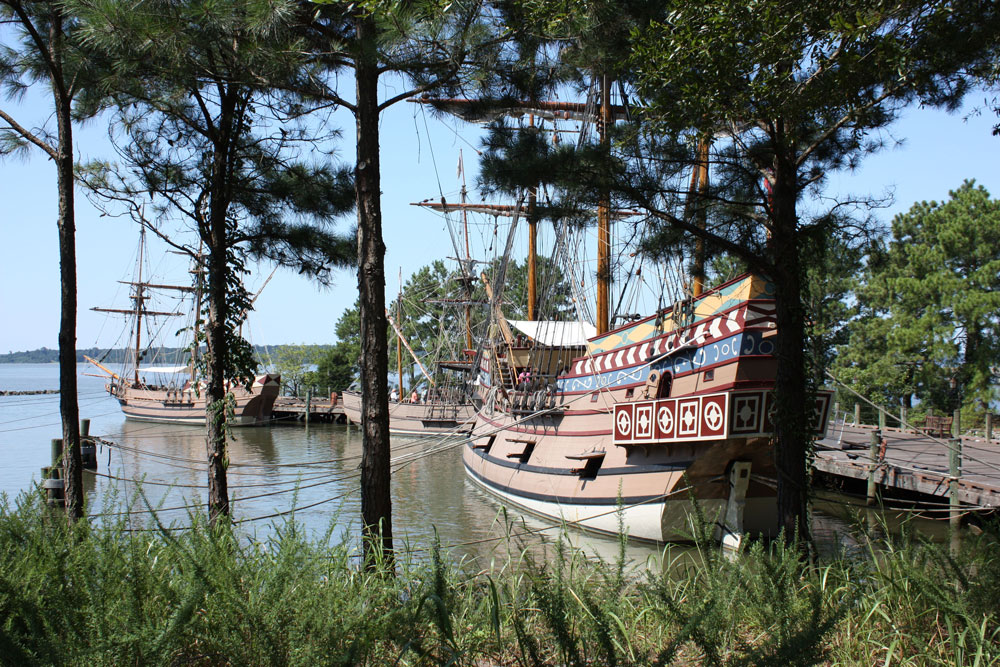 Visiting Jamestown VA is an important way to experience the early part of America's colonial history. The best way to experience it is to pair visits to Jamestown Settlement and Historic Jamestowne. They are located adjacent to each other on Jamestown Island, about ten miles from Colonial Williamsburg.
Learning about the first permanent English colony in North America and its lasting impact on our country today makes Jamestown our number three must do Williamsburg VA area attraction.
On your way back to Williamsburg, stop by La Tienda, a Spanish market and tapas bar. La Tienda opened in 1996 with a commitment to bring a taste of Spain to the US. You can purchase a selection of Spanish goods then stay to enjoy tapas, paella, or a Bocadillo (sandwich). On our visit, we enjoyed bacon wrapped dates, croquetas, and a chicken & chorizo paella. It was fantastic.
Williamsburg Must Do Attraction 4: Yorktown
The Yorktown victory turned the tide of the Revolutionary War and led to American independence. As with Jamestown, there are two ways to learn about and experience this point in history.
Yorktown Battlefield is a National Park that offers the opportunity to walk and drive the main sites where the battle occurred. Flags and canons mark several of the spots critical to the victory at Yorktown. At the visitors center, you can see some cool artifacts like George Washington's tent. 
After your tour of Yorktown Battlefield, head over to the American Revolution Museum to experience the revolutionary-era come alive. The American Revolution Museum is a living history museum that portrays both military and farm life.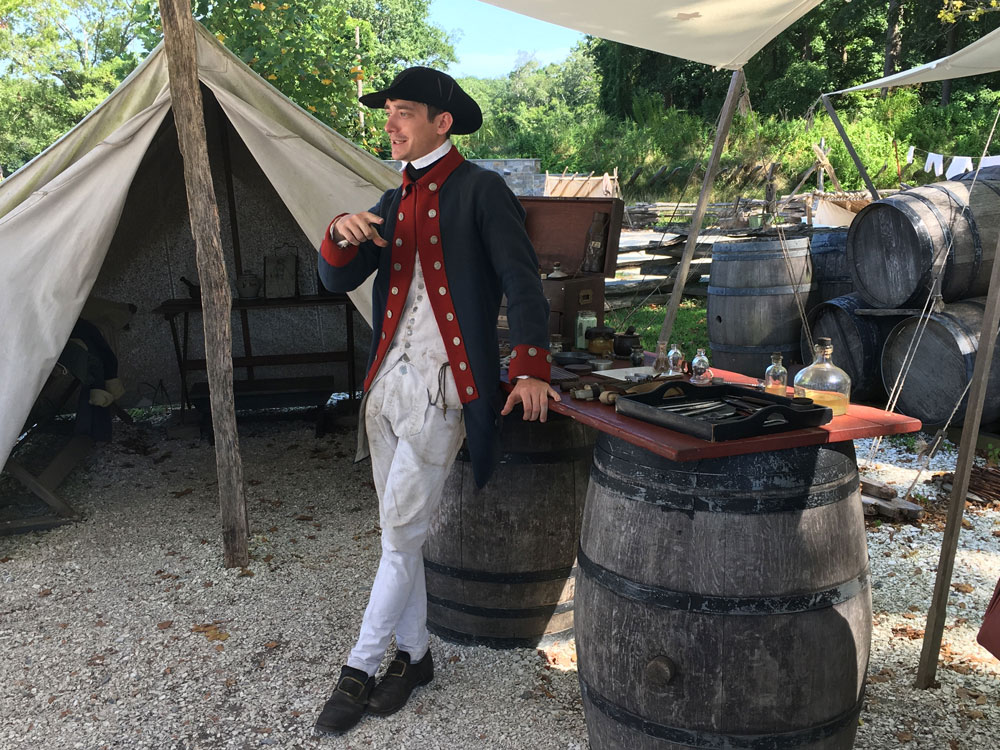 After visiting the historic sites in Yorktown, stroll along the York River at Riverwalk Landing. Enjoy the shops and restaurants. Don't forget to get a tasty ice cream treat at Ben & Jerries.
If you want to experience Yorktown from a different angle, take a sail on a the Schooner Alliance. 
The chance to learn about the revolutionary era and the battle at Yorktown while enjoying experiences along the York River makes Yorktown VA our number four must do Williamsburg VA area attraction.
Williamsburg Must Do Attraction 5: Williamsburg Winery
Wine making in Virginia started as early as 1619 in Jamestown Colony. Now the Williamsburg Winery is the largest wine producer in Virginia. They make some fantastic wines and the winery is worth a visit. 
You'll enjoy learning about the winery and Virginia winemaking by taking one of the tours. The Introduction to Wine Tour and Tasting is intended for someone who doesn't have much experience with wine tasting. It is an approximately 80 minute tour that will give you the basics and enable you to taste a variety of wines.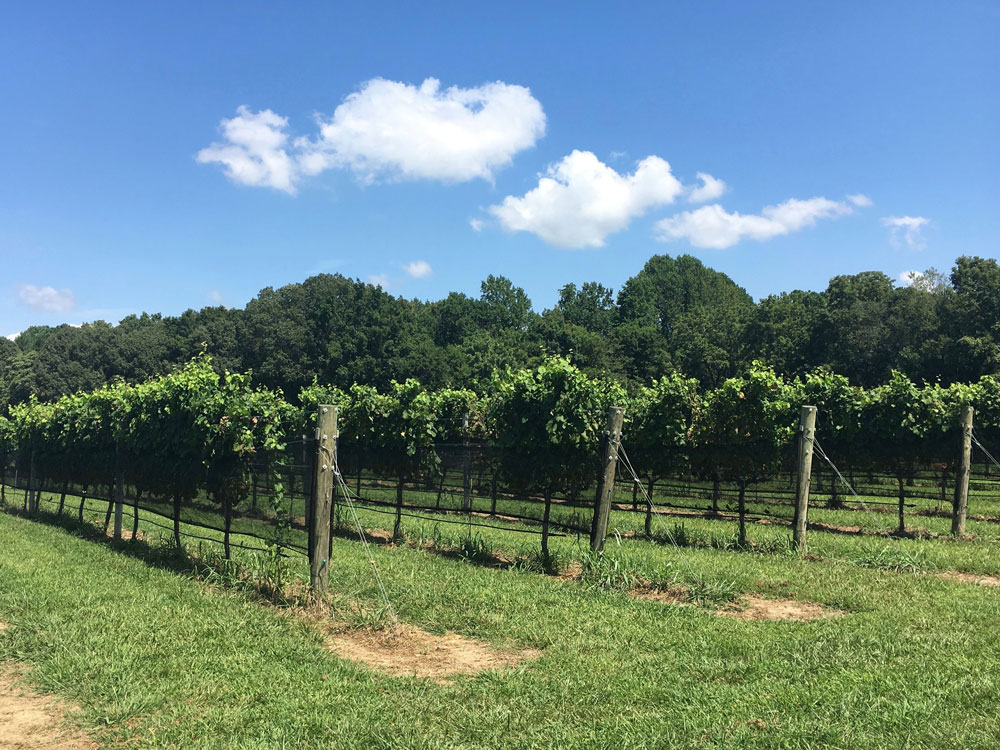 The Extensive Tour and Reserve Wine Tasting is about 2-2.5 hours long. A large part of this tour is the opportunity to taste some of their premium wines. I took this tour and really enjoyed it.
You can pair your tour with a meal. The Gabriel Archer Tavern looks like a great spot for lunch. You could choose from a soup such as a roasted corn & crab bisque. Or you might prefer a sandwich like a chicken panini. Several delicious looking salads are also on the menu. For Dinner, the
Cafe Provencal looks like an incredible dining experience. I'm looking forward to trying it for our next special occasion. Swordfish, scallops, steak or pork tenderloin are some of the options. For dessert, the strawberry and goat cheese cake sounds tempting.
Williamsburg Winery also has a 28 room boutique hotel. This might be a great choice to say for your Williamsburg VA visit.
The opportunity to learn about Virginia winemaking while enjoying fine wine and tasty food makes The Williamsburg Winery our number five must do Williamsburg VA attraction.
Williamsburg Must Do Attraction 6: Alewerks
Brewing beer has a long history in Virginia dating back to colonial times.
While there are several good craft breweries in the Williamsburg area, I recommend you check out Alewerks. You may have the chance to taste colonial-era recipes as well as the newest innovative flavors. They brew the historic beers you may have had in one of the restaurants at Colonial Williamsburg. And, they experiment with modern flavors.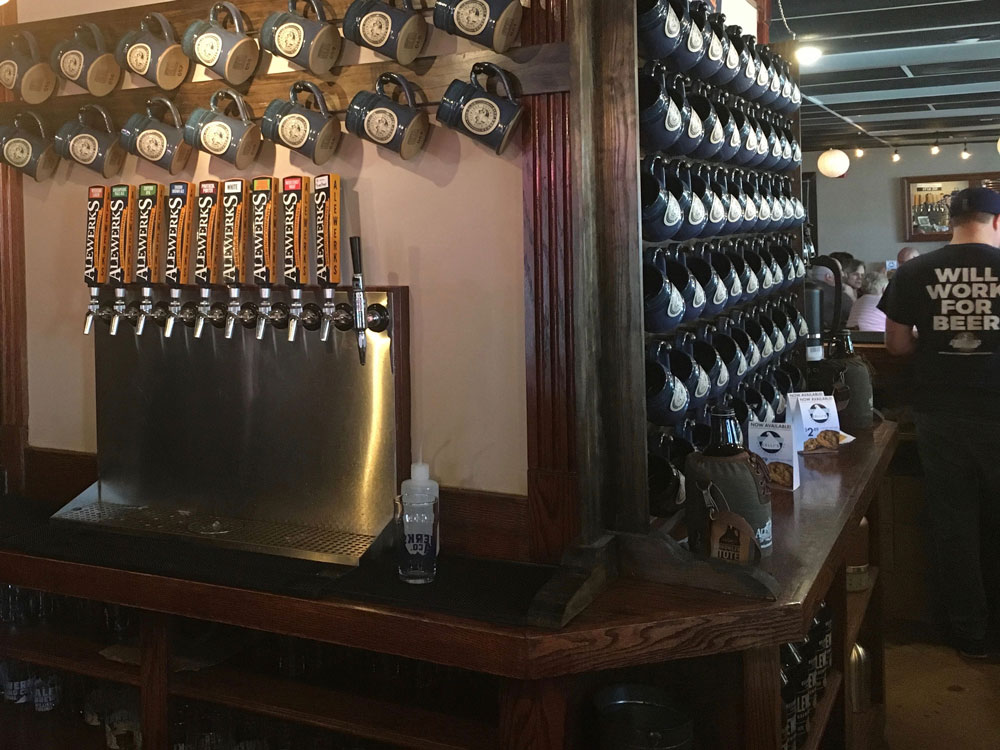 They offer a good tour and tasting. A tour includes a visit to the brewery, a tasting of six beers, and a souvenir glass for $9. If you just want to do the tasting without visiting the brew house, try the guided tasting for $8 which includes a taste of six beers and a souvenir glass.
Alewerks second location is at the Williamsburg Outlet Mall. With over 130 outlet stores, you'll likely find a few deals. While you are shopping, stop by the Alewerks LAB (little auxiliary brewery) for a break.
Modern and historic beer brewing, a good brewery tour, and a second location that provides a shopping break at the outlet mall make Alewerks our number six must do Williamsburg VA attraction.
Williamsburg Must Do Attraction 7: Waller Mill Park
Waller Mill Park is a 2,700 acre city park centered around a 360 acre clear water reservoir. There are a variety of activities to do on or around the water; hiking, boating, fishing, and disc golf. 
You can rent Kayaks, canoes or pedal boats. If you don't yet know how to kayak, introductory classes are offered.
There are several fishing piers available. If needed you can rent a pole for the day. If you'd like to try fishing from a boat, Waller Mill Park has Jon boats and electric motors for rent.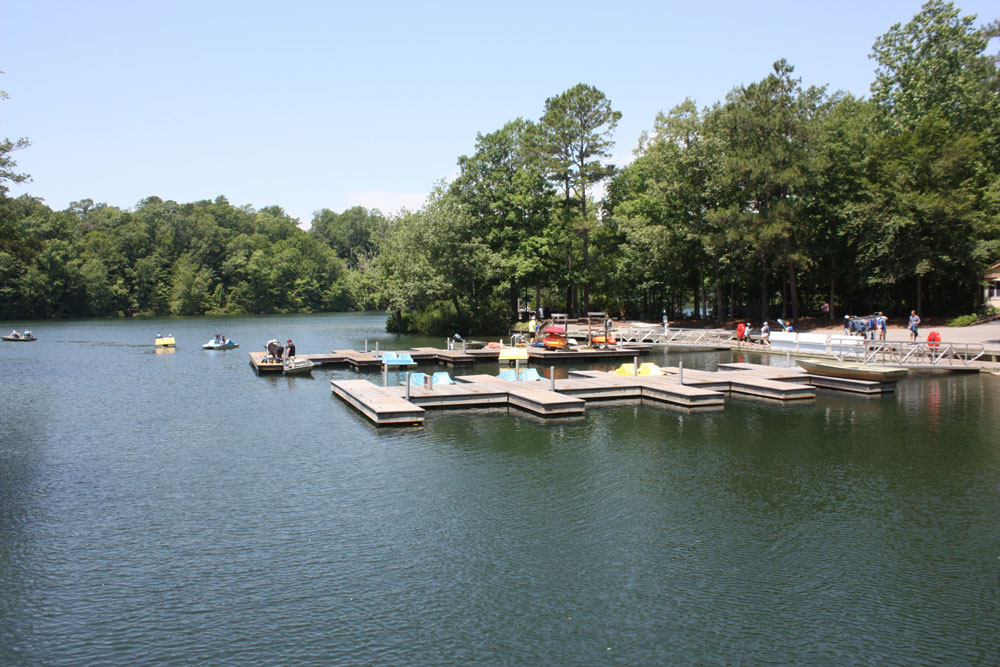 Waller Mill Park is a beautiful waterfront setting. You might want to bring a picnic lunch and enjoy it with a view of the water.
Enjoying an active day outside walking, boating and playing makes Waller Mill Park our number seven must do Williamsburg VA attraction.
If you want to get outside but cycling is more your thing, consider a ride on the Virginia Capital Trail. Running over 50 miles from Jamestown Settlement to Richmond, this is a nice, smooth trail. There are several Williamsburg area locations to park including Chickahominy Riverfront Park.
Williamsburg VA Area Attractions
That wraps up our summary of the Top 7 Must Do Williamsburg VA Area Attractions. Enjoy your visit to this wonderful destination.
What did we miss? We'd love to hear your thoughts. Leave a comment with your thoughts on the best things to do in Williamsburg VA.
Copyright 2019 Travel Trail Sail. All Rights Reserved.