Machicomoco State Park Review
Machicomoco State Park is Virginia's newest state park. Located in Gloucester, VA, Machicomoco is a gathering place and provides info about the people who lived here.
Machicomoco Overview
Machicomoco State Park is Virginia's 40th park. It was dedicated April 16, 2021. The campground opened two weeks later.
The name means a special meeting place. While it was intended as an easy to pronounce name, we've heard it pronounced a lot of different ways. You might try sounding it out like "Ma Che Comic Co".
Machicomoco is located about 10 miles from Werowocomoco, the main settlement of Chief Powhatan. Chief Powhatan led an alliance of multiple native Algonquian groups with about 15,000 people spread throughout what is today Hampton Roads, Virginia. You might have heard of his daughter, Pocahontas. However, you may not know the rich history of the area and its people. Machicomo State Park is a great place to learn and experience a bit of the area.
Later, English colonists expanded their territory beyond Jamestown. They moved South into what is now Smithfield where you can visit Chippokes Plantation State Park and Smith's Fort Plantation. And they moved North, establishing Williamburg, Gloucester, and other communities. While their story is well known, many don't know the story of the native peoples. Machicomoco is chartered with telling their story.
Machicomoco State Park provides hiking trails as well as RV & tent camping. It's a great place to visit. And, it provides a great place from which to explore this historic area.
Machicomoco State Park Video Review
In our Machicomoco State Park YouTube video, we walk you through all of the highlights of this great Virginia State Park.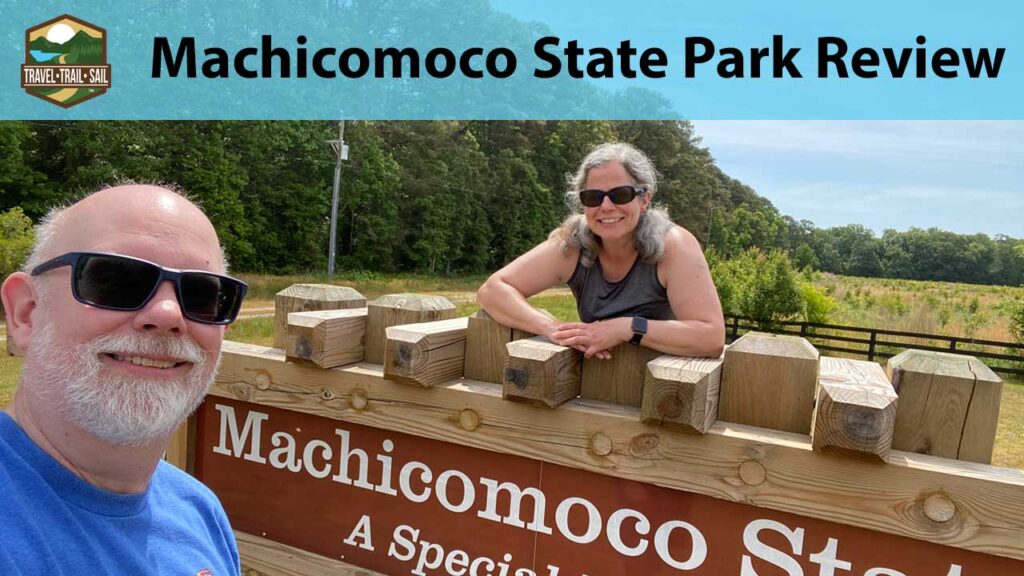 Machicomoco State Park Amenities
There is a lot to do at Machicomoco State Park. You'll easily be able to spend a day or weekend exploring the park.
Machicomoco Interpretive Area
The interpretive area includes a timeline of key historic events starting from 18,000 BCE through today. Built along a railroad rail, milestones are engraved in stones. There is an interesting structure at the end that includes information about the early peoples.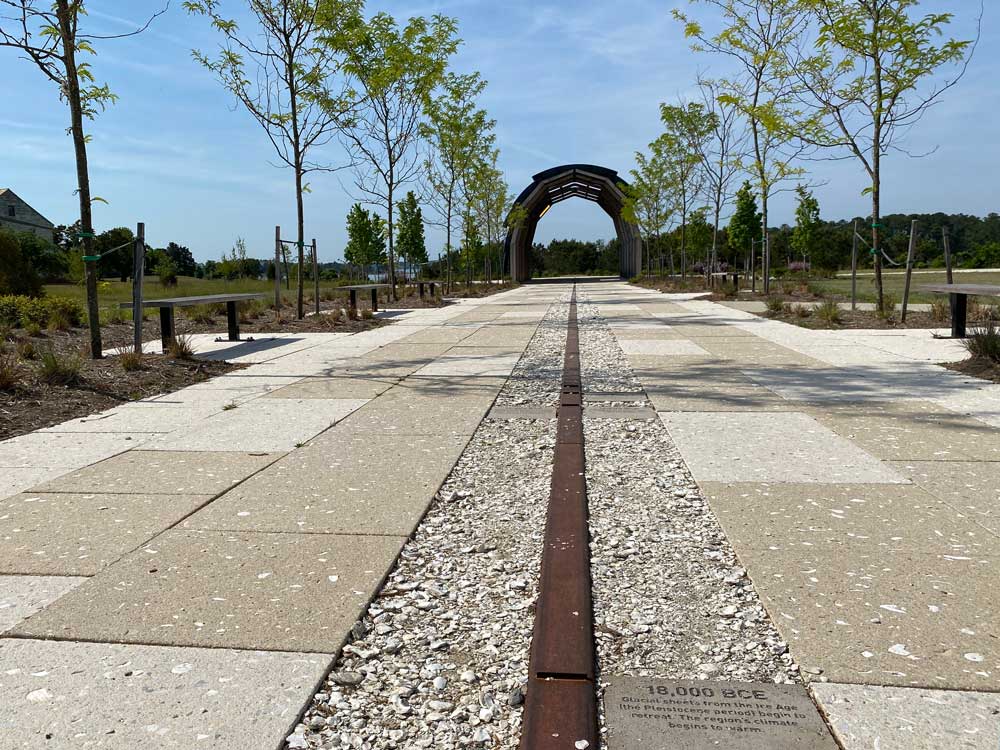 Another interesting item in this area is the center stone. The top is engraved with a map showing settlements in the region. Along the edge are carved the names of each tribe who lived in the area.
Timberneck House
While English settlers occupied this land since the early 1600's, the Catlett family lived on and farmed the land starting in 1792. The Timberneck house needs significant restoration. We observed work in progress on the foundation and chimneys. Future plans call for this to become an exhibit or conference space with an upstairs bed & breakfast.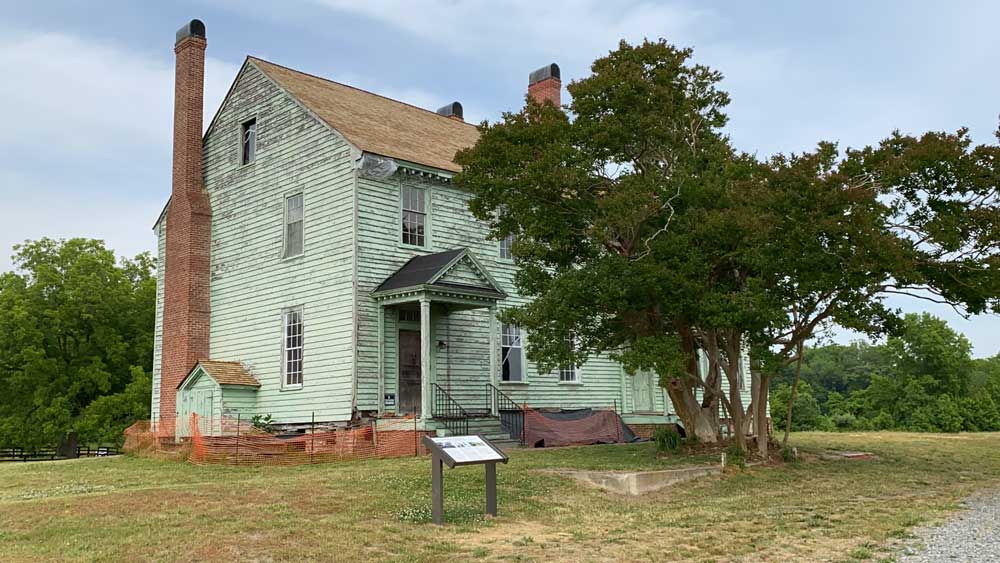 Hiking at Machicomoco State Park
Several easy hiking trails are available at Machicomoco.
The Interpretive Trail is 0.7 miles long and goes from the interpretive area toward the York River, providing scenic views.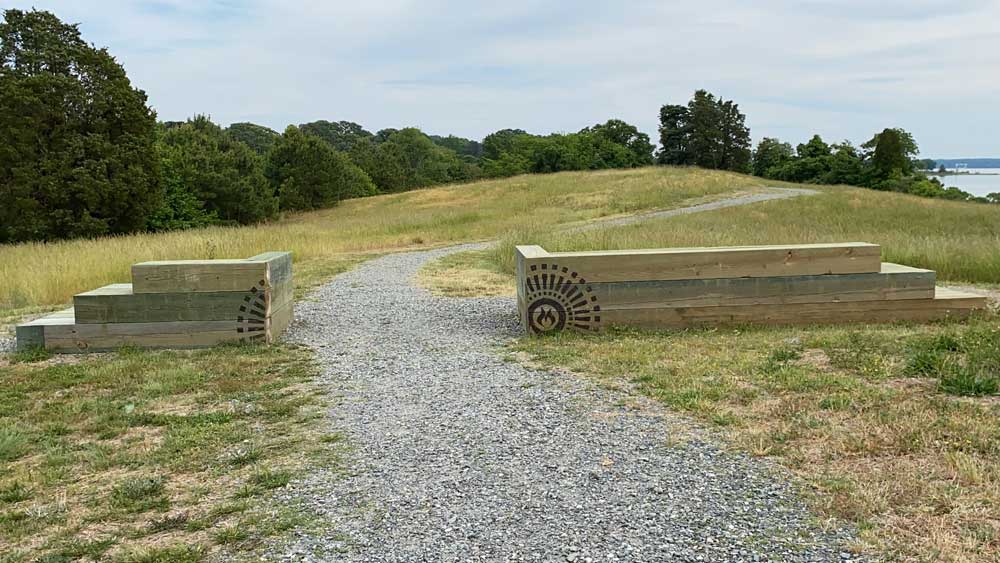 The Forestry Trail is 2.4 miles one way. It goes from the interpretive area by the kayak launch and almost to the campground. As its name suggests, most of this trail is in the woods. You can return either through the forest or by using the Loop Trail.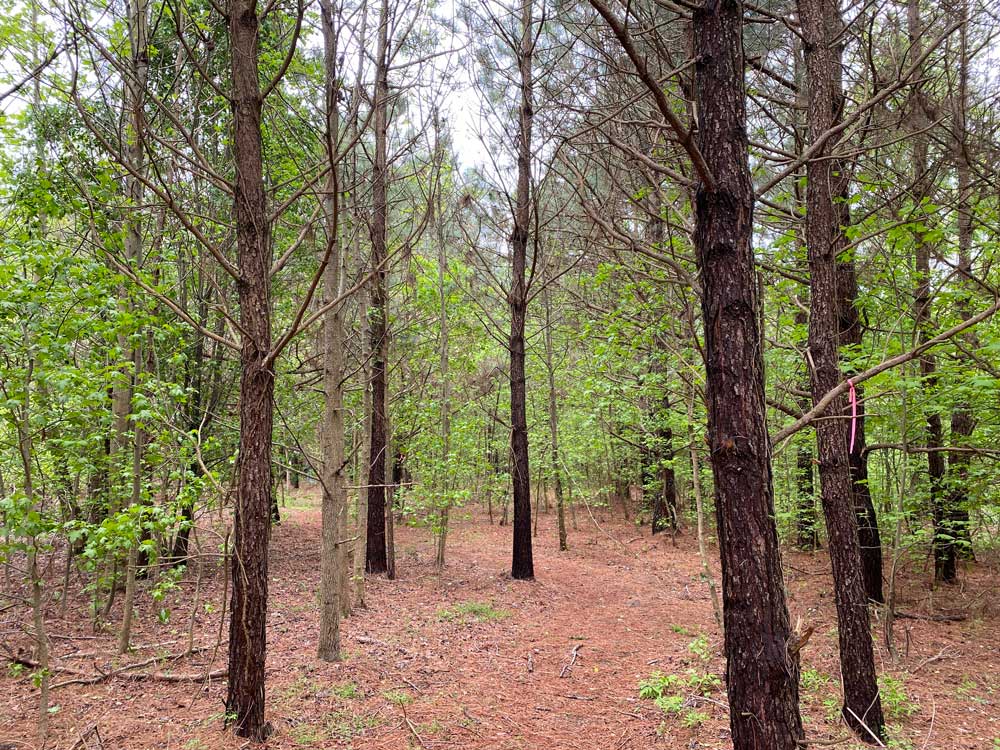 The Loop is a walking path that is adjacent to the main park road. It is 3.1 miles, making it perfect for running your next 5k.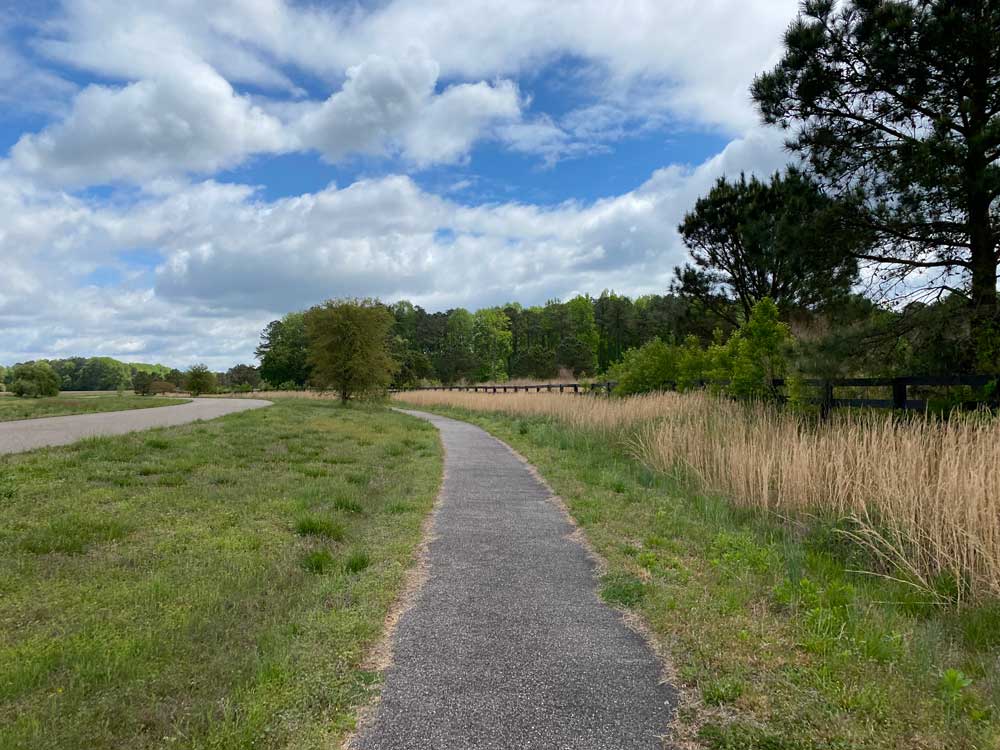 Machicomoco Boat Docks & Kayak Launch
Machicomoco State Park provides access to the York River. It is the only Virginia State Park we have found that is accessible by boat.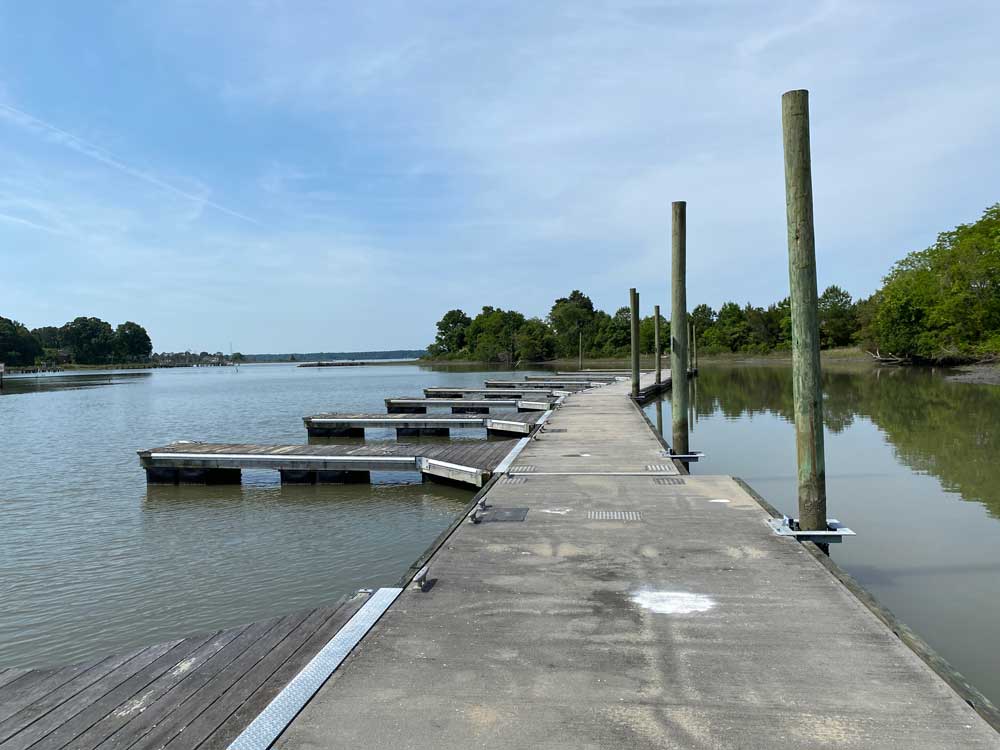 Machicomoco also has a nice kayak launch. This looks like a great place to explore. Just note that you will need to carry your boat a ways from the parking area.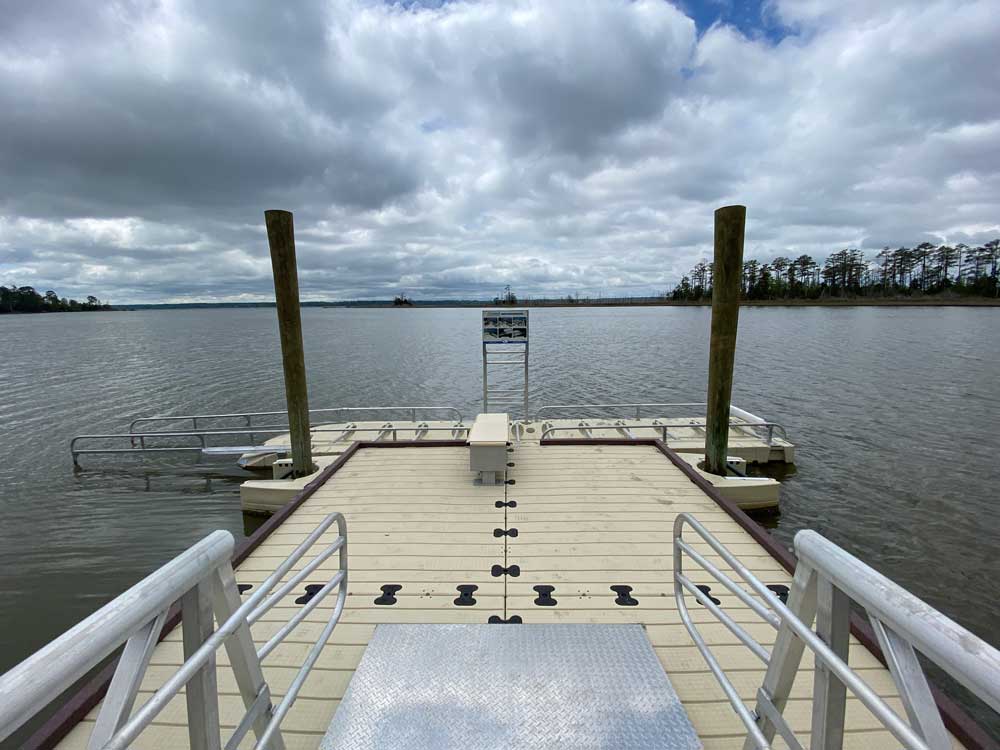 Machicomoco State Park Campground
Machicomoco has one campground loop. There are 14 RV sites, 13 tent sites, and 3 yurts. RV sites have water and 50 amp power.
The campground is open from March through December. Reservations can be made at ReserveVAParks or by calling 1-800-933 7275.
A camp host is located near the campground entrance.
Firewood will be available for purchase. However, when the park first opened, it was not yet available. Firewood may also be sold at nearby retailers.
RV Camping Sites
There are several paved pull-through RV camping sites. These should accommodate a fairly long rig. Note that site 3 is nice in that it faces the woods where some of the other sites have a more open view.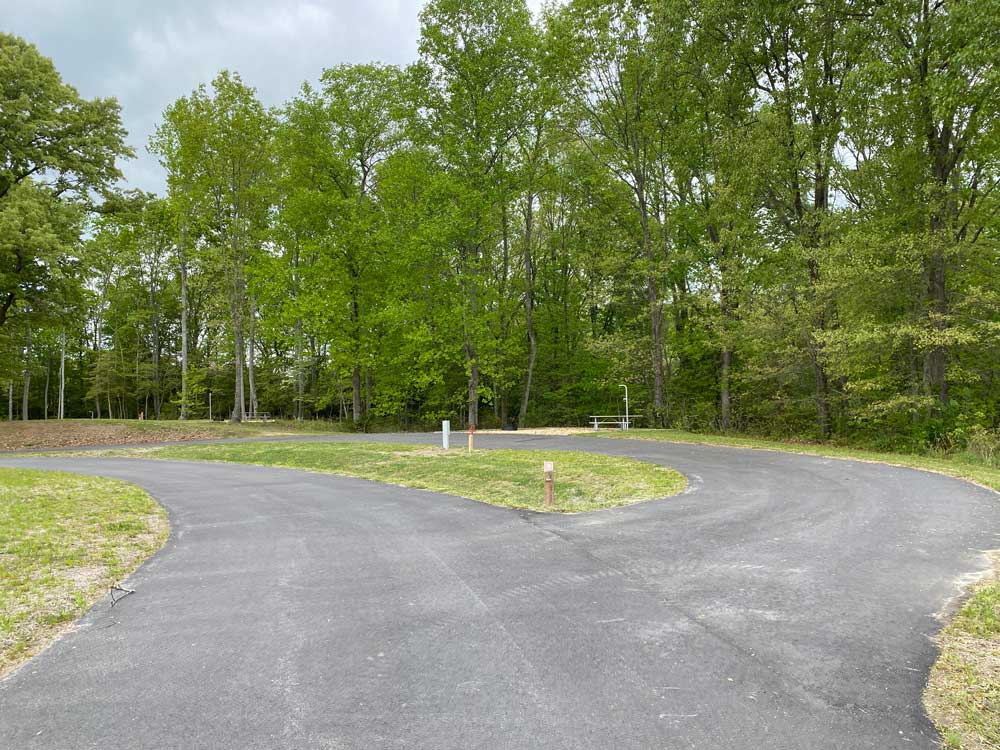 Other sites are back-in sites with gravel pads. These are long, level sites that should accommodate almost any RV or camper.
Note that electric and water hookups are to the rear of the site. If your connections are on the front of the camper, you may want to ensure your cord and hose are long enough. We found that a 25 foot hose was a bit shorter than we would have liked for our camper.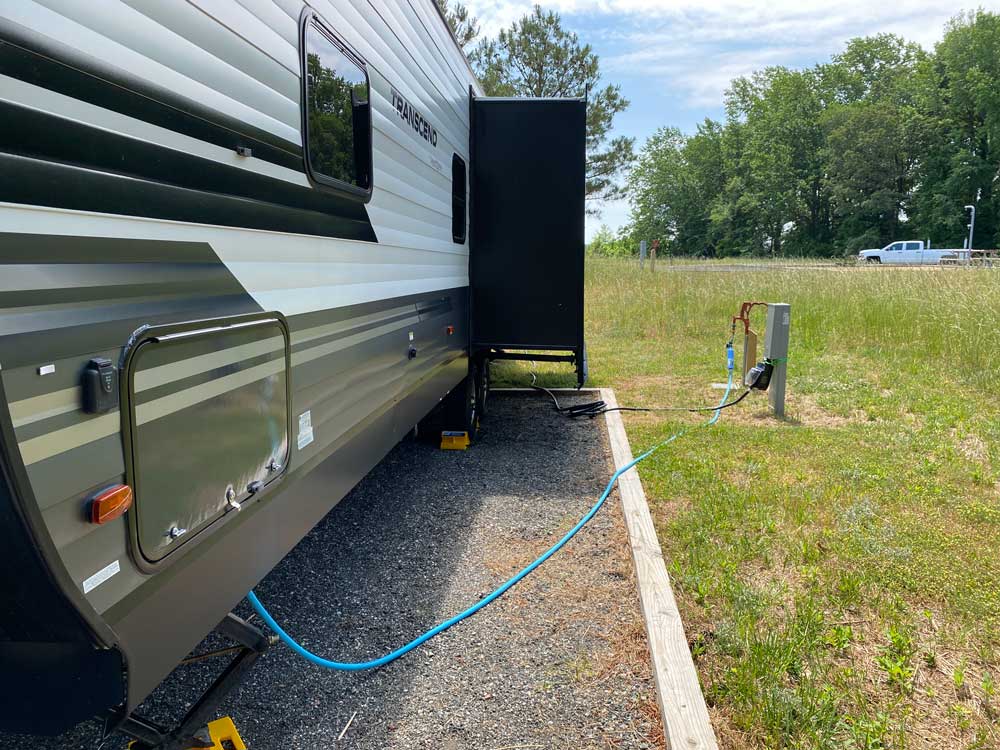 A nice bath house is available near the middle of the campground. It has individual entry showers. A really neat feature that we haven't seen in other parks or campgrounds is a water bottle filling station.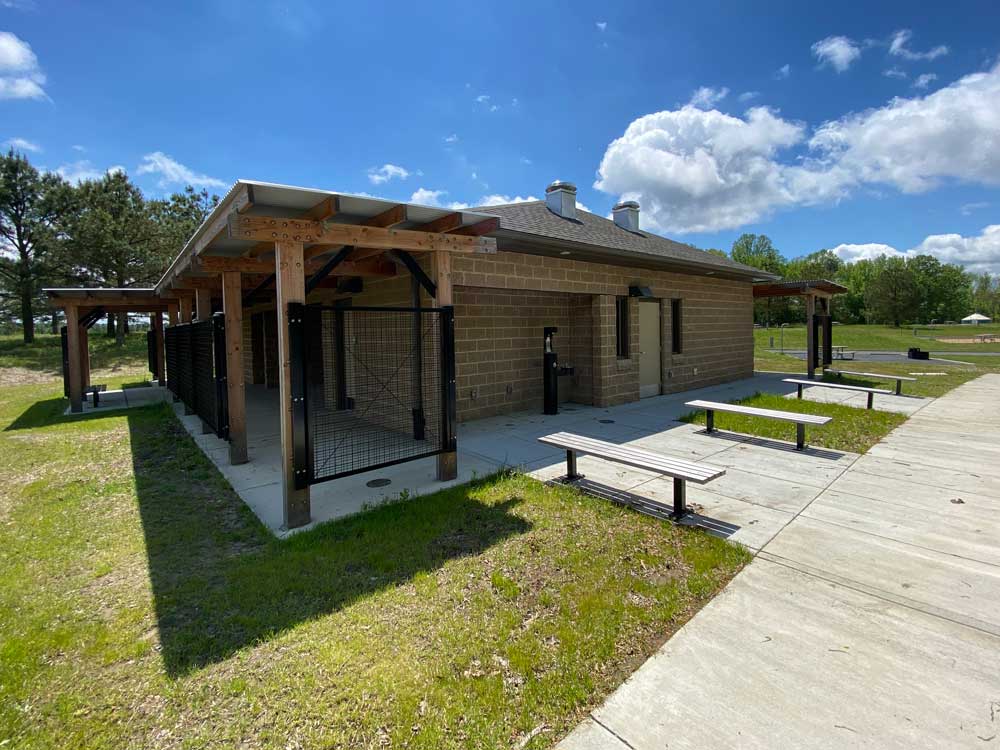 While many Virginia State Parks have laundry facilities, Machicomoco does not. There is a door on the front of the bath house that appears like it could be used to add a laundry room in the future.
Machicomoco Yurts
Machicomoco State Park has three Yurts available for rent. They are set on a deck. Each has parking space and an outside area with a picnic table.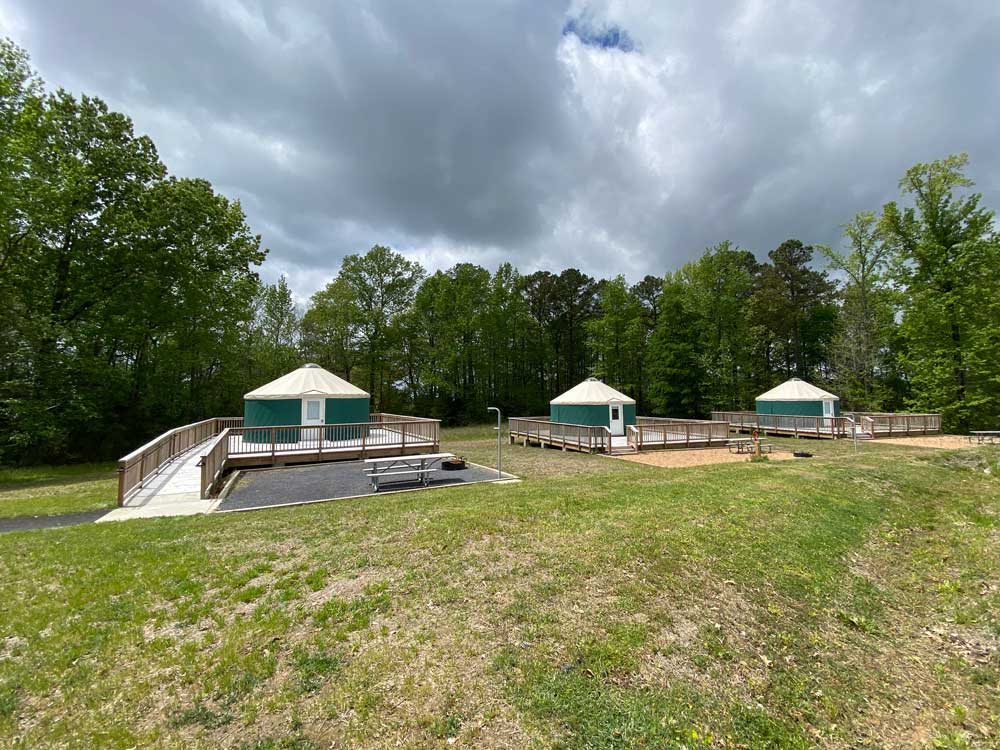 Machicomoco Campground Amenities
There is no wi-fi available at Machicomoco. Cell service was OK for light internet browsing such as using social media.
Over the air TV is available. A channel scan showed 51 digital channels which came in clearly. You may find many of your favorites including the major networks, PBS and ME TV.
Road noise was minimal. We didn't hear any trains. There were a few small airplanes that flew over during our visit but airport noise wasn't significant. On the weekend we stayed, noise overall was very quiet, especially after dark.
There is no playground in the campground or in the state park.
The visitor office is not yet open. Staff indicated that souvenirs such as hiking medallions and magnets would be available soon.
Visiting Machicomoco With Dogs
Like most Virginia State Parks, Machicomoco is dog friendly. You can walk the trails with your dog. They can stay in the campground with you. As long as you keep your dog on a leash, you should have a great time exploring Machicomoco with them. However, note that the interpretive area and campground have limited shade. Virginia summers can be hot so plan accordingly.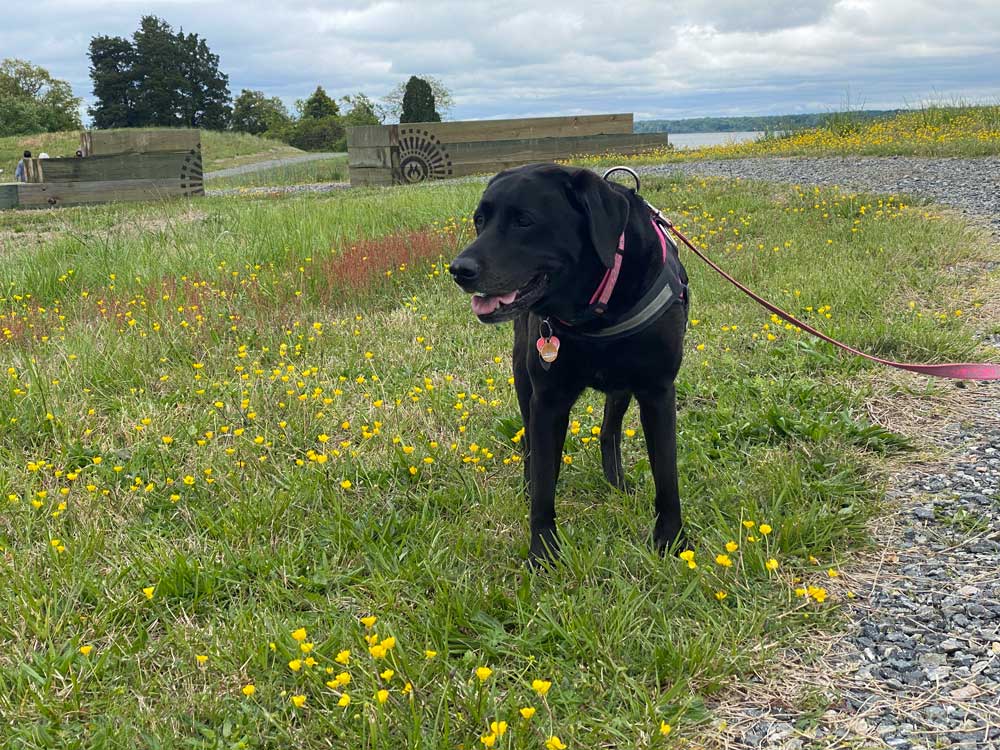 Machicomoco Rates
A Virginia State Park is a great value. A day pass to the park is only $5 per vehicle. Or, you could consider a Naturally Yours Passport that provides access to all Virginia State Parks for a year for $75.
Camping for a water & electric RV site is $40 per night, $35 for Virginia residents. Tent sites are $30, $25 for Virginia residents. Note that there is a $5 reservation fee.
Machicomoco State Park Directions
Machicomoco State Park is located at 3601 Timberneck Farm Road in Hayes, VA. It is about six miles from the Coleman Bridge. From there, the park directions are well marked with road signs. Turn west on Providence Road, then left on Borden Road.
Note that there is a toll to cross the Coleman Bridge heading to Gloucester. It's $2 for a car or $4 if you are towing an RV camper. There is no toll for crossing in the other direction toward Yorktown.
Attractions Near Machicomoco State Park
Yorktown VA Attractions
Machicomoco State Park is the closest campground for visiting the Yorktown Virginia attractions. Just across the Coleman Bridge, you'll find Yorktown Battlefield and the American Revolution Museum. Together, these attractions tell the story of colonial America and the Revolutionary War.
Williamsburg VA Attractions
There are a lot of great attractions in the Williamsburg Virginia area including Colonial Williamsburg, Jamestown, and Busch Gardens. Plan your visit by starting with our list of the Top 7 Must Do Williamsburg VA Area Attractions.
Gloucester Favorites
We asked a Gloucester resident for her favorite places to visit. Here are a few suggestions.
On Main Street Gloucester, visit the Northern Neck Popcorn Bag for a huge selection of tasty popcorn. They have sweet, candy, and savory varieties. Staff are friendly and will let you try samples until you find just the right treat.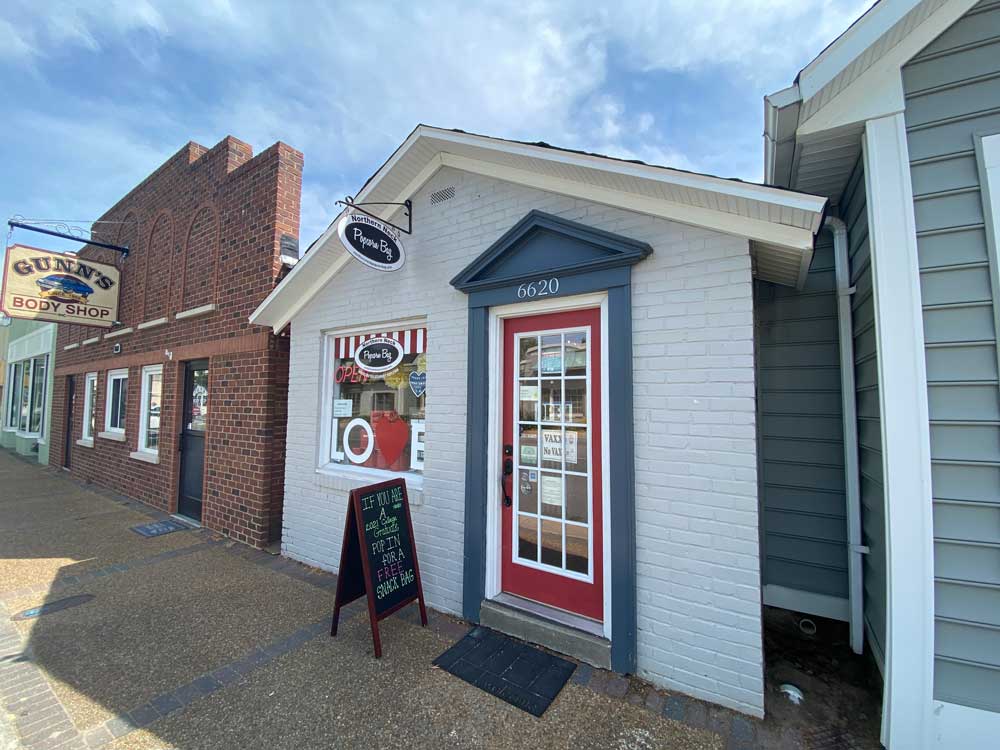 While we didn't have the opportunity to try LuLu Birds Kitchen, it looked great. This one is on our list to visit next time. It is located about one block from the Northern Neck Popcorn Bag. There is plenty of street parking available.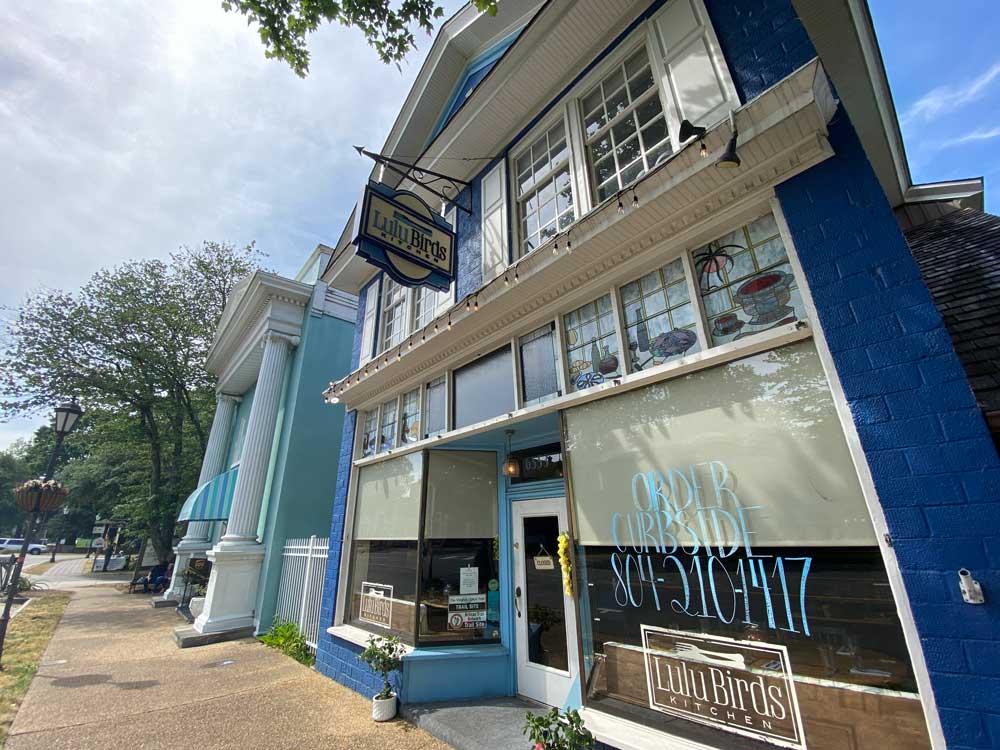 We stopped for ice cream at the Short Lane. They make their ice cream on site. It was really tasty. Short Lane Ice Cream is on Highway 17 in Gloucester.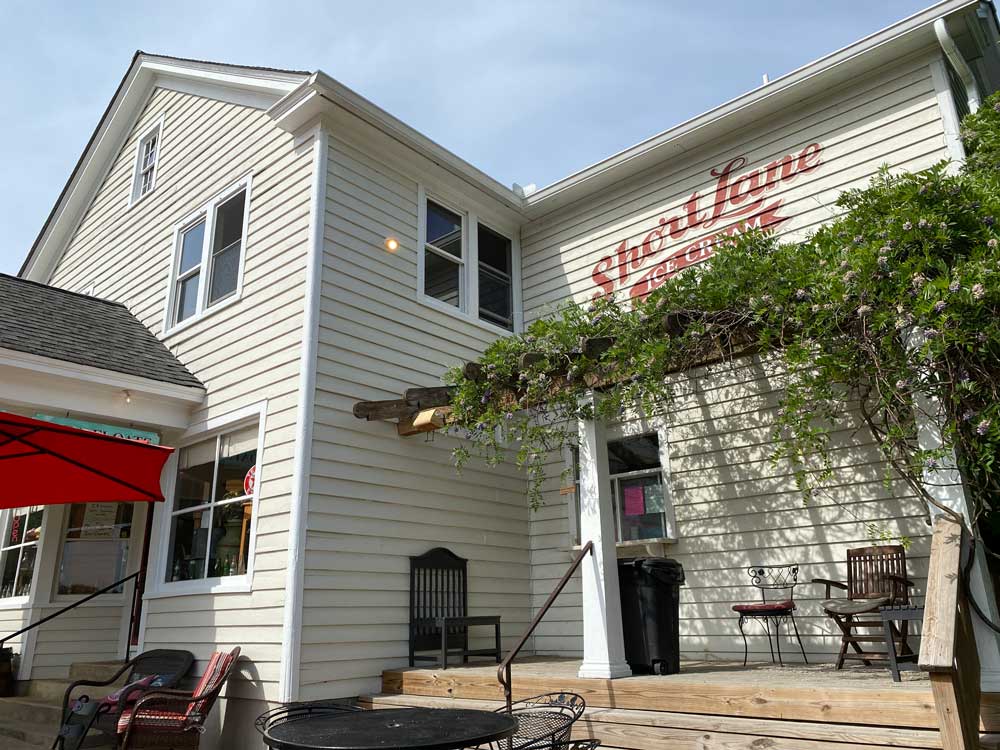 Leave a Comment
I hope you found this review of Machicomoco State Park and Campground to be helpful. We'd love to hear about your Machicomoco experience.
Have a recommendation for something to visit in Gloucester, we'd love to hear it.
If you liked our review of Machicomoco, you might also enjoy our reviews of Belle Isle State Park and Chippokes Plantation State Park.
Copyright 2021 Travel Trail Sail. All Rights Reserved.