Chippokes Plantation State Park Review
Chippokes Plantation State Park is set on a 400 year old working farm. Chippokes is a Virginia State Park with a nice campground and much to explore.
Chippokes review posted on October 14, 2019 and updated on October 21, 2020.
Chippokes Overview
Established in 1619, Chippokes Plantation has been actively farmed for 400 years. Its founder was Captain William Powell was a resident of Jamestown. Through its history, the plantation has had many owners. The last were the Stewarts. They purchased Chippokes in 1918. The Stewarts willed the plantation to Virgina and it became a state park.
You can tour the plantation house as well as a farm & forestry museum. In addition to hiking and biking trails, the park has modern amenities including an Olympic-sized swimming pool.
Chippokes Plantation State Park Campground has a variety of tent and RV camping sites. If you don't have an RV, don't worry. Chippokes Plantation State Park also rents yurts and cabins. These are a great option if you want to check out camping life.
Chippokes makes for a great visit itself. However, it is a great place to camp that affords easy access to Surry County, Jamestown and Williamsburg VA.
Chippokes Plantation State Park Video Review & Walking Tour
In our Chippokes State Park YouTube video, we walk you through all of the highlights of this great Virginia State Park.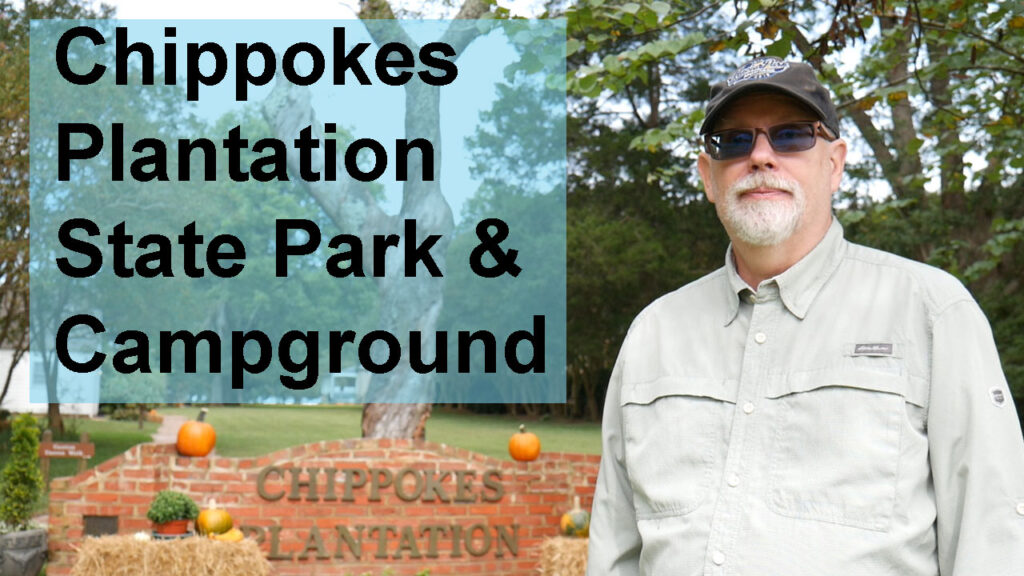 Chippokes State Park Activities
There is a lot to do at Chippokes Plantation State Park. You'll easily be able to spend a weekend exploring the park.
Jones-Stewart Mansion
Open for tours Fridays, Saturdays, Sundays Mondays from March 29-October 28 in the afternoon from 1:00-4:30
The mansion was built in 1860. A later addition added several bedrooms, a bathroom and a kitchen. The addition also added electricity and running water. Tour the mansion free as part of your park admission.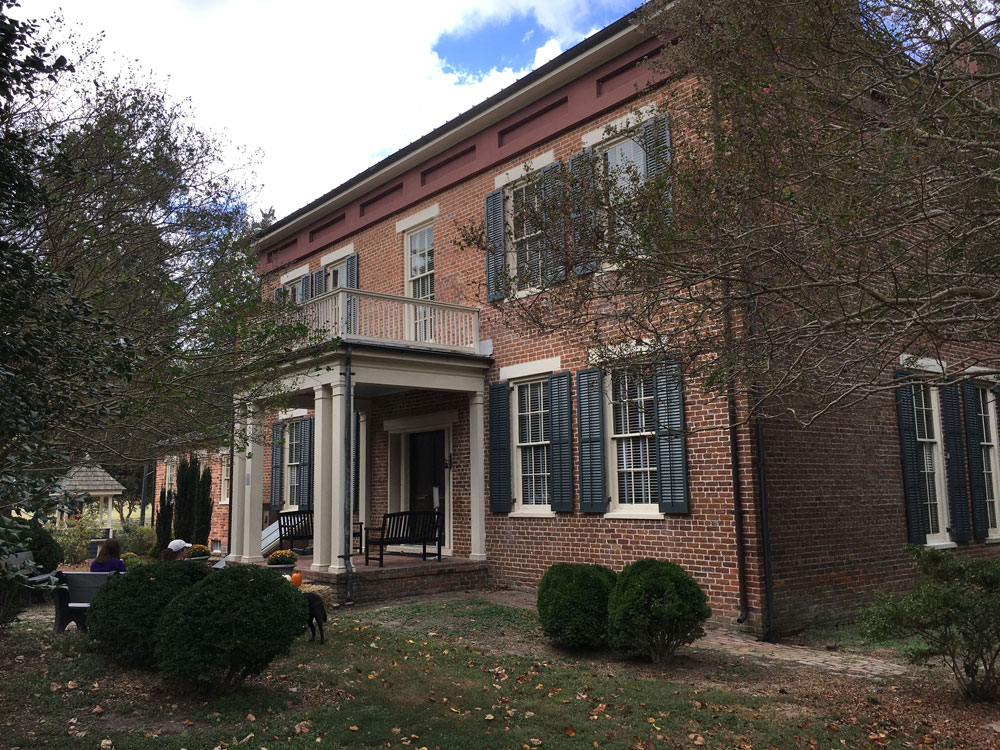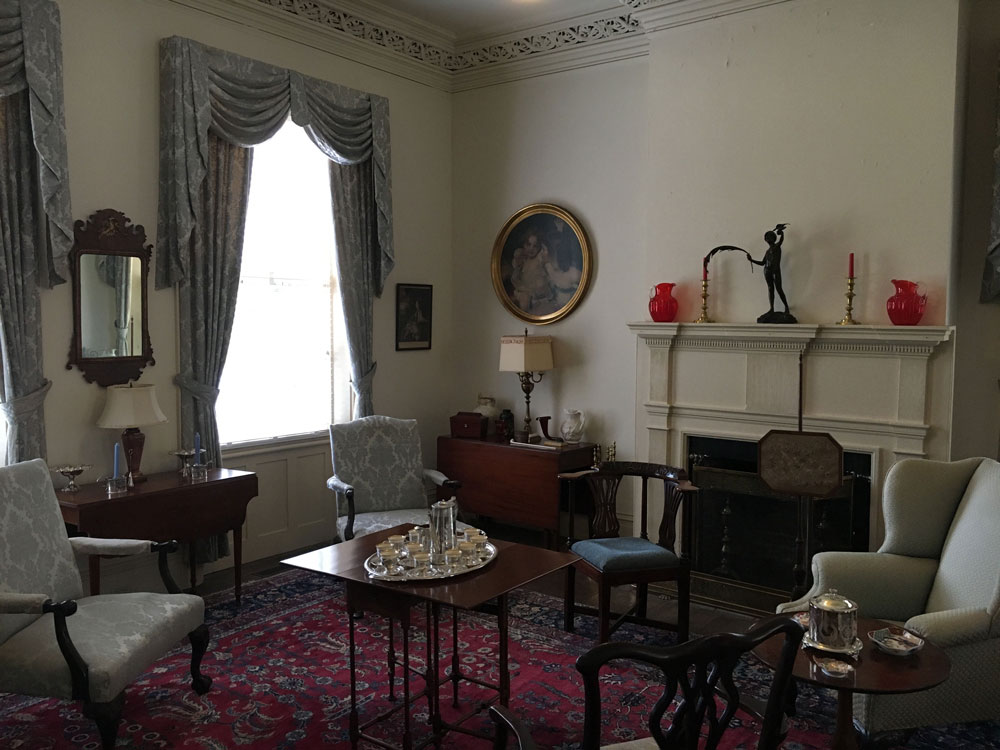 Part of the reason the mansion and plantation are in such good shape is that one of the owners was a distiller. During times like the Civil War, the troops wanted to ensure a supply of distilled spirits so they protected the farm from harm. One sign of that heritage is the detailed medallion for the light in the entry room.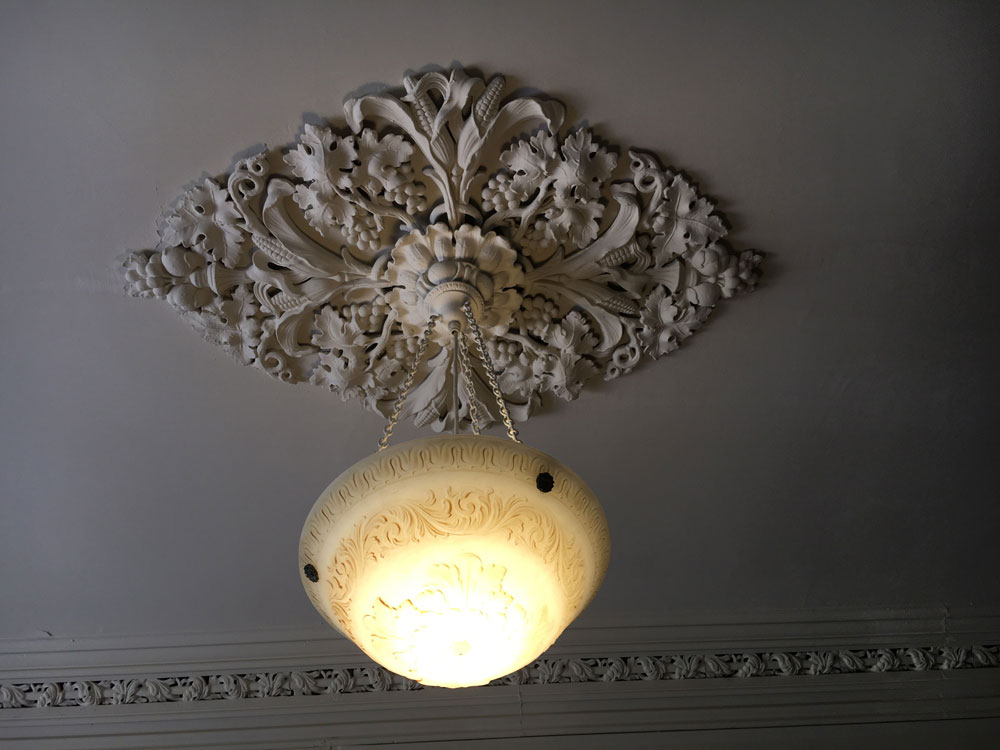 During select times of the year, the Brick Kitchen is also open. During the era the mansion was built, it was customary to cook in a separate building. During Virginia summers, you can imagine that the heat from cooking would otherwise make the living quarters too hot. If you are lucky, you can catch a cooking demonstration during your visit.
Chippokes Plantation State Park Farm
Chippokes Plantation is a working farm. It has been actively farmed for 400 years, celebrating its anniversary on October 6, 2019.
You'll find a nice plantation garden featuring a variety of historic crops including corn, okra and berries.
There are also numerous animals on the farm including 2 donkeys, 2 goats, 2 pigs, multiple chickens and a herd of cows.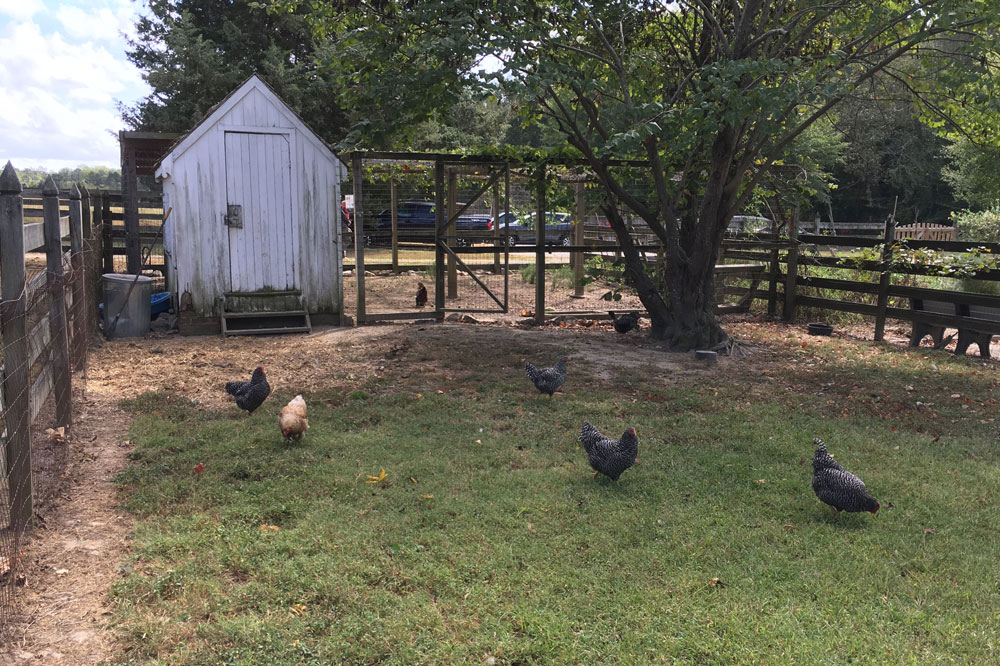 There are numerous other buildings at Chippokes. For example, the River House that was built in 1830. However, they are not open to the public.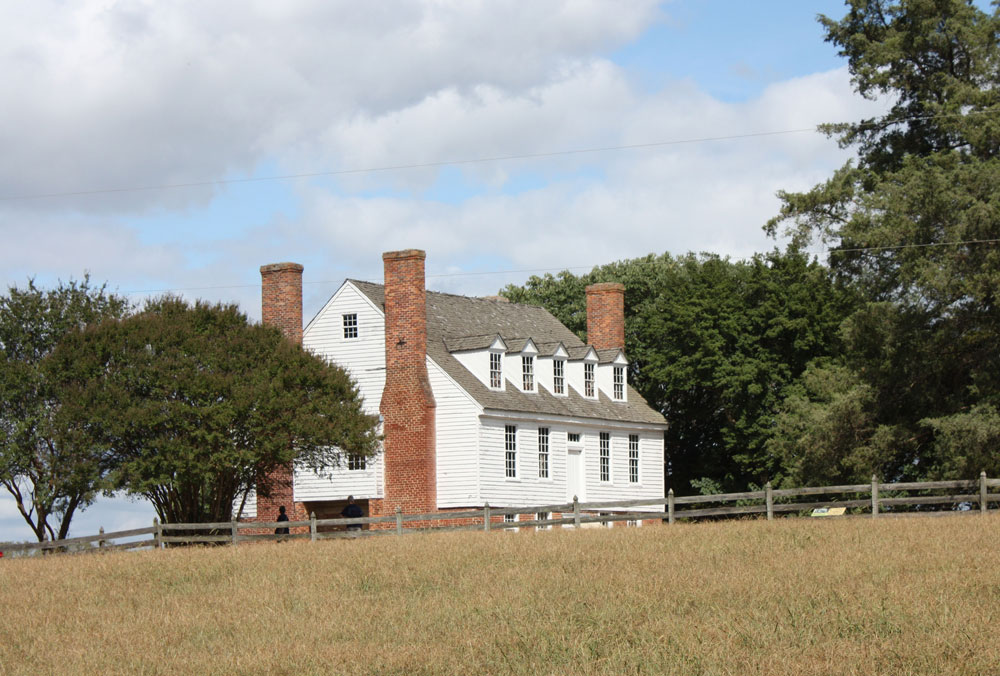 Chippokes Farm Museum
The Chippokes Plantation Farm Museum is an interesting collection of items representing farming during the early 20th century. There are single row, horse-drawn corn planters, grain harvesters and other farm implements. The farm museum is in a series of buildings surrounding a courtyard. The buildings are open during the day allowing you to see the items inside.
One building represents inside life on the farm including cooking and sewing devices.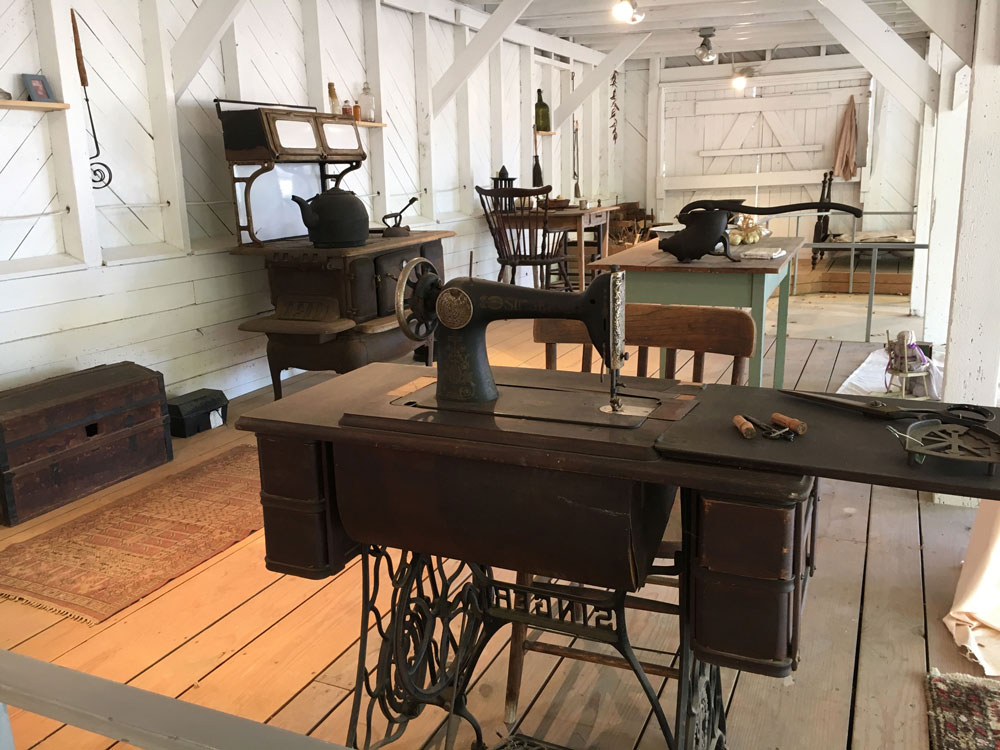 Other buildings show farm implements such as planters and harvesters.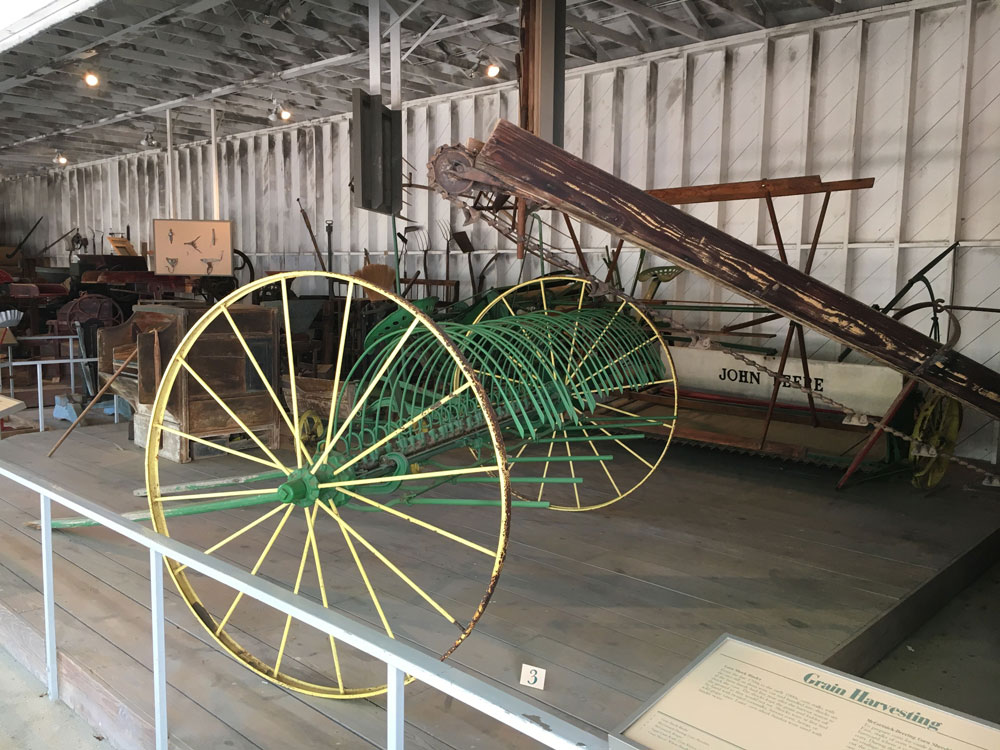 Beach at Chippokes Plantation State Park
Chippokes Plantation State Park provides access to several sections of beach along the James River. These are shell-covered beaches. You may discover an ancient fossil from when this area was covered in ocean. While you can't keep fossils, you are allowed to keep any ancient sharks teeth you might find.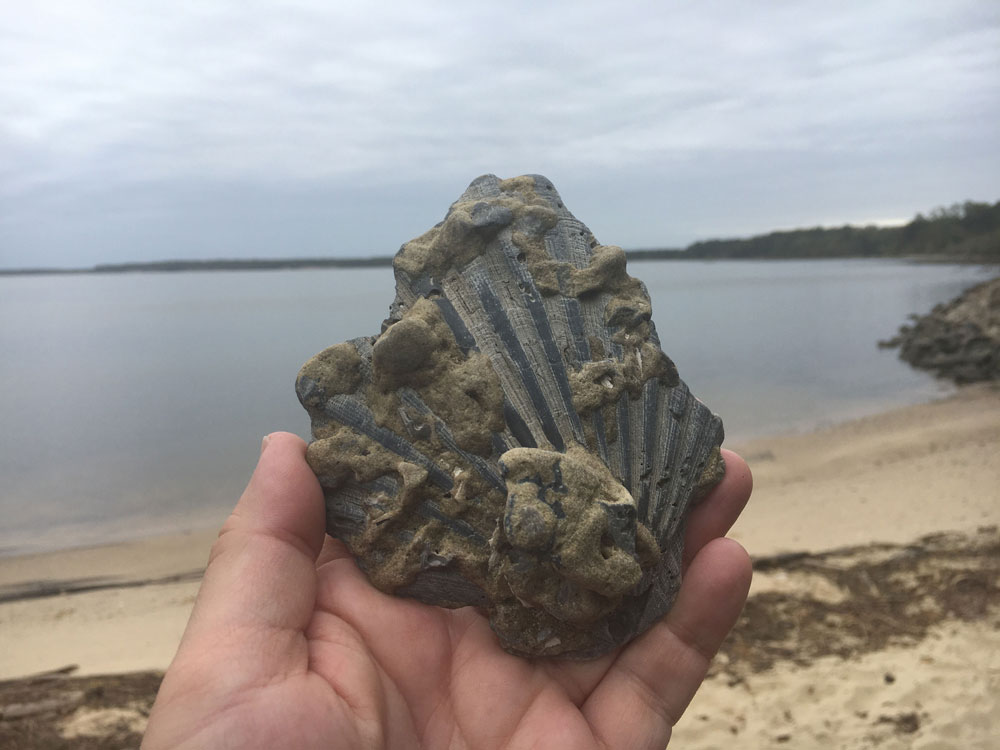 Hiking at Chippokes Plantation State Park
Several easy hiking trails are available at Chippokes. Several are multi-use trails that allow hiking, biking and horse riding.
You might enjoy the College Run trail. It is a level trail that runs approximately 1.5 miles from the visitor center to the mansion. Part of the trail is along the James River.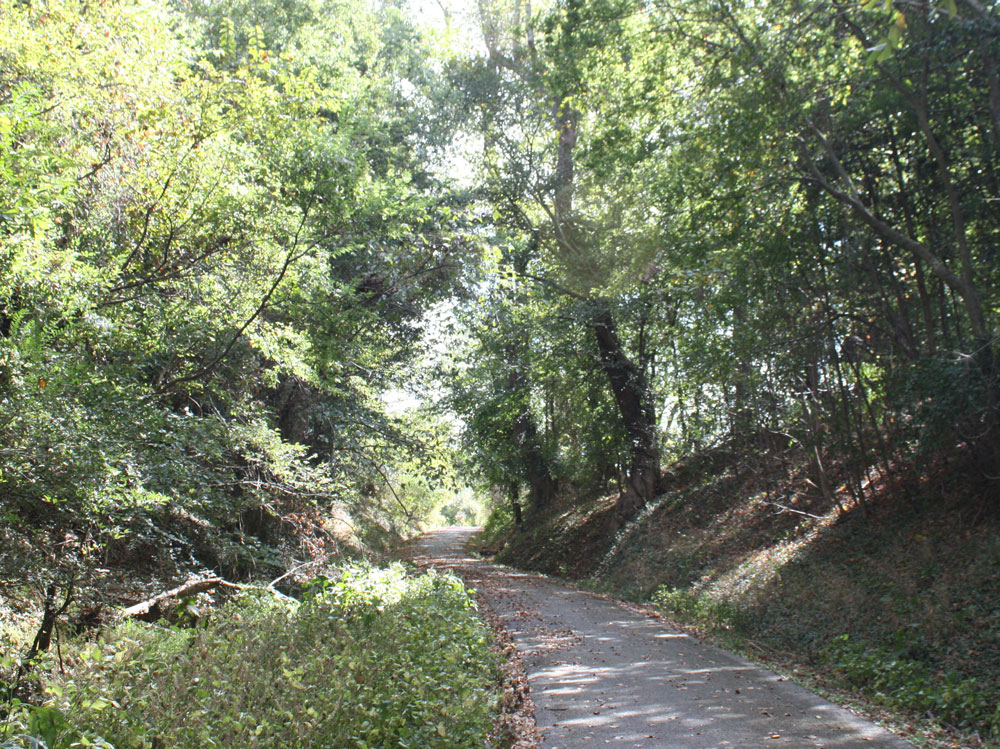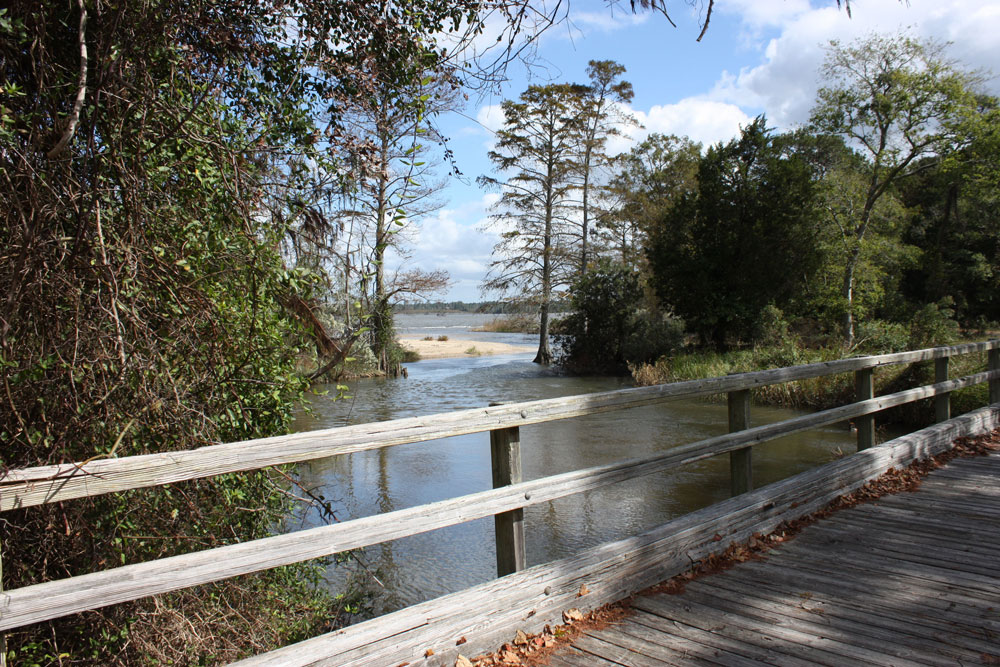 The Friends of Chippokes site has a park map showing the available trails.
Chippokes State Park Pool
Chippokes features an Olympic sized swimming pool. This is a large L-shaped pool. There is also a wading pool for smaller children. The pool is open from Memorial Day through Labor Day.
Swimming is included with overnight camping or cabin rentals. Swimming passes can also be purchased for adults $3 weekdays & $4 weekends and for children $2 weekdays and $3 weekends.
The pool is a relatively short walk from the campground. However, you'll need to walk on the road as there isn't a separate pedestrian walkway.
Other Events At Chippokes State Park
There are events all year long at Chippokes Plantation State Park. Among these are an annual Easter Egg Hunt, a Steam & Gas Engine Show featuring antique tractors, a Harvest Festival, and a Holiday Open House. Be sure to check out the Friends of Chippokes Site for the latest schedule.
Chippokes Campground Sites
The Chippokes Plantation State Park Campground has two loops. Loop A has thirty sites with water & electricity that are perfect for a tent, pop-up, or smaller RV. Loop B has twenty sites with water and 50 amp power. There are also cabins and yurts available.
The campground is open from March through December. Reservations can be made at ReserveVAParks or by calling 1-800-933-7275.
A camp host is located near the campground entrance, between the A and B camping loops.
Firewood is available for purchase and is $6 per bundle. Firewood is self-service on the honor system. They accept cash or check.
Recycling stations for aluminum, glass and plastic are available at the bath house in both Loops A and B.
A Loop Camping Sites
The A loop is a nice camping loop with 31 wooded sites. Sites in this loop are great for tent camping, pop-ups and smaller RVs. Each site has a gravel driveway and recreation area with a fire ring, picnic table and a place to set up a tent. Sites in the A loop offer water and 30 amp power. Many of the sites are somewhat level though a few are on an incline. A Loop campsites are not a site specific reservation.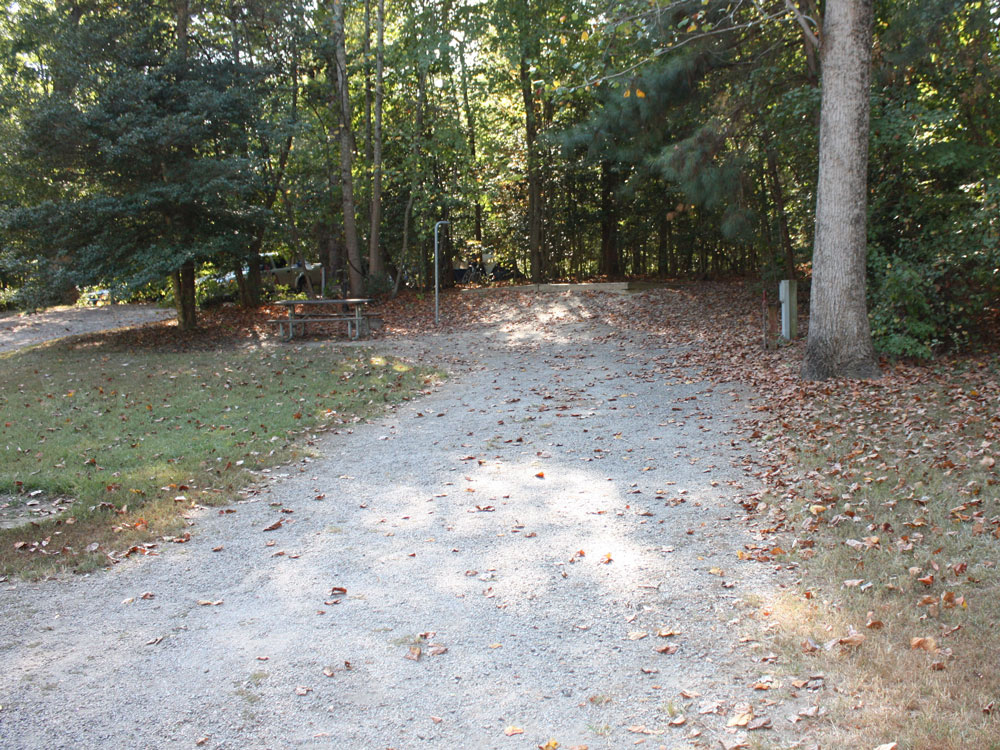 A bath house is available near the entrance to the A Loop. Outside the bath house, you'll find a wash station to clean dishes.
B Loop Camping Sites
The B Loop is a newer camping loop. It has 18 paved sites with water and 30/50 amp electric service. These paved sites are very level. Specific sites can be reserved.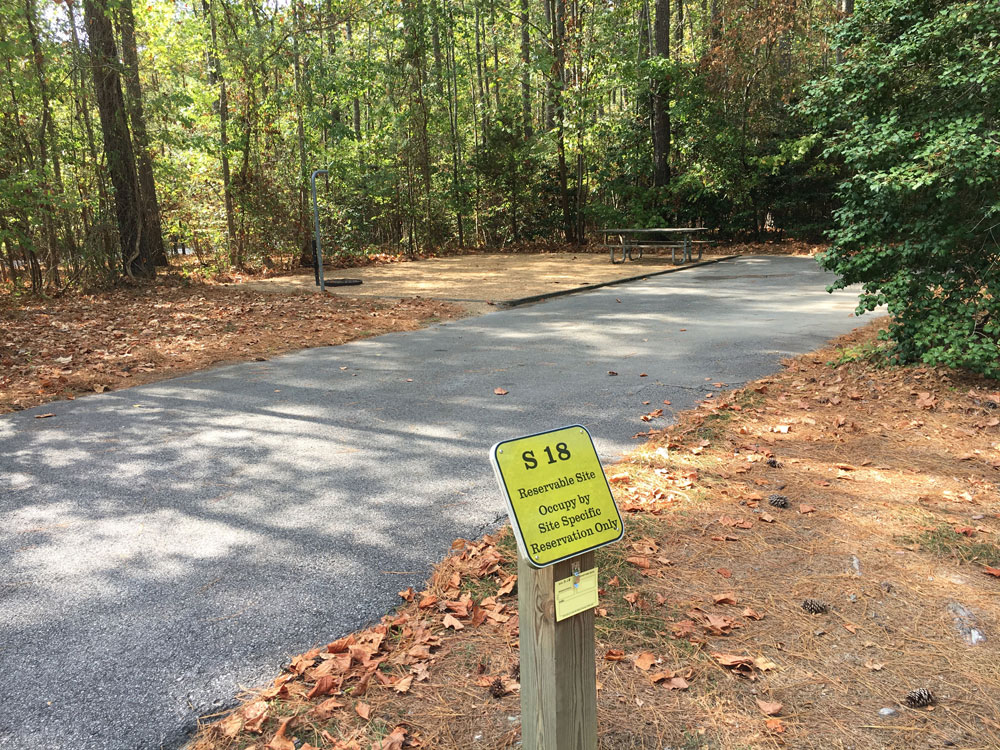 The campground says that sites can accommodate rigs up to 50 feet. However, what I observed was that some of the sites were significantly longer than 50 feet. Our pull-through site was closer to 100 feet long. Each site has a large recreation area with a fire ring and picnic table.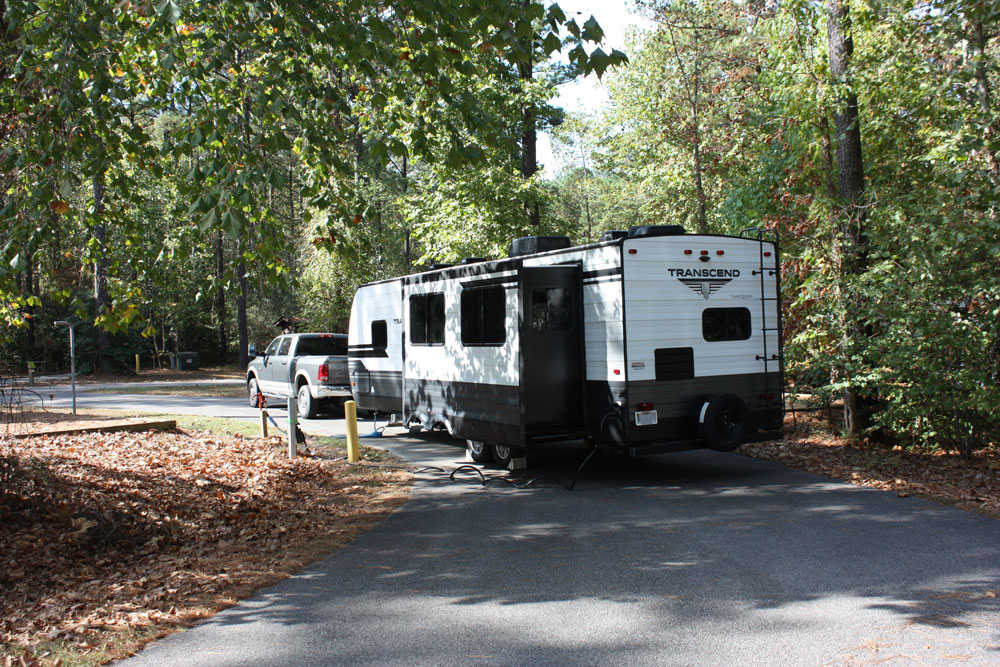 Chippokes Plantation State Park Campground has two pairs of buddy sites. These would be a great place for two campers to be located near each other.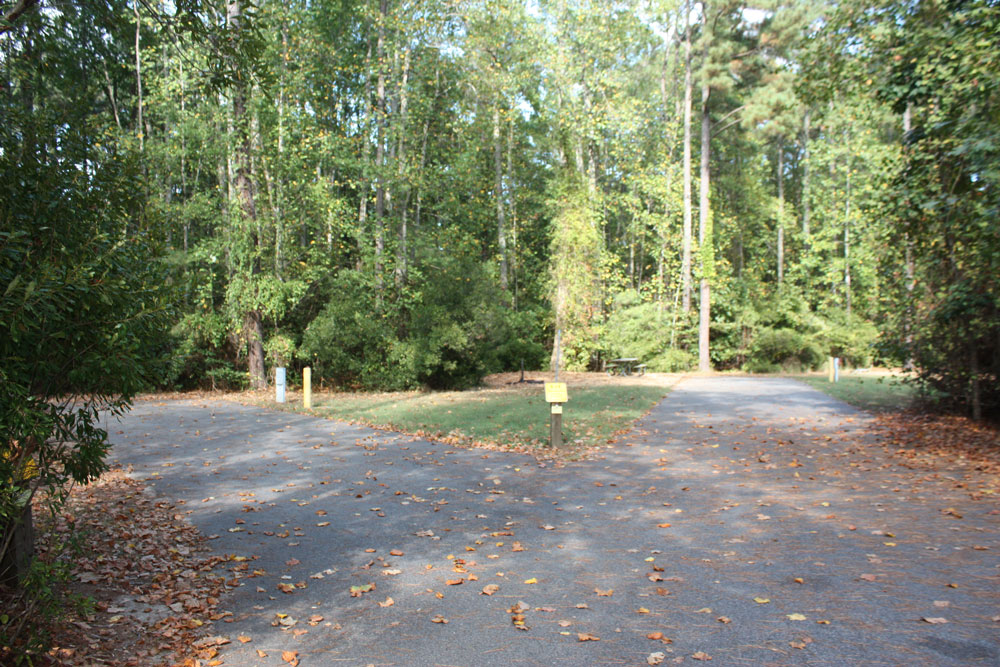 A nice bath house is located at the end of the B loop.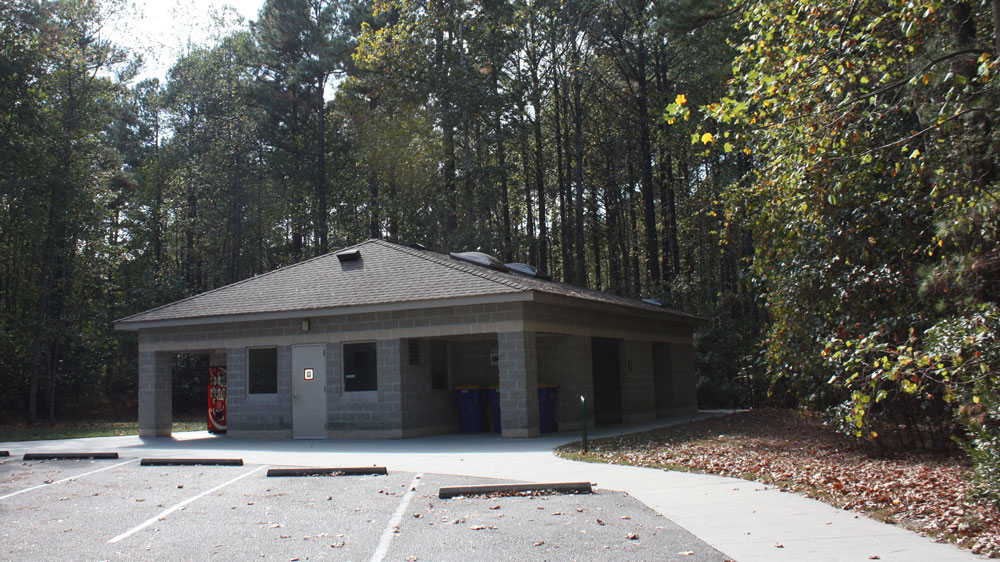 In addition to clean bathrooms, the bath house has showers. Each shower has a separate entrance door. They are basic but clean.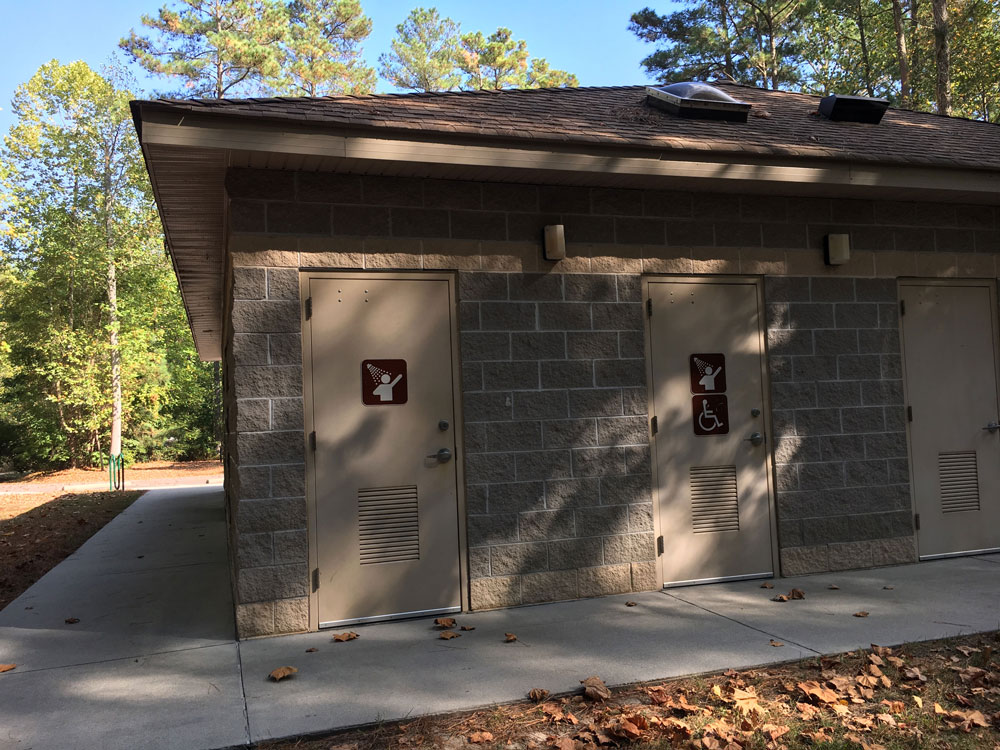 The bath house also has a laundry room. $1 per wash or dry. There is a small book swap and toy swap in the laundry room.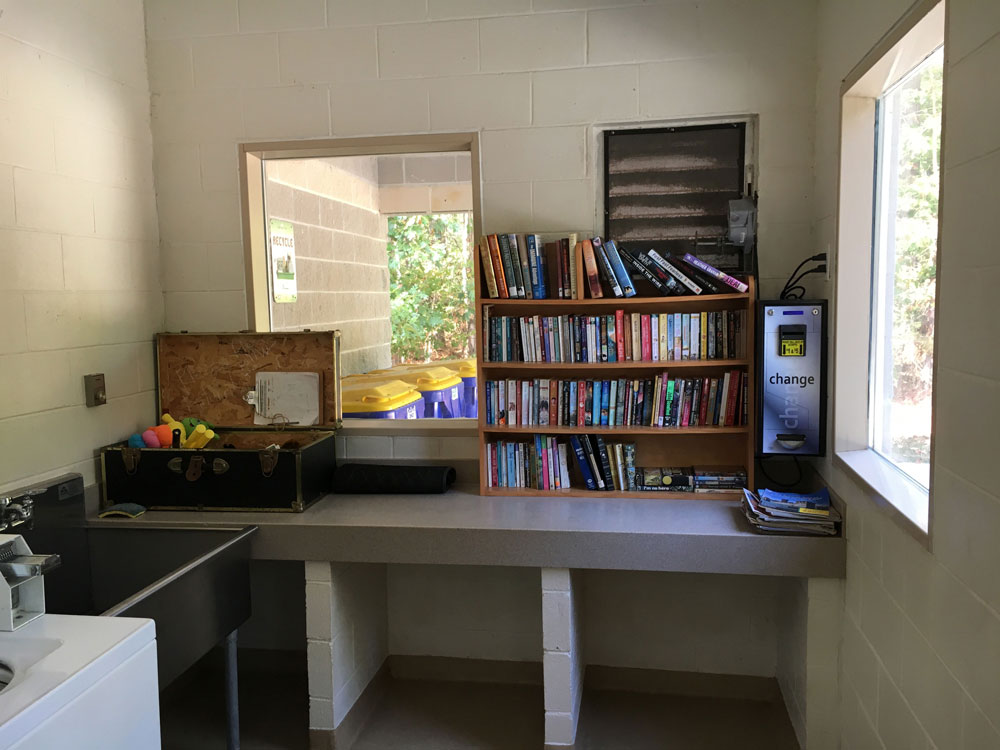 Chippokes Group Camping Site
There is a nice group camping spot at the end of the A Loop. It has pads for four tents surrounding a common area with a fire ring and picnic tables. Parking for several cars is provided near the group site. I had the opportunity to camp on the group site on a Scout trip and it was one of the nicer group sites we had the opportunity to visit.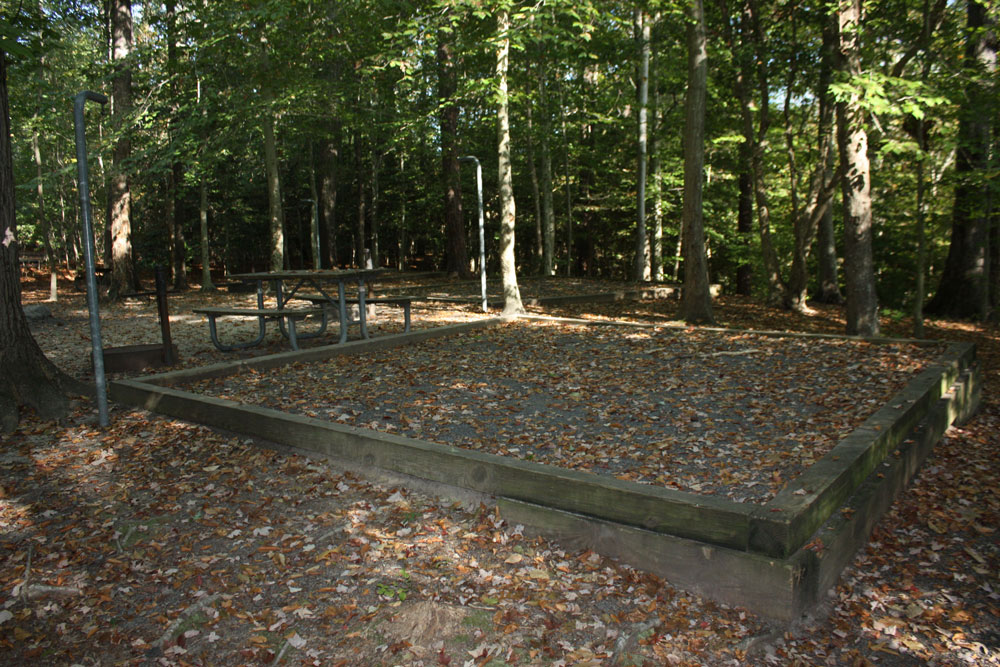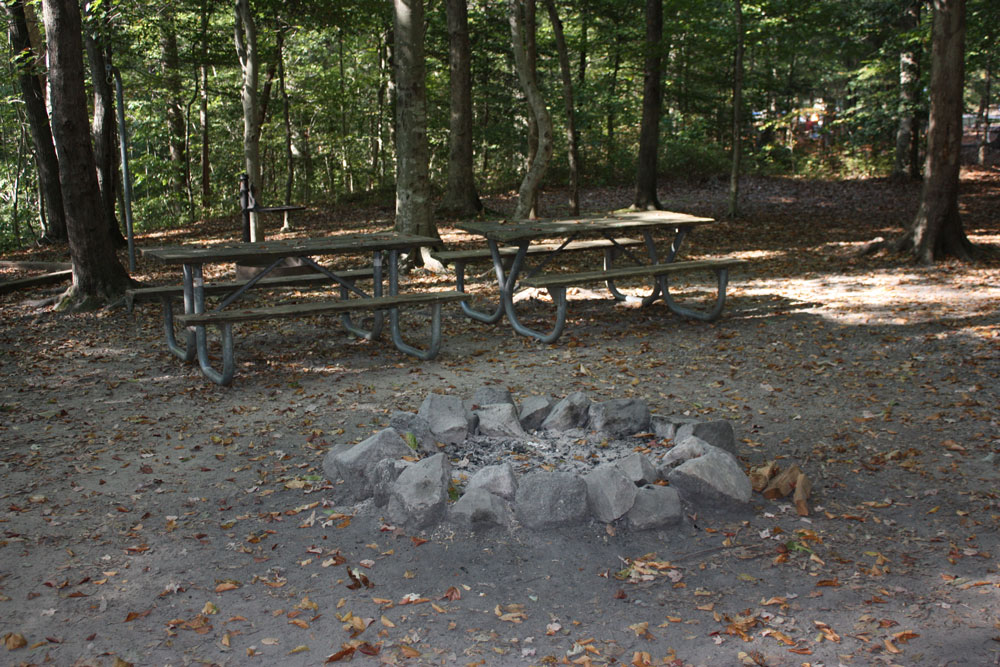 Chippokes Yurts
Chippokes Plantation State Park has three Yurts available for rent. The Yurts are located near the end of Loop B. They are set on a deck. Each has parking and an outside area with a picnic table.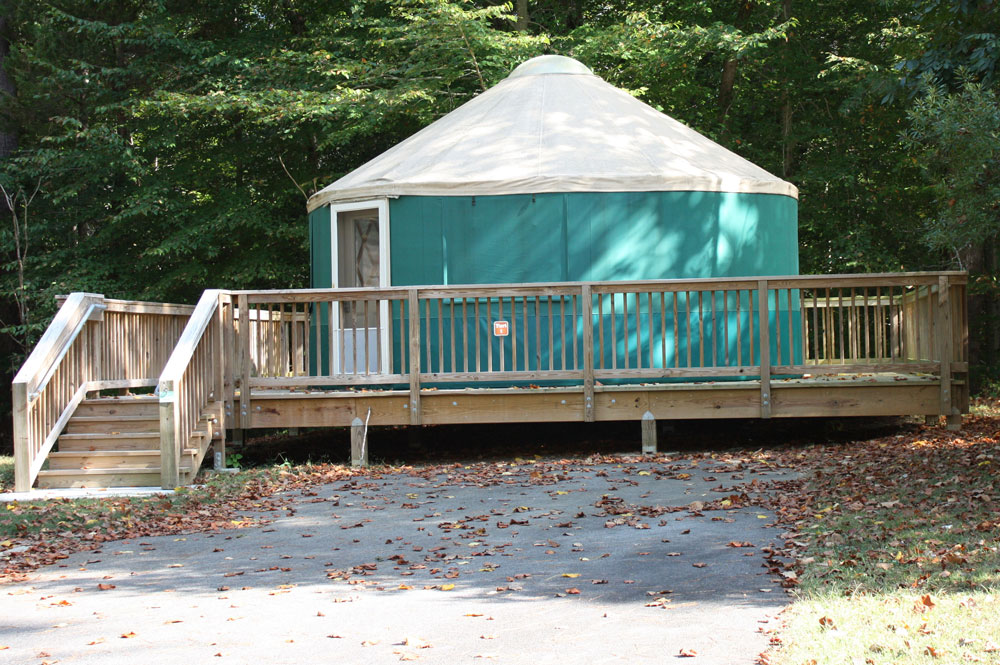 Chippokes Campground Amenities
There is no wi-fi available at Chippokes.
Over the air TV is available. While a channel scan showed a large number of channels available, many were duplicates. You can get some of the basic antenna channels like PBS and ME TV.
A laundry facility is available at the campground bathhouse. There are two top loading washing machines and two dryers. Running a load in the washing machine is $1. A change machine is available in the laundry room.
Road noise was minimal. We didn't hear any trains. There were a few small airplanes that flew oever during our visit but airport noise wasn't significant. On the weekend we stayed, noise overall was very quiet, especially after dark.
There is no playground in the campground. However, there are two playgrounds in the park near the visitor center.
The visitor center has a small gift shop with campground T-shirts and sweatshirts. The Friends of Chippokes group also runs a gift shop near the mansion.
Visiting Chippokes With Dogs
Like most Virginia State Parks, Chippokes is dog friendly. You can walk the trails with your dog. They can stay in the campground with you. As long as you keep your dog on a leash, you should have a great time exploring Chippokes with them. Note that dogs aren't allowed inside the buildings. If you are going to tour the mansion, plan accordingly.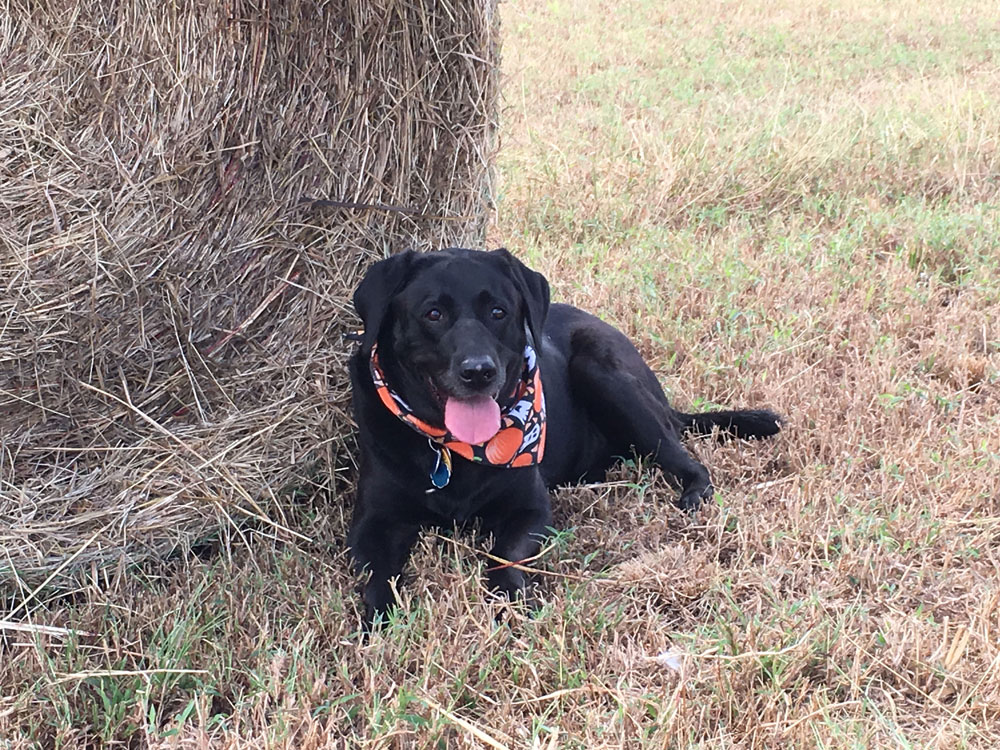 Rita really enjoyed hiking the trails and visiting the farm animals. She got a taste of life on the farm.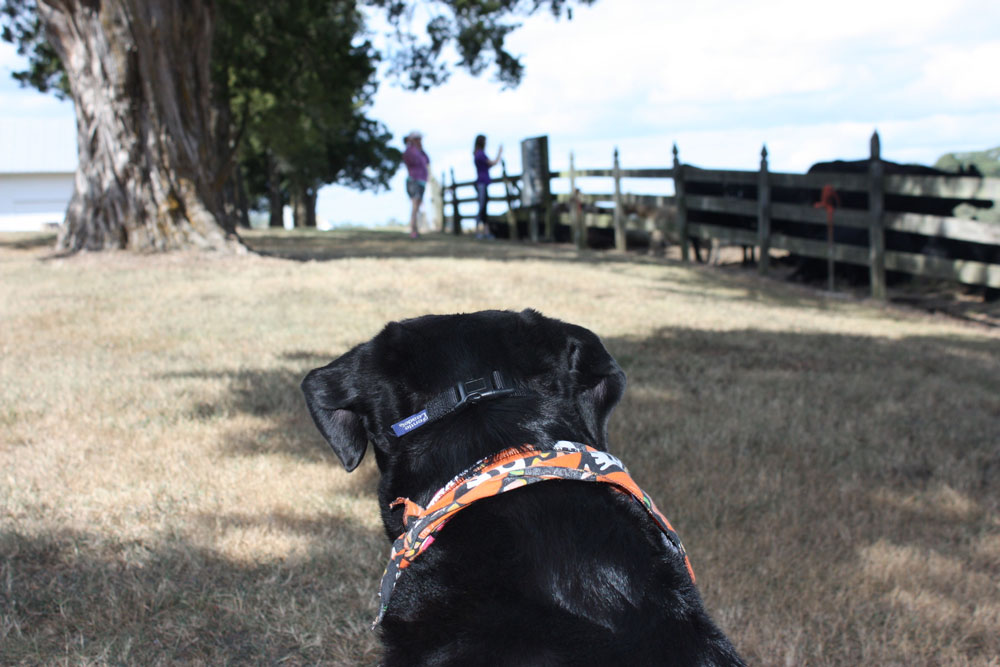 Chippokes Rates
A Virginia State Park is a great value. A day pass to the park is only $7 per vehicle. Or, you could consider a Naturally Yours Passport that provides access to all Virginia State Parks for a year for $75.
Camping for a paved water & electric site is $40 per night and includes access to all the park activities including the mansion and pool. Note that there is a $5 reservation fee. Taxes for a three night weekend were approximately $6.
Chippokes Directions
Chippokes Plantation State Park is located at 695 Chippokes Park Rd in Surrey VA 23883.
If you are coming from Williamsburg or Richmond, consider taking the Jamestown-Scotland Ferry to cross the James River. Be sure to allow a bit of extra travel time. The ferry runs 24 hours a day. With a weight limit of 16 tons, your RV should be OK. Be sure to check with the Virginia DOT if you have questions. From Norfolk or Virginia Beach, take highway 10.
Be aware that GPS guidance may direct you down some roads that are pretty narrow. There are several miles of road near the park that seem like they are only about 1.5 car widths making passing oncoming traffic challenging if you are in an RV.
Check in at the main gate during summer. On less busy days, you may have to drive to the visitors center and check in there. There is plenty of car parking along with parking for several RVs.
Chippokes Plantation State Park 2020 Update
Here are a few Chippokes updates based on our visit in October 2020.
Trail Closures
Due to some storm-related damage, the College Run trail is out. A bridge on the trail was damaged by storm surge. However, you can still hike most of the trail. If you would like to access the beach area, hike the trail starting from the farm area rather than the visitor's center.
COVID Impacts
A visit to a state park like Chippokes may be a great way to get some fresh air and exercise. Note that the Chippokes campground check-in process still requires a stop at the visitor's center. There doesn't appear to be a contactless check-in like the one provided at Belle Isle State Park.
As of October 2020, the Farm and Forestry Museum is closed. Doors to the displays are closed and the displays are not currently visible.
The Jones-Stewart Mansion is still open for tours. However, tours are limited and an appointment is required. Tours are available Saturday & Sunday. Tours may be available on a limited basis on weekdays, depending on staff availability.
Attractions Near Chippokes Plantation State Park
Williamsburg VA Attractions
Chippokes is conveniently located across the James River from the numerous Williamsburg Area attractions. Check out our list of the Top 7 Must Do Williamsburg VA Area Attractions. Among those attractions, be sure to check out Jamestown Settlement and Historic Jamestown.
College Run Farms
A bit closer, there are several fun attractions. We enjoyed visiting College Run Farms. They offer seasonal pick your own fruit including strawberries, blueberries and pumpkins. They also have seasonal ice cream – the pumpkin ice cream was delicious.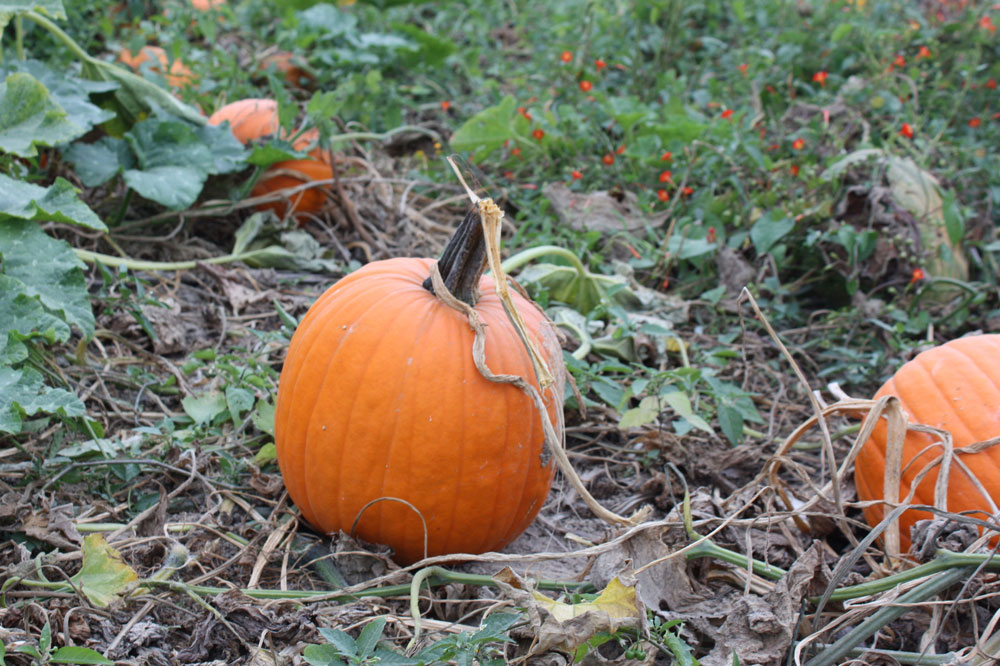 Smith's Fort Plantation
Smith's Fort Plantation is a historic property is maintained by Preservation Virginia. There is a manor house built around 1761 which is open for tours. The house is located on land given by the Powhatan Chief to John Rolfe as a dowry for his marriage to Pocahontas.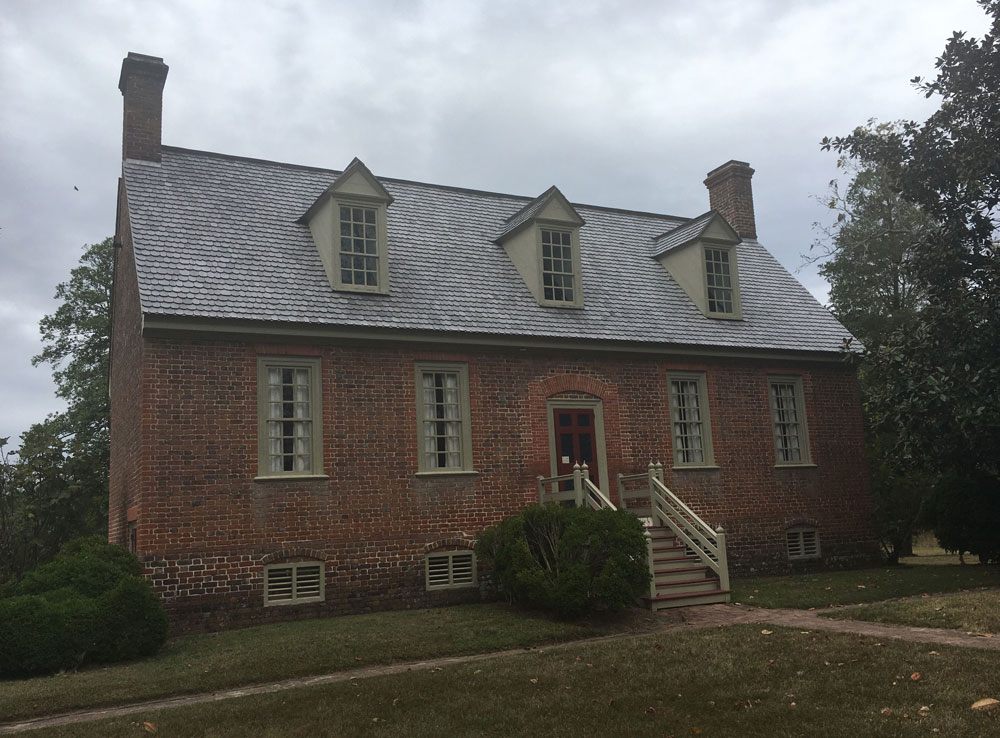 The property was the site of a proposed fort that was started in 1609 by Captain John Smith. When Jamestown ran into trouble, the second fort project was abandoned. You can hike down toward the river to check out the earthworks that remain from that project.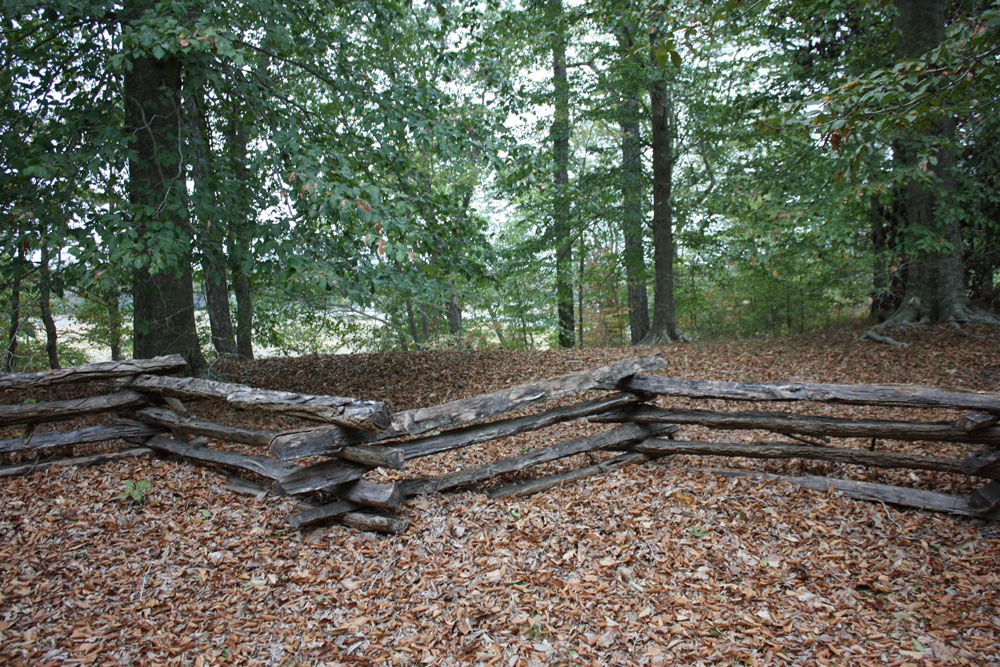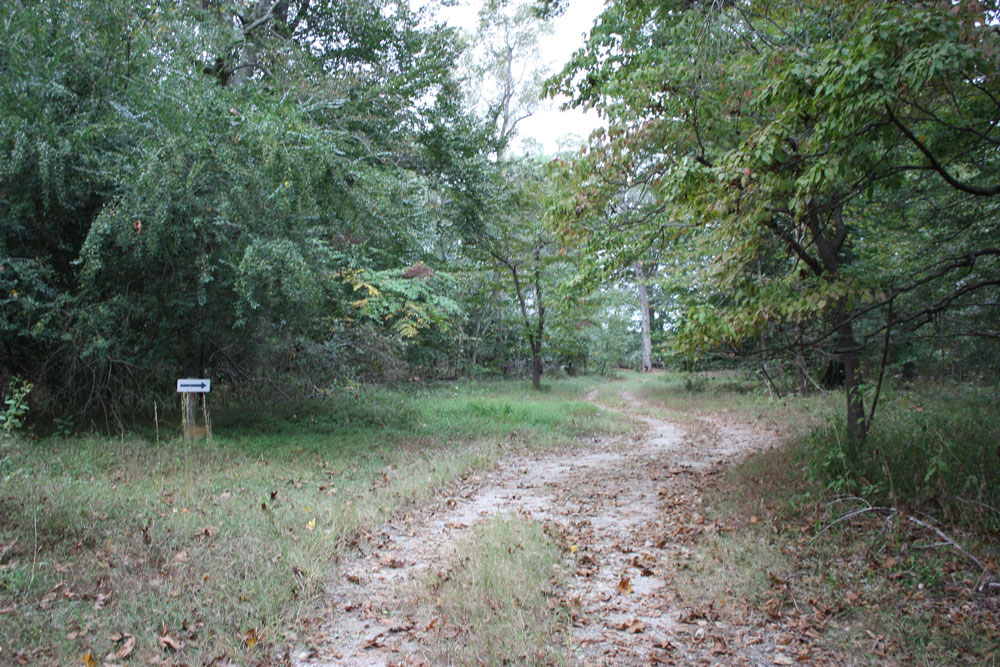 Leave a Comment
I hope you found this review of Chippokes Plantation State Park and Campground to be helpful. Leave a comment to share your experiences with the park.
If you liked our tour of Chippokes, you might also enjoy our post and video of Belle Isle State Park.
Copyright 2019 & Copyright 2020 Travel Trail Sail. All Rights Reserved.