Busch Gardens Williamsburg Christmas Town
Christmas is a festive time Busch Gardens Williamsburg Christmas Town. The Busch Gardens Christmas Celebration runs November 11, 2022-January 10, 2023 and is a must do to get you in a Christmas mood.
Busch Gardens works to keep their seasonal events fresh. We strive to keep things updated. Note that images and content may capture and reflect things from prior years. We love this Christmas Celeration and return each year, sometimes more than once. Our Christmas Town post was originally published in 2019 and has been updated in 2021 and 2022.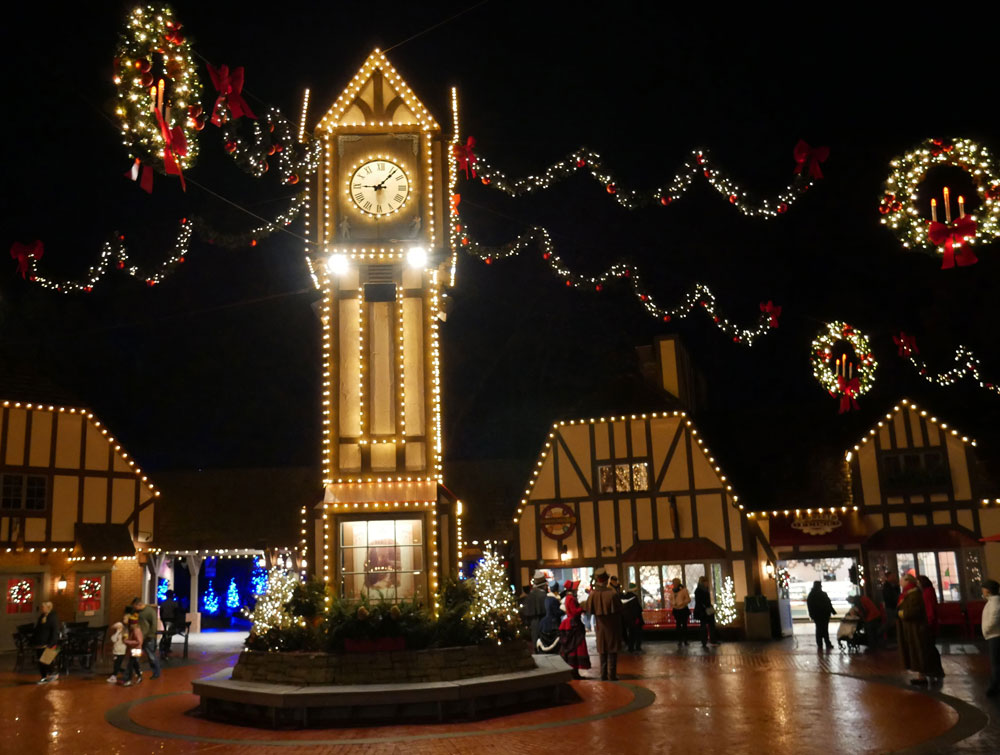 It's Busch Gardens Williamsburg and the beautiful landscape has been transformed into a winter wonderland. Through a combination of decorations, lights and music, the park transforms to fit the Christmas theme. You'll find festive Christmas trees, wreaths and lights throughout the park.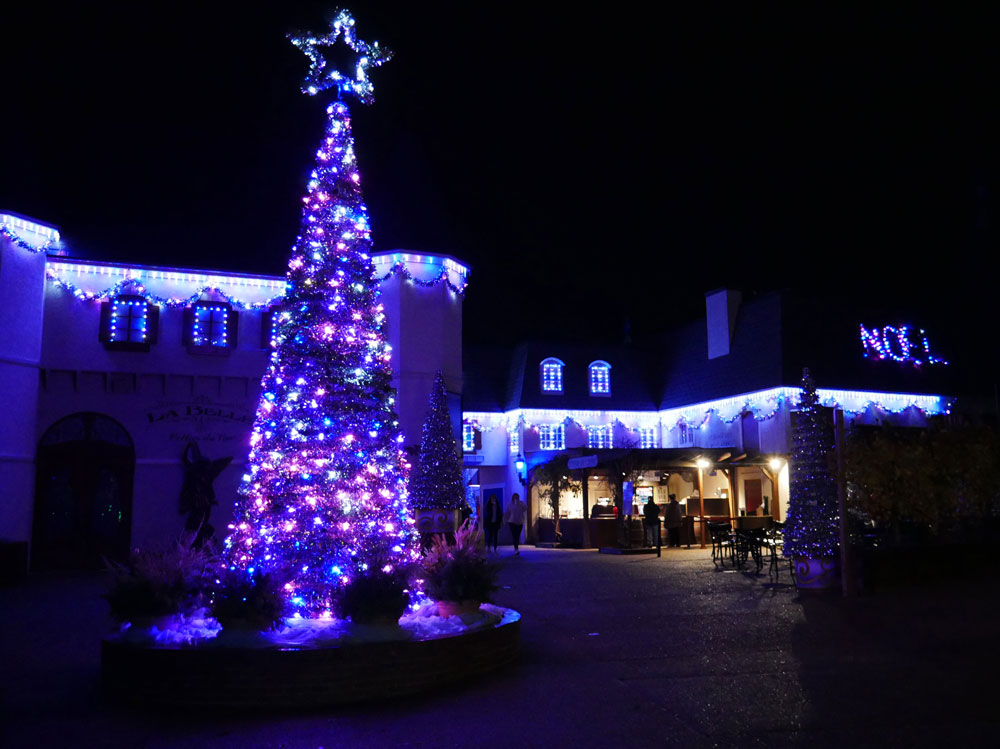 There are several fires going at Christmas Town. It's a great way to warm you hands if the day gets chilly.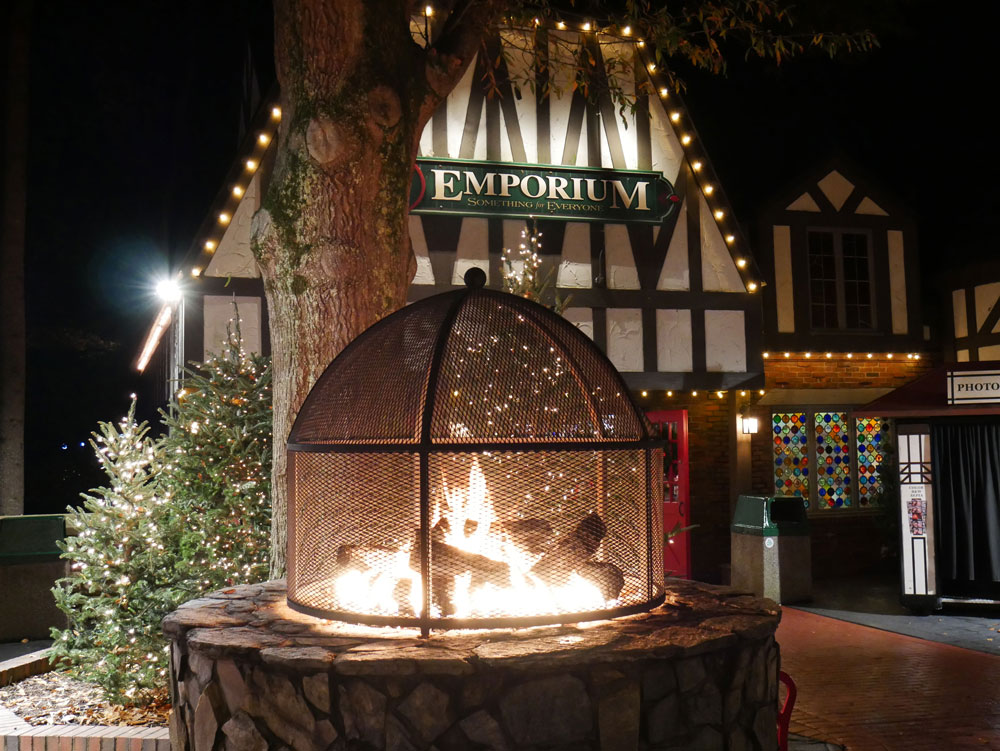 Christmas Celebration YouTube Video
Join Erling and Judy as they show you the Busch Gardens Christmas Celebration highlights in their video on YouTube.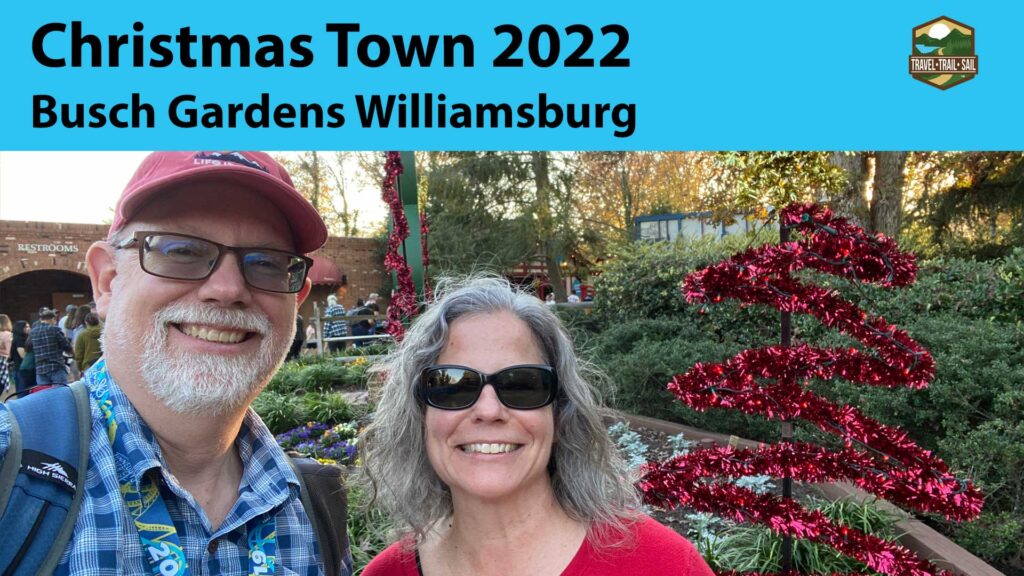 Christmas Town Shows and Entertainment
During Christmas Town, Busch Gardens Williamsburg produces several fantastic shows. 2022 brings back several of your favorites including Up on the HausTop, Unto Us, and Celtic Fyre: A Christmas Celebration.
There are some street performers including Christmas carolers that perform near the clock in Banburry Cross.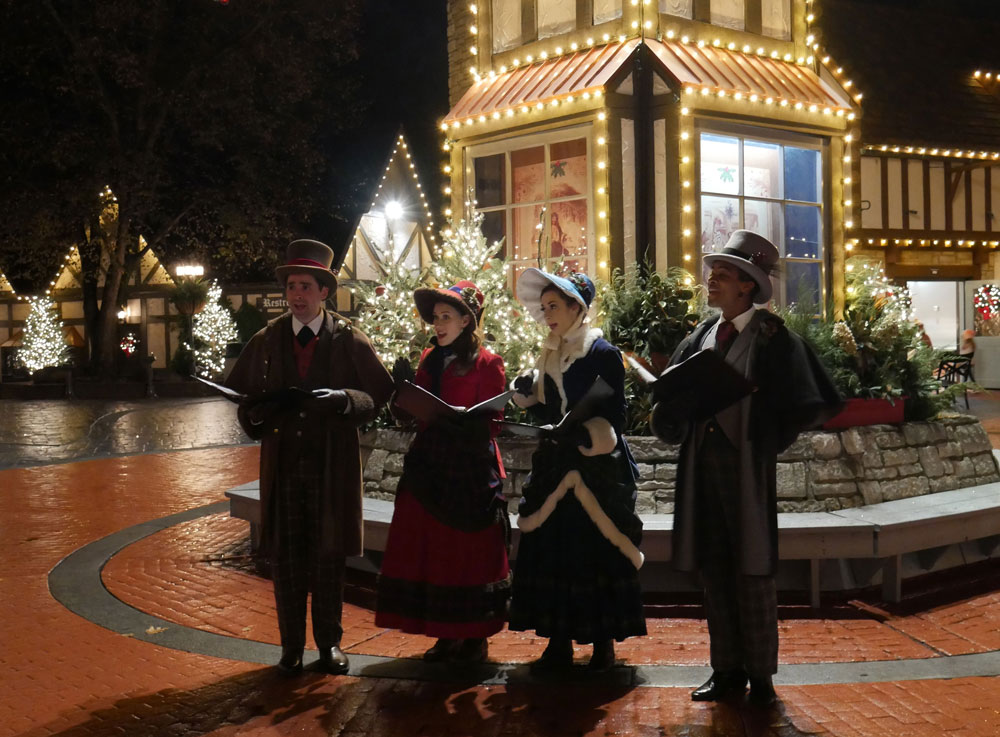 In the Teatro Di San Marco in the Italy section of the park, catch the Unto Us show. It tells the nativity story. This replaced the prior show Believe from the 2019 season. It replaced the show Gloria that was in the Abbey Stone Theater and told the story of the first Christmas through an interesting combination of song and movement.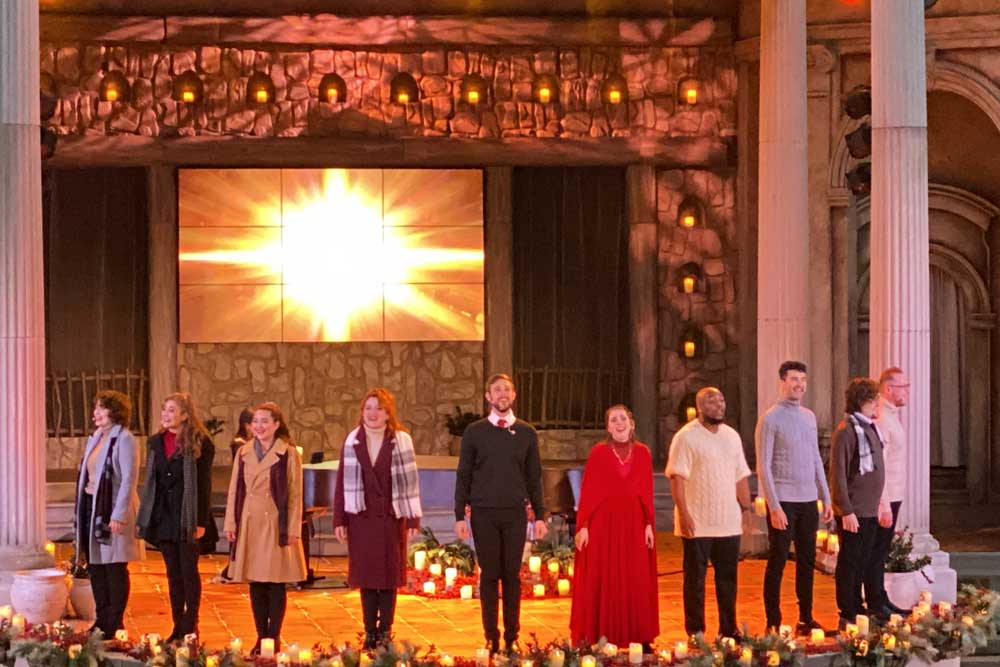 The Abbey Stone Theater will have a new show, Celtic Fyre: A Christmas Celebration. If you enjoy the Irish Dancing show in the summer, you'll probably enjoy the Irish Dancing Christmas show.
In Das Festhaus, you'll find a fun and festive show Up on the Haustop. This high-energy show features some great Christmas songs and fun dancing performances. It replaces the prior Festhaus show, Deck The Halls.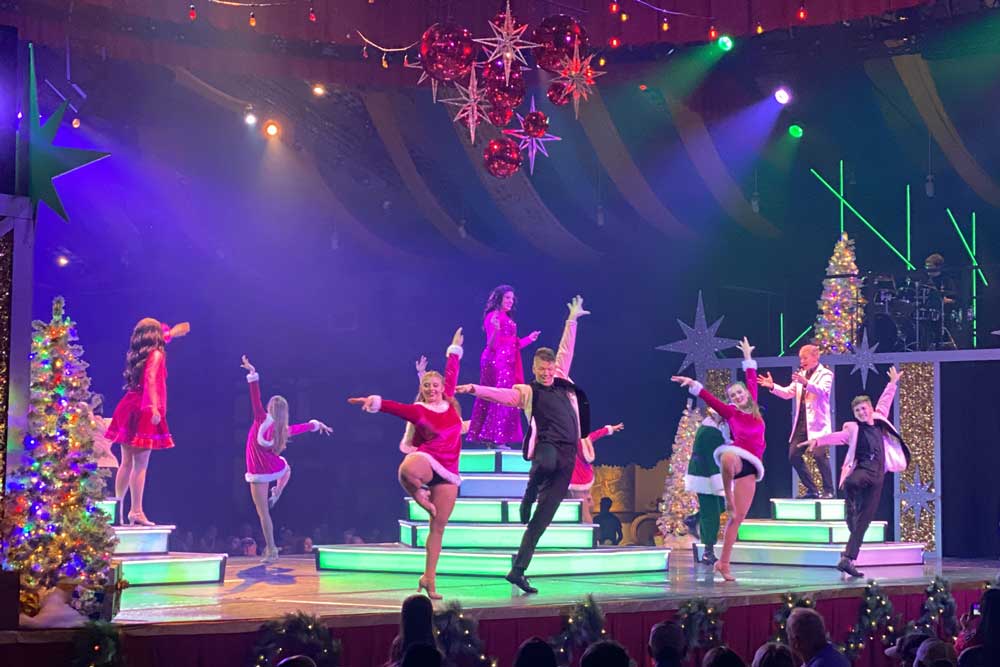 In front of Das Festhaus, be sure to catch the musical Christmas tree O'Tannenbaum.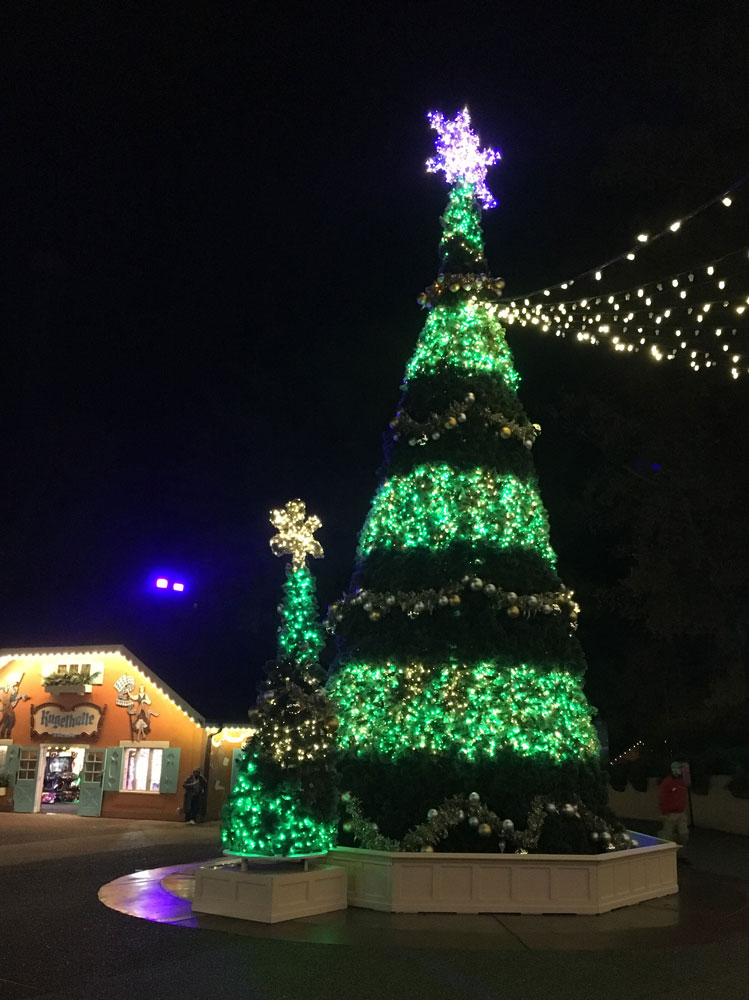 Scrooge No More is a condensed version of the Christmas Carol performed in the Globe Theater.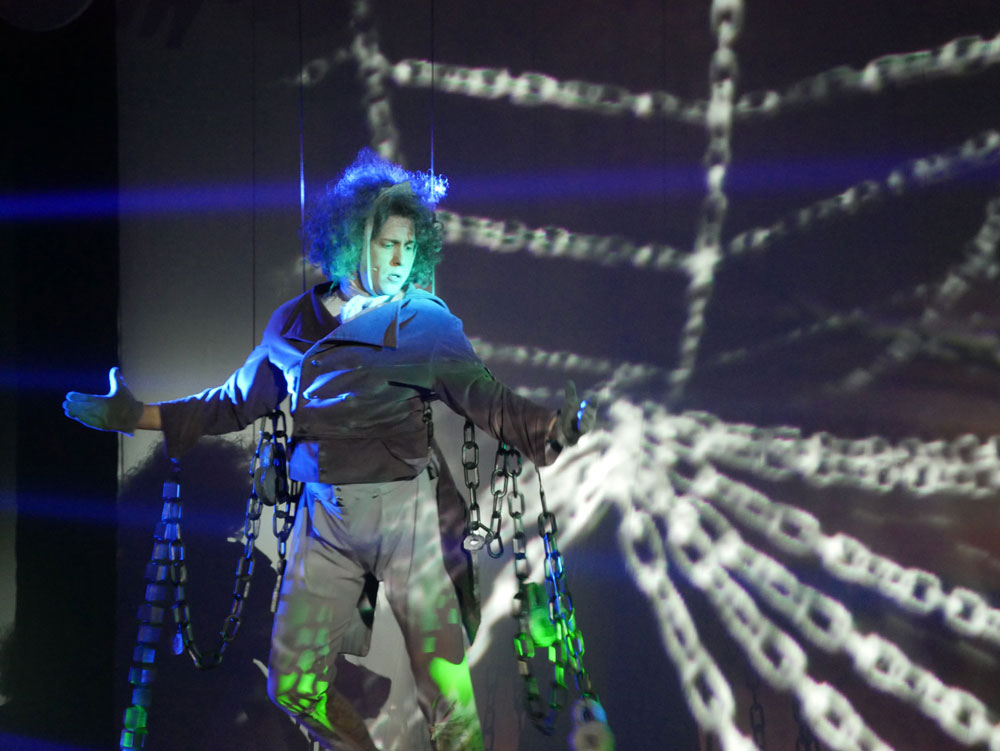 The Busch Gardens Christmas Celebration will again feature an ice skating show. In past years, Elvis Stojko performed as the lead skater. The ice skating show in the Royal Palace theater starting November 25. Note: the ice show is weather permitting. If it is too warm for the ice, the show isn't performed.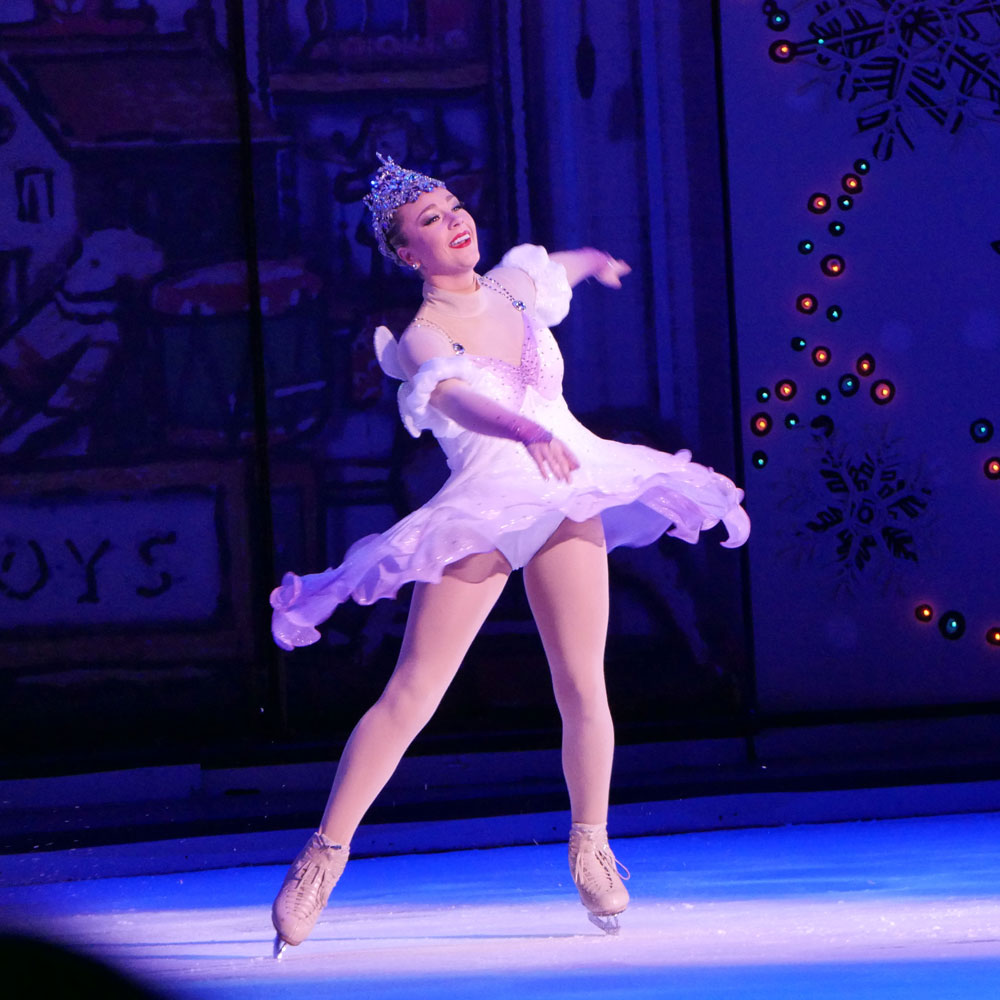 Elmo's Christmas Wish is performed outside in the Sesame Street Forest of Fun. See all of your favorite Sesame Street characters performing on the stage.
Christmas Town Special Food & Beverages
Many of your favorite dining spots are available during Christmas Town. As the evenings can get a bit chilly, be sure to get some tasty hot chocolate. There is a nice cookie and hot cocoa shop located in Germany.
The main dining options during Christmas Town including Das Festhaus, Trapper's Smokehouse, and Squires Grill. Several food trucks are also available to provide additional dining options.
One special dining option is Santa's Fireside Feast. You can get an all-you-can eat meal while hearing Santa and Mrs. Claus tell a classic Christmas story. Prices for the Fireside Feast start at $45.00 per person.
Cool Christmas Merchandise at Busch Gardens Williamsburg Chrismas Town
While you are at Christmas Town, be sure to check out the shops at Busch Gardens Williamsburg. They have a large selection of Christmas merchandise. The sample here from prior years provides a sense of the offerings. We can't wait to see what they have for 2021.
If you are fan of Rudolf The Red Nosed Reindeer, head over to the Stocking Stop in Festa Italia. Shirts, pajamas, stuffies and just about anything else you could want featuring the classic movie characters is available. You might even want to pick up a Clarise or Bumble Pajama then head over to the photo spot to get your picture taken with Rudolf or the Bumble.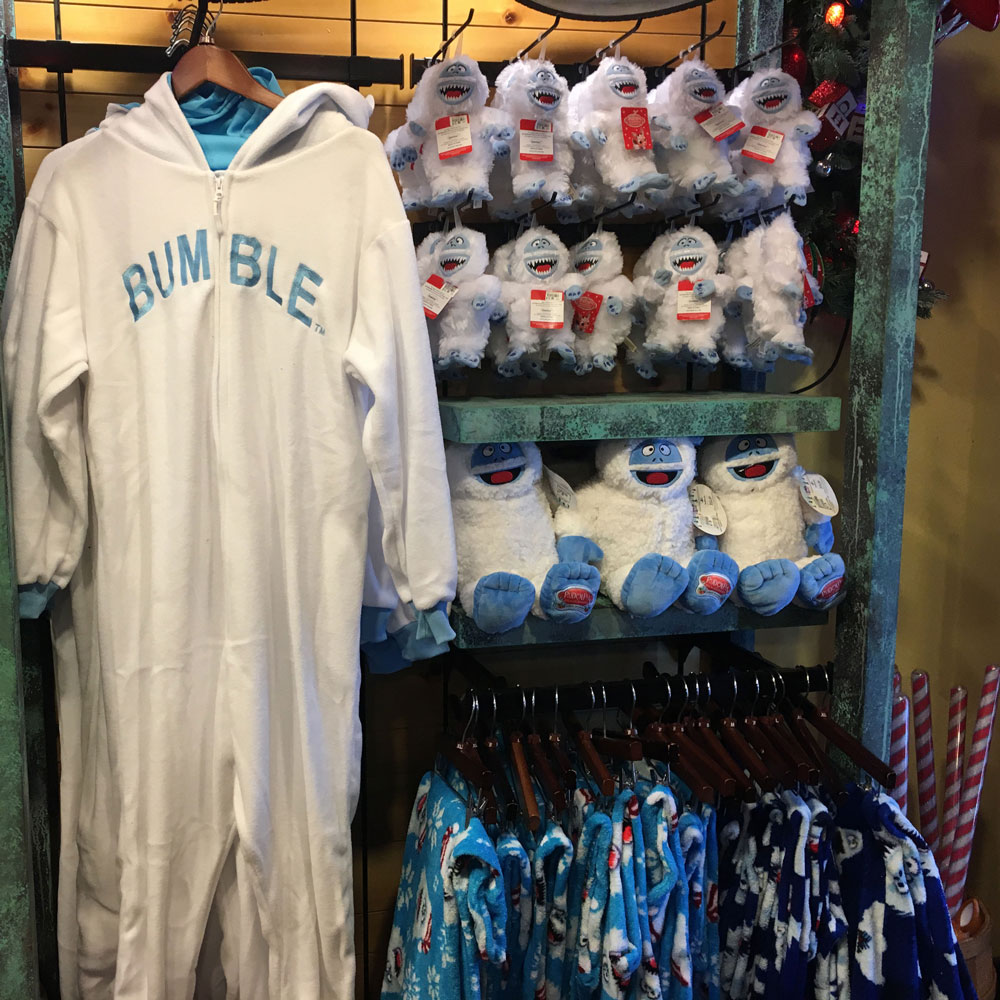 The Emporium has a nice selection of Christmas merchandise including some cool Christmas ornaments, a selection of collectible trading pins and some interesting snow globes.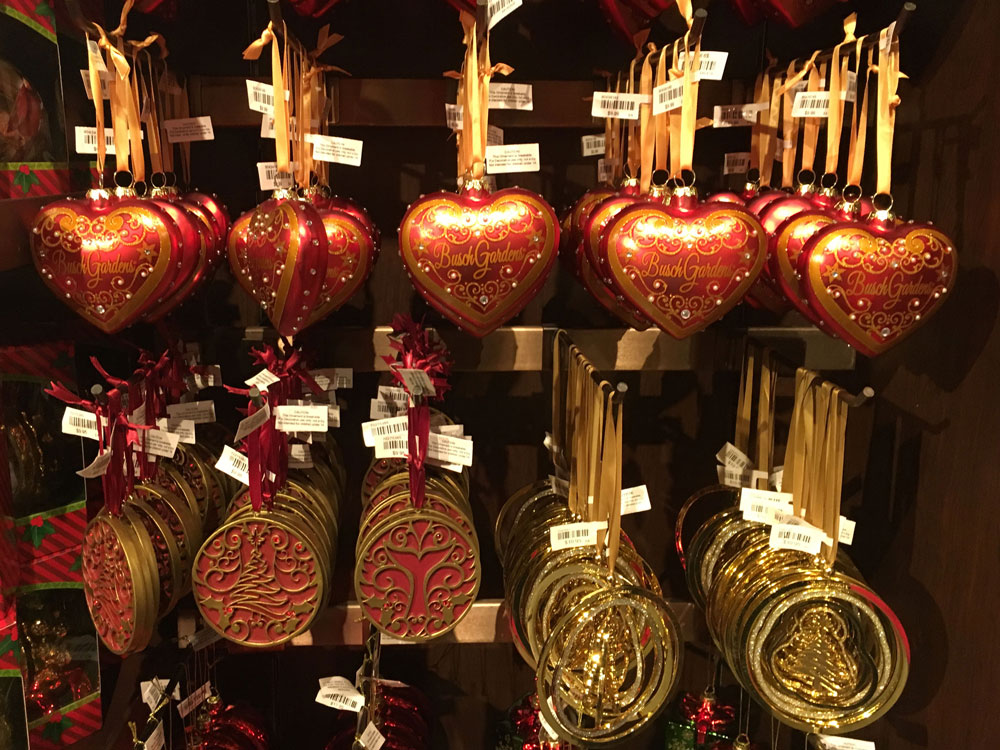 The Ireland area gift shop has a nice selection of Irish-themed Christmas items.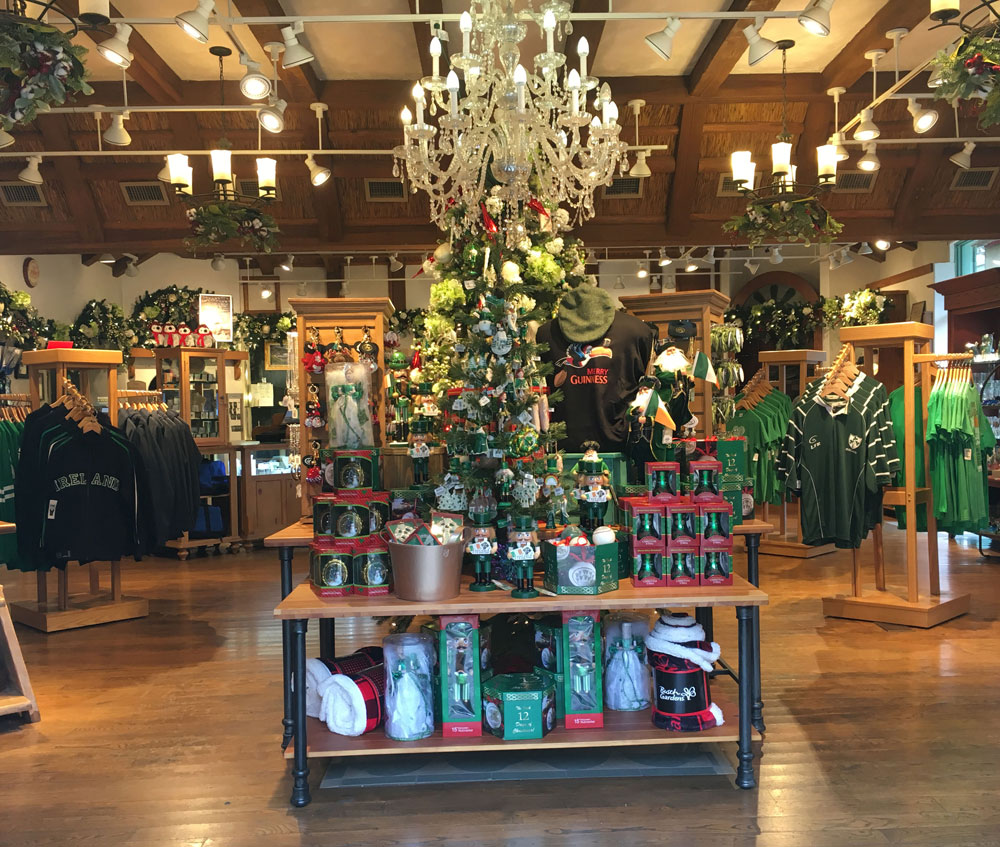 In the Germany gift shop, there is a wide variety of fantastic Christmas items including nutcrackers, gingerbread houses and ornaments.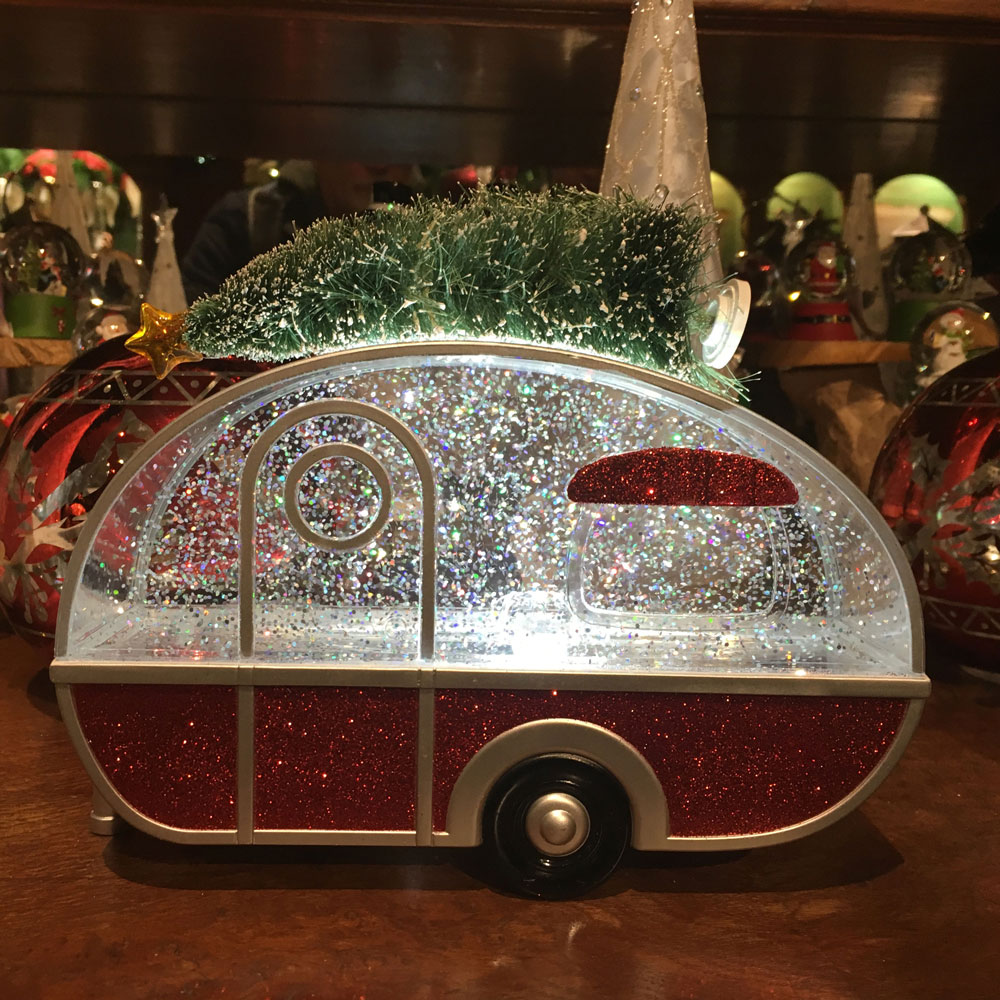 In New France, you'll find even more options including a Santa cookie & milk set, items to make your cottage feel a bit more hyggelig and the option to create a gift by dipping candles.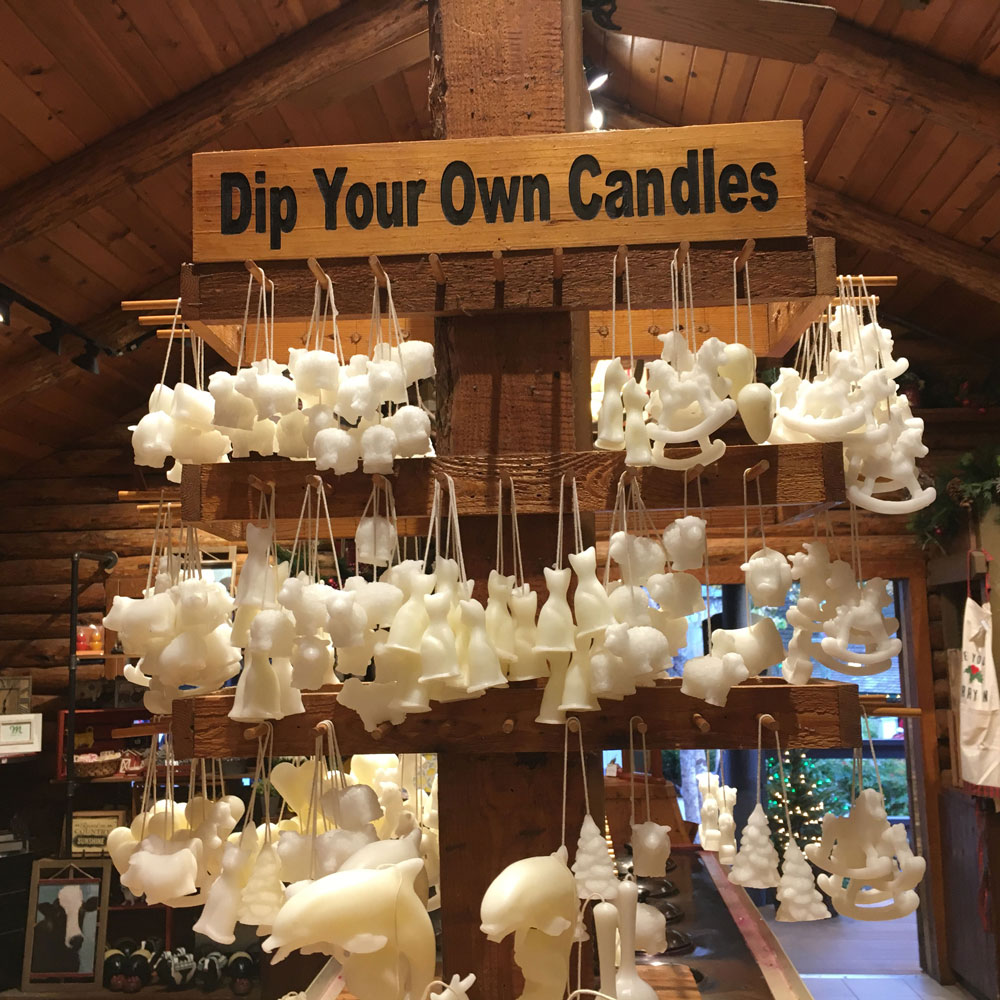 Busch Gardens Williamsburg Christmas Town Games
During Christmas Town, the game prizes include some fun Christmas stuffies. Will you try your luck to win one?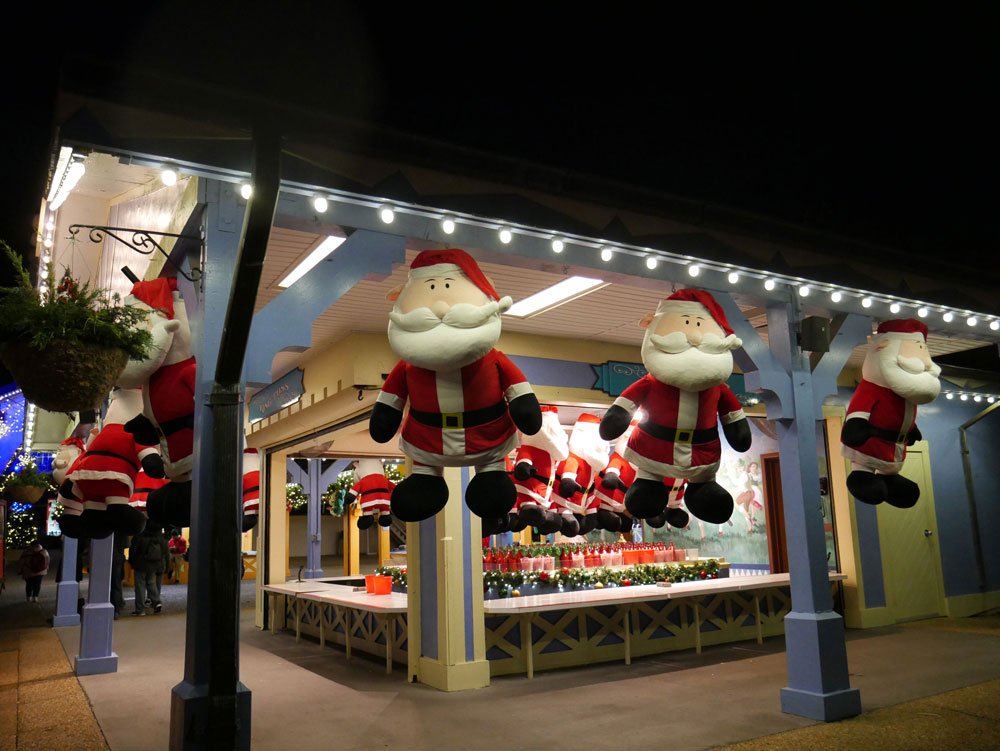 Busch Gardens Williamsburg Christmas Town Dates
The Busch Gardens Williamsburg Christmas Town runs selected dates November 11, 2022-January 10, 2023. You'll want to check the park web site for an official schedule.
The event is included if you have a Busch Gardens Williamsburg membership. Otherwise, you can purchase a single day ticket or a fun pass. A one day ticket that can be used to visit Busch Gardens Christmas Town is $76.99. For the same price (when this was published) you could get a unlimited visit fun card for the same price, $76.99. The fun card allows unlimited visits but does not include parking.
Watch for sales and discounts. During the opening weekend, there was a flash sale that made the price of a one-day ticket only $26.99. A sale was running until November 25 to get park memberships and fun cards for up to 25% off.
Add-ons are available such as all-day dining and an all-season quick queue. See all the available options on the Busch Gardens Limited Time Offers page.
Another interesting option is the Christmas Bounce Ticket. The bounce ticket provided admission and parking for three consecutive days to both Busch Gardens Williamsburg and Colonial Williambsurg.
See our Busch Gardens Williamsburg Review for additional general planning info for your visit to Busch Gardens.
Copyright 2019, 2021, and 2022 Travel Trail Sail. All Rights Reserved.