We found a damaged piece of fabric in the wheel well of our travel trailer. We did an RV Wheel Well Repair using Gorilla Waterproof Patch & Seal Tape.
As an RVer, you know you need to inspect and seal the roof every year. But, how often to you inspect under the RV?
When we were trying products to stabilize our travel trailer, we tried a set of Super Grip Chocks that fit between the wheels. I noticed that some of the fabric liner in the wheel well was damaged.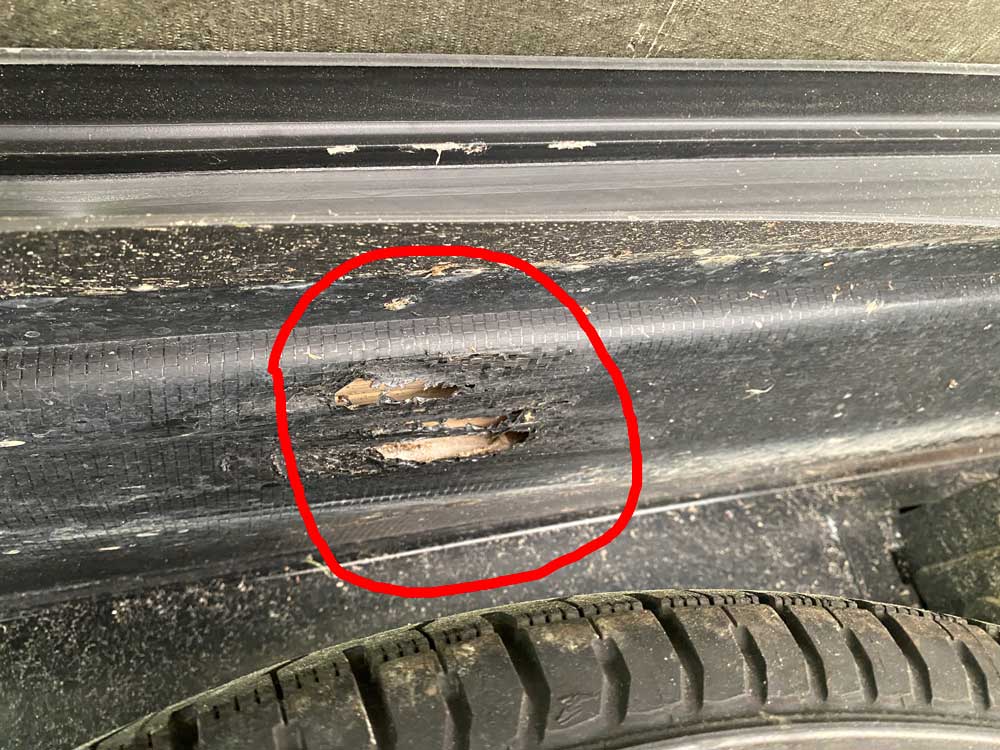 To help prevent any damage to the travel trailer, I knew this had to be patched right away. After some research, I decided to try Gorilla Waterproof Patch & Seal Tape. It is sold as a good product for small repairs for home and RVs.
I applied a patch over the damaged area. The steps are pretty easy.
Ensure the area is clean
Cut a piece of tape to size
Apply the tape
You'll want to ensure the tape is fit to the spot you want it. Once applied, it cannot be removed or repositioned. Also, try to keep your hands away from the tape as it very sticky.
We have used the camper for one year since the patch was applied. It appears to be working well. The patch is still in place and is in good shape.
All things considered, I am pleased with how the Gorilla Tape worked. It patched the damage effectively and has held up for over a year.
We made a short YouTube video of our RV Wheel Well Repair.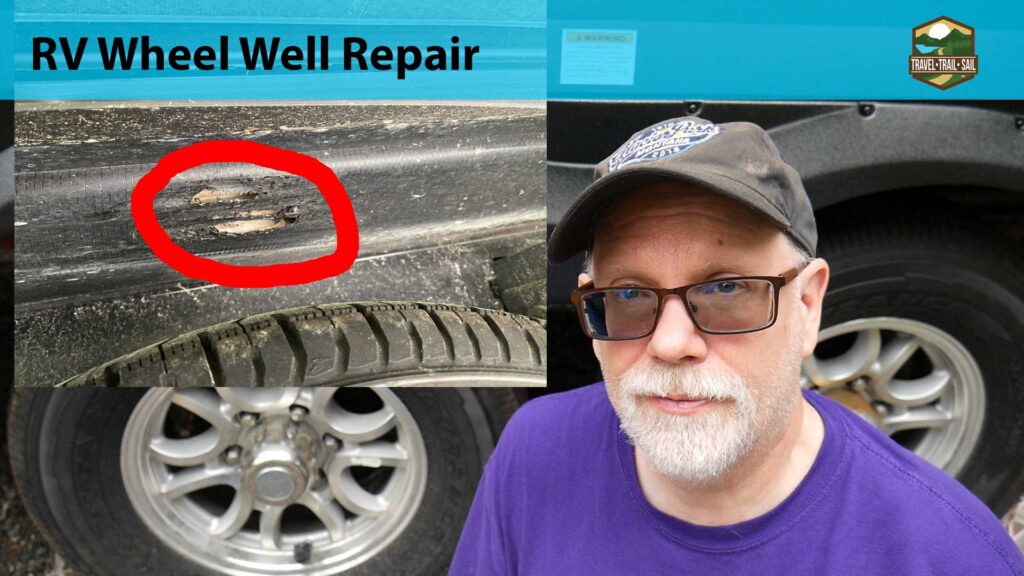 Have you ever had to patch or repair your camper? We'd love to hear your story. Please leave a comment. Thanks.
Where to Buy Gorilla Patch & Seal Tape
We found Gorilla Waterproof Patch & Seal Tape on Amazon. I'm adding an Amazon link here for your convenience. Note: this is an affiliate links. If you choose to purchase by using the link there is no additional cost to you, but we earn a commission that helps enable us to continue sharing helpful information.
Copyright 2022 Travel Trail Sail. All Rights Reserved.