RV Camper Holiday Gift Wish List
Our 2019 RV Camper Holiday Gift Wish List provides inspiration for gifts and stocking stuffers that are sure to please your favorite camping friends.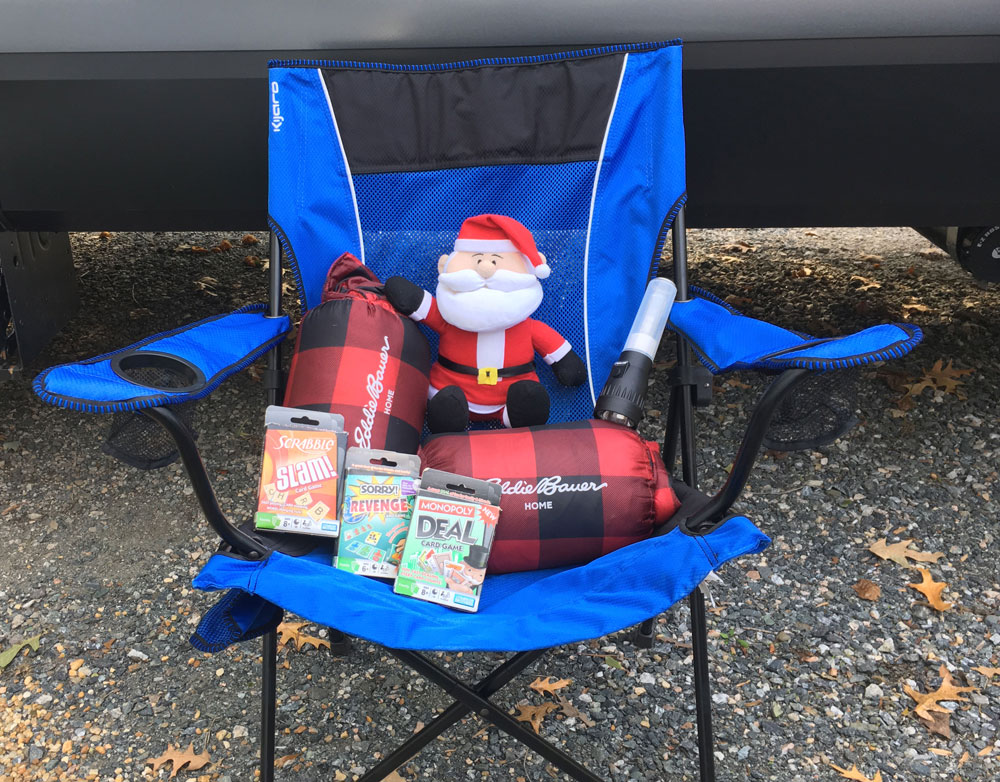 For many, this is the time of the year when it gets colder and your RV has been winterized. You can look back at 2019 and remember all of the great places you visited. And, you can look forward to 2020 and dream of the adventures you are planning.
It's also a great time of the year to review your camping gear. What works well, what doesn't work or needs to be replaced and what gear would make your camping experiences better. It's time for our RV Camping Holiday Gift Wish List.
We'll share some of the things we love that might make a great gift for the RV campers in your life. Plus, we'll share a few of the things we wish we could add to our camping gear. Hopefully you'll find some gift inspiration for your RV or for your favorite camping friends.
We've added Amazon links to make your gift buying easy. These are affiliate links. If you choose to purchase from them there is no additional cost to you, but we earn a commission that helps enable us to continue sharing helpful information.
A Few Of Our Favorite RV Gifts
---
---
---
---
---
---
Our RV Camper Holiday Gift Wish List
Here are the things we would love to add to our camper for 2020.
---
---
---
Copyright 2019 Travel Trail Sail. All Rights Reserved.