Kijaro Camping Chair Review
Most of us have folding chair in a bag camping chairs. The Kijaro camping chair is better than a regular camping chair in a bag. Here's our review.
Kijaro Camping Chair Features
We have several bag-style foldable camping chairs. They are light and easy to travel. We keep them in our camper's front storage compartment. But, foldable camping chairs can be kind of uncomfortable. They tend to dig in to the back of your thighs and make them sore. I wanted to see if there was a better option. So, I purchased a Kijaro camping chair to test it out.
For me, the Kijaro camping chair is more comfortable to sit in. Most camping chairs can leave your legs feeling sore as they don't provide good support. The Kijaro has firmer thigh support which is more comfortable for many people. Note that the Kijaro does sit a bit higher and might be too tall to be comfortable for some people.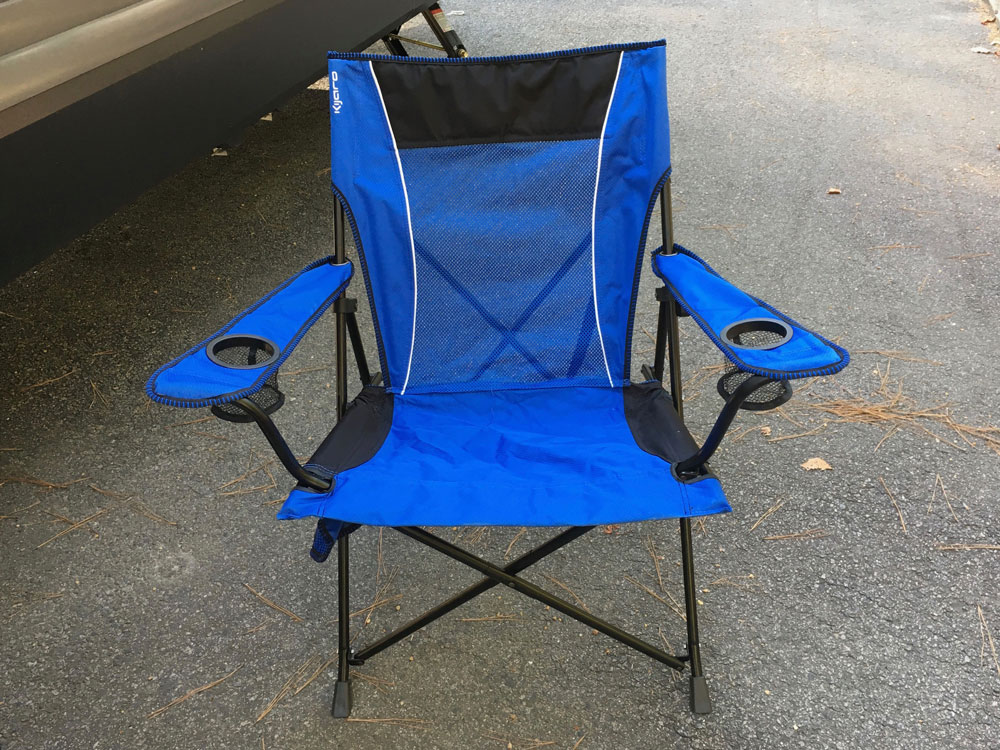 The Kijaro camping chair has two drink holders. Most camping chairs only have one. While you may not often have two beverages, the second drink holder comes in handy for holding other things like keys or a flashlight.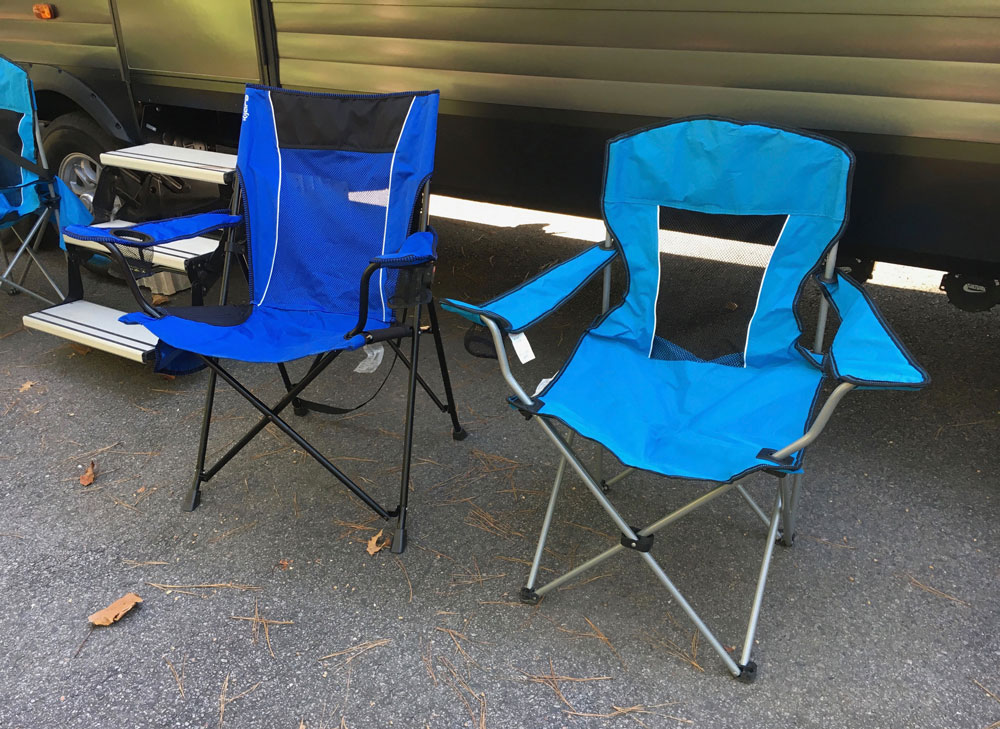 Most camping chairs fold relatively easily. There is nothing keeping them locked into position. The Kijaro adds a locking mechanism that keeps the chair in its open position until you are ready to fold it. The mechanism is a button on the side of the chair that is pretty easy to use.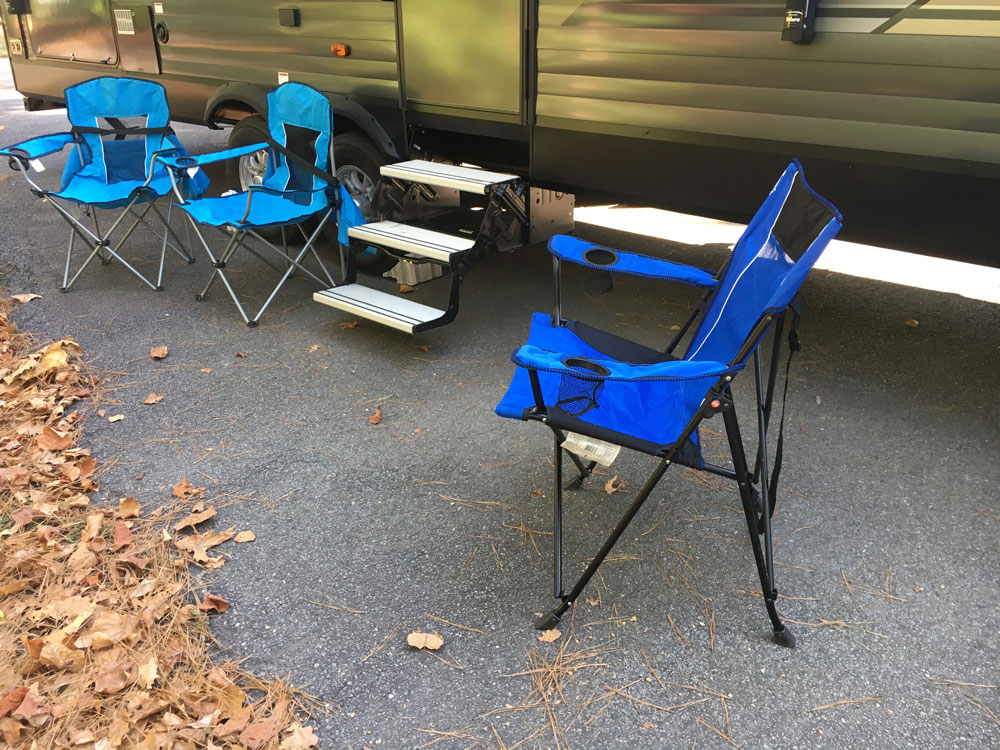 Another nice feature is that the chair has a carry strap. That makes it easier to cary even if you don't put it in the bag.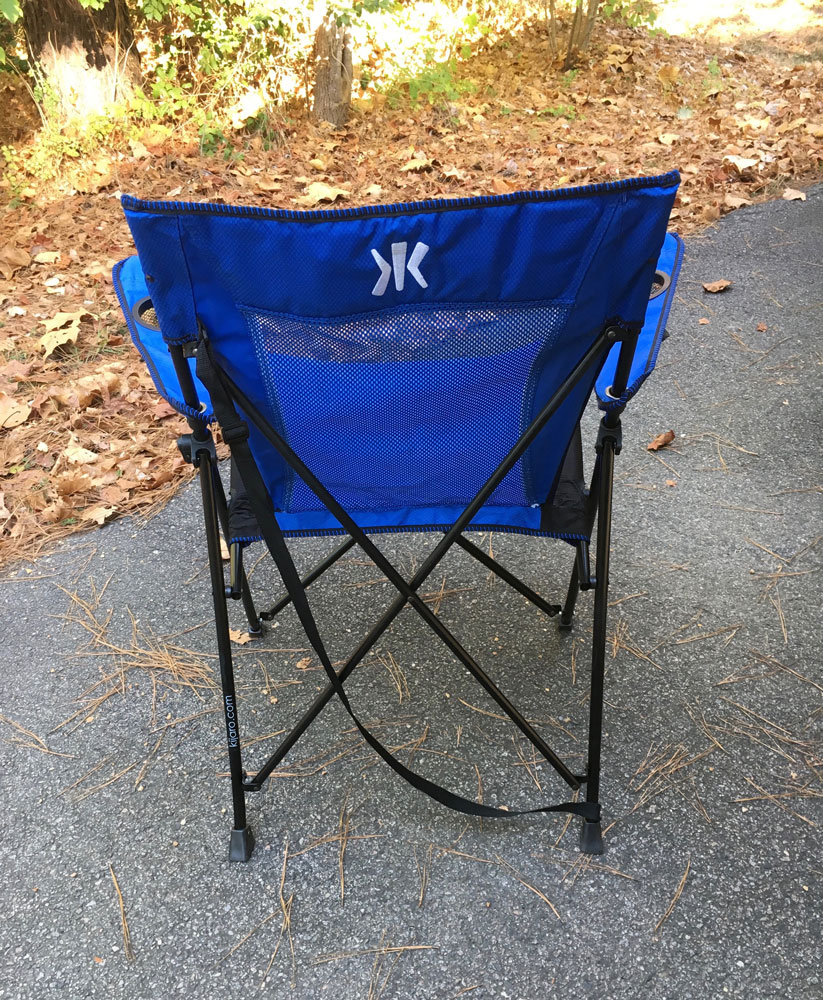 While the Kijaro camping chair is a few inches longer when bagged than a standard folding camping chair, it is still relatively lightweight and easy to carry.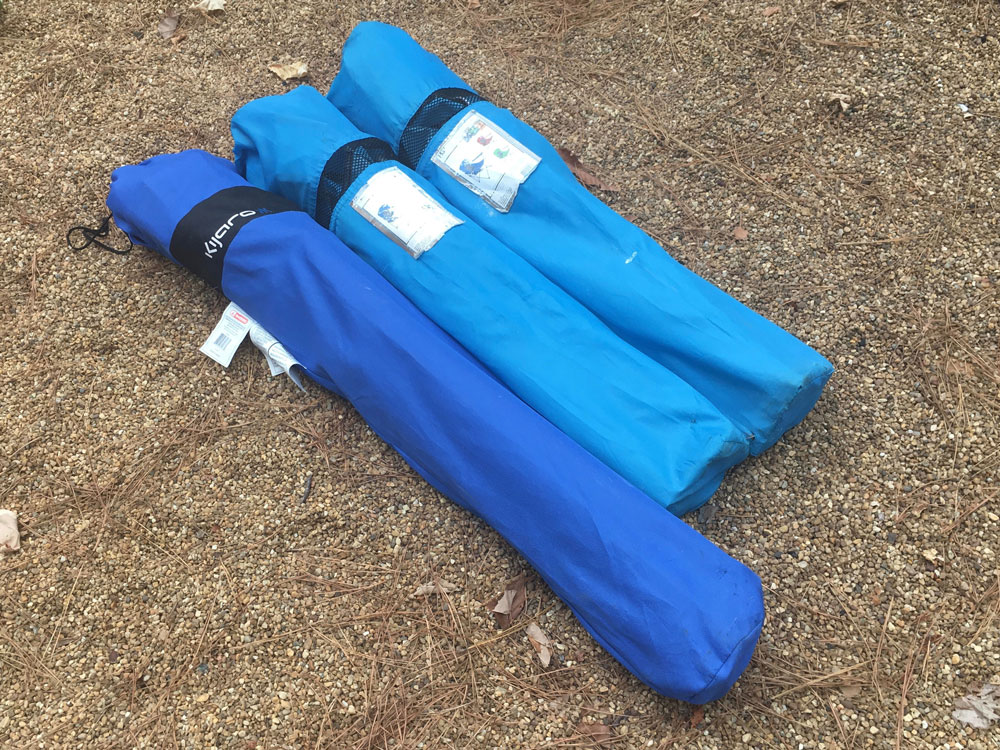 I have also tried bringing along zero gravity chairs on our camping trips. They are probably the most comfortable camping chairs. However, they are heavy and they take up a lot of storage. When I bring zero gravity chairs, I need to put them in the bed of our truck which is usually packed with other camping essentials. So for me, the Kijaro is a nice balance of comfort and size.
I like using the Kijaro camping chair at my campsite. I sit in it to start the day with my morning coffee and to end the day by a campfire. However, if we head to the beach, I prefer to bring a beach chair. The ones we like are the kind that sit lower and fit easily under a beach umbrella.
With a good balance of comfort, size and weight, we find the Kijaro chairs to be the best RV camping chairs. I hope you found this brief review of the Kijaro to be helpful. Leave a comment to let us know about your favorite camping chair.
Where To Buy a Kijaro Camping Chair
The Kijaro camping chair is available at Amazon and other outdoor retailers. Note: this is an affiliate link. If you choose to purchase by using the link there is no additional cost to you, but we earn a commission that helps enable us to continue sharing helpful information.