We enjoyed a visit to Good Luck Cellars in Kilmarnock VA. Good Luck Cellars creates tasty wine. With 14 varieties available, you're sure to find one you like.
We visited Good Luck Cellars on a beautiful day in June. We were camping at Belle Isle State Park and wanted to try a nearby winery. Good Luck Cellars was a great choice.
Good Luck Cellars has a tasting room with a large porch. There is plenty of covered outdoor seating available on the porch. It's surrounded by 25 acres of vineyards so you can sip on your wine while enjoying the view of the grapes growing for next years' vintage. Parking is available for a few cars plus a grassy area where you can park if the lot is full.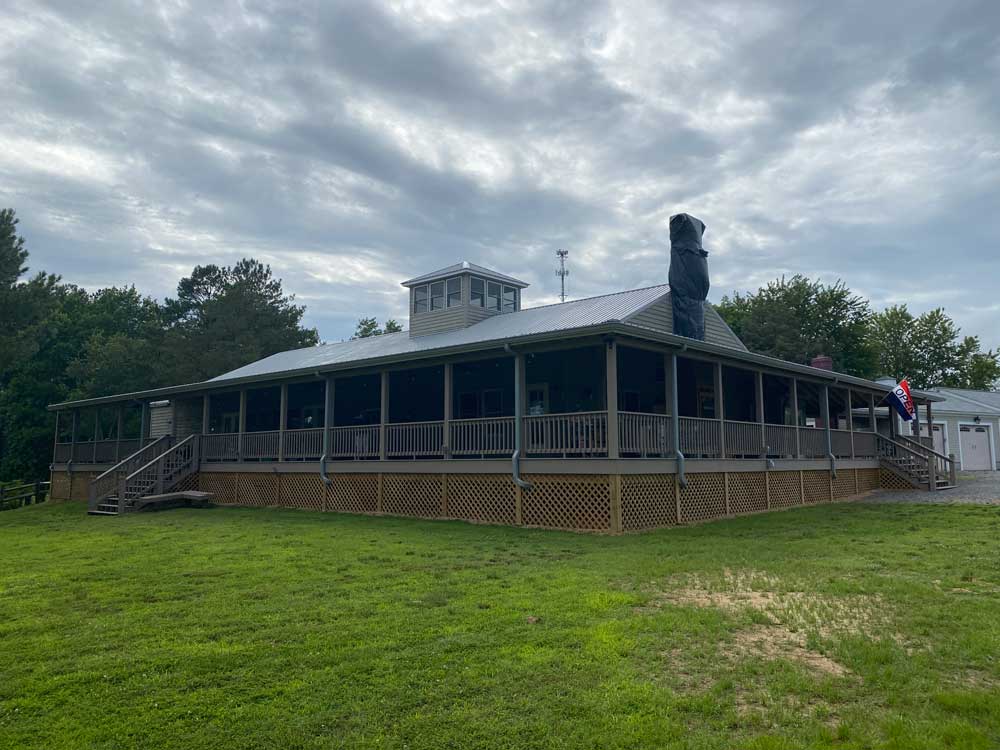 We started by ordering a wine flight. You select five wines from their list of fourteen. Samples are served in small, plastic glasses. A selection list describes each wine. We tried a variety of white, red and blush wines.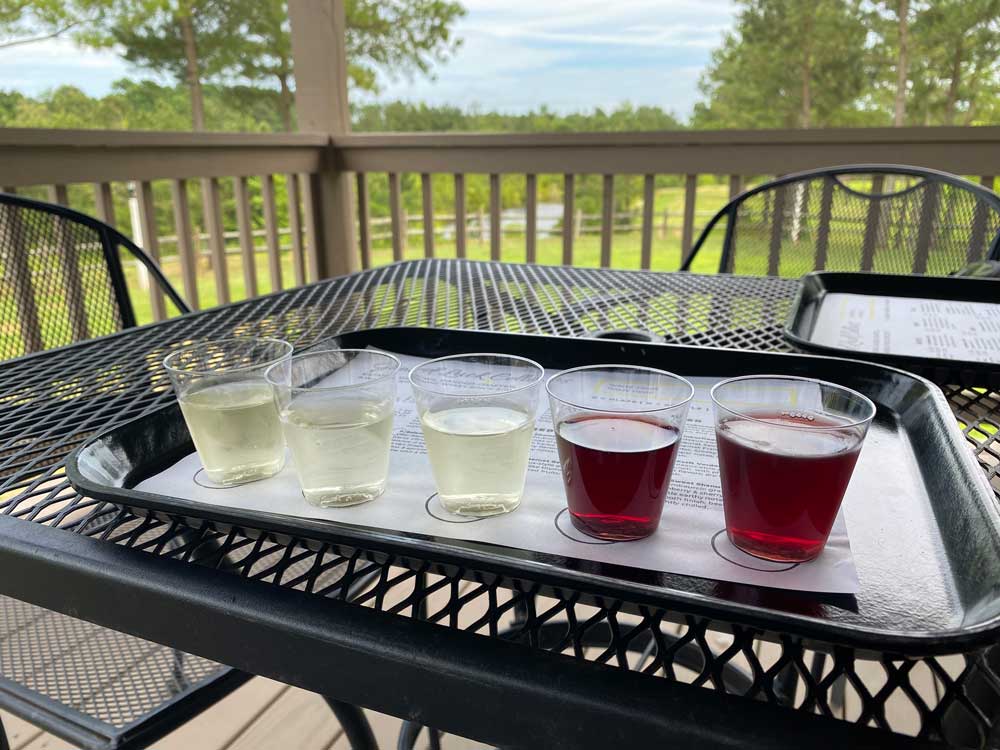 Each tasting provided enough to give a good sense of the wine. While they were all good, a few stood out to us. We enjoyed the Seyval Blanc which had a a citrus-like taste. We also enjoyed the Inheritage, a red with a silky texture. Be sure to include a Petit Verdot in your flight. Often found in blended wines from other regions, Petit Verdot in Virginia is often produced as a nice, single-varietal wine. After sampling, we purchased a few bottles to enjoy at home.
There is a nice tasting room where you can order a glass or flight. Wines are also available by the bottle. One tip is that you can pick up a Chesapeake Bay Wine Trail Passport. At each winery you visit, get a stamp. After seven winery visits, you get 10% off your purchases for the next year. After nine visits, you get a 15% discount for a year.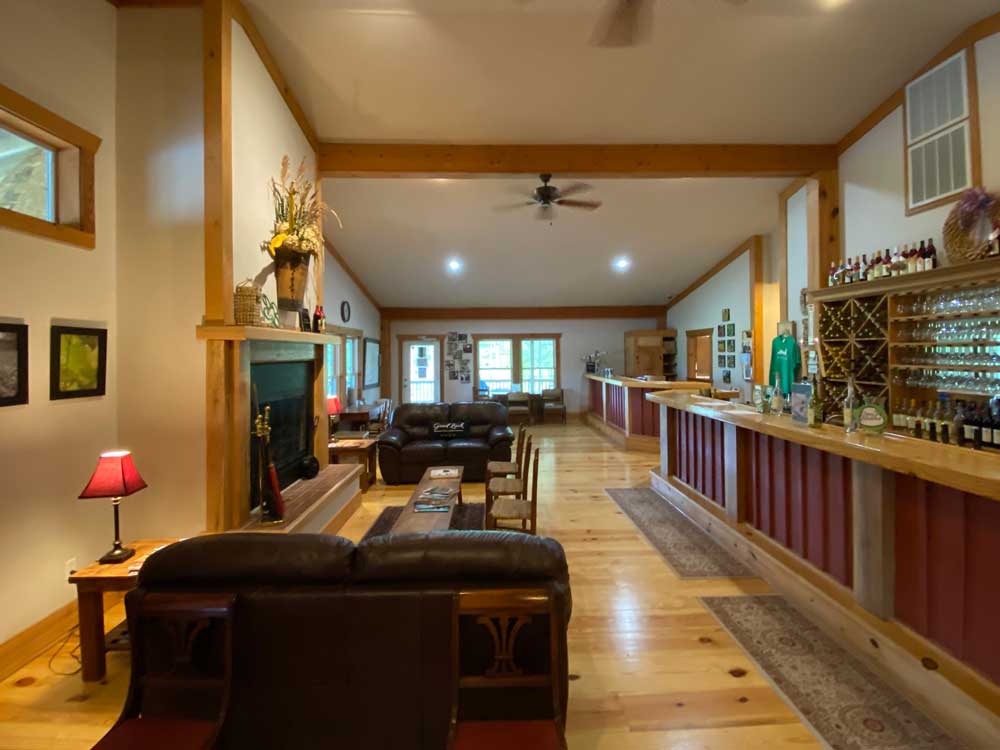 Good Luck Cellars does not serve food. However, you can bring your own and purchase a bottle to enjoy with your meal.
One thing that you may encounter at Good Luck Cellars are dogs in the vineyard. Good Luck Cellars has adopted multiple rescue dogs.
Good Luck Cellars is located in Kilmarnock, VA. If you are camping at Belle Isle State Park, this is just a few minutes away. It's a nice place to check out if you are visiting the Northern Neck area of Virginia.
We made a short video of our visit to Good Luck Cellars. Check it out on YouTube.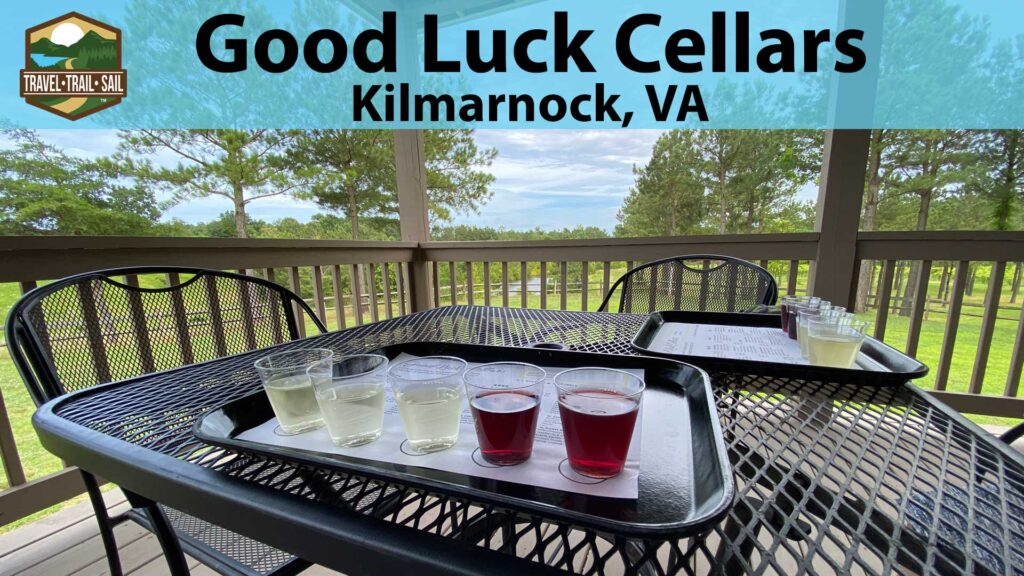 We enjoyed our visit to Good Luck Cellars and plan to return. I hope you found this review to be helpful. And, if you have a favorite winery you recommend, we'd love to hear about it. Leave a comment and let us know. Thanks.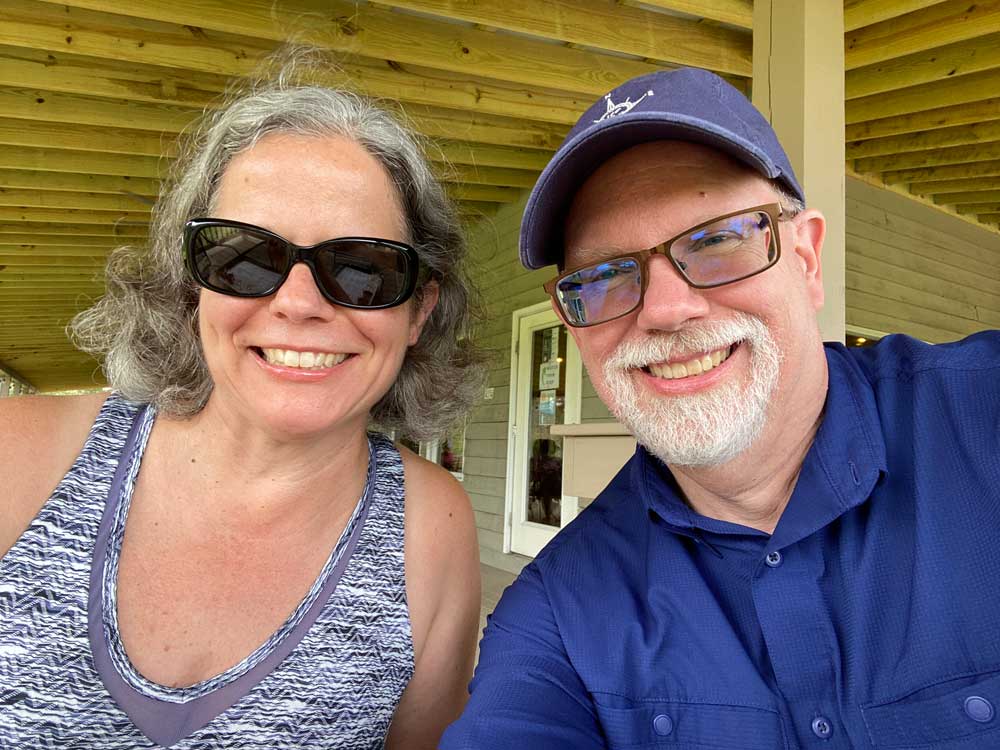 If you enjoyed this winery review, you might like our review of SummerWind Vineyard in Smithfield, VA. Do you have a winery you love? Leave us a comment to share your recommendation. Thanks.
Copyright 2021 Travel Trail Sail. All Rights Reserved.