Here are the top state park news stories for May 2023. We are working to provide you with a summary of the most interesting state park news stories each month. If you have a state park news story you'd like us to know about, let us know by leaving a comment.
Wisconsin State Park Passes from Libraries
Last month, we mentioned a program in South Dakota that allows residents to check out a pass to visit the state parks. It sounds like similar programs may be available in other statues. The Wisconsin DNR has announced that it will be expanding its free state park pass program. After an initial pilot test, now almost 6,300 passes will be available at over 160 libraries across the state. A pass enables free one-day admission to a vehicle at any state park where admission is required.
Lake Bemidji State Park 100th Anniversary
On April 22, Bemidji State Park hosted several community events as part of its 100th-anniversary celebration. Special events kicked off on Earth Day – April 22. Events will continue into the summer including a picnic on June 10, 2023.
We love this state park on the shores of Lake Bemidji in northern Minnesota. Lake Bemidji State Park has about 200,000 visitors per year. You should visit. It's a beautiful park. While you are there, be sure to check out the bog walk.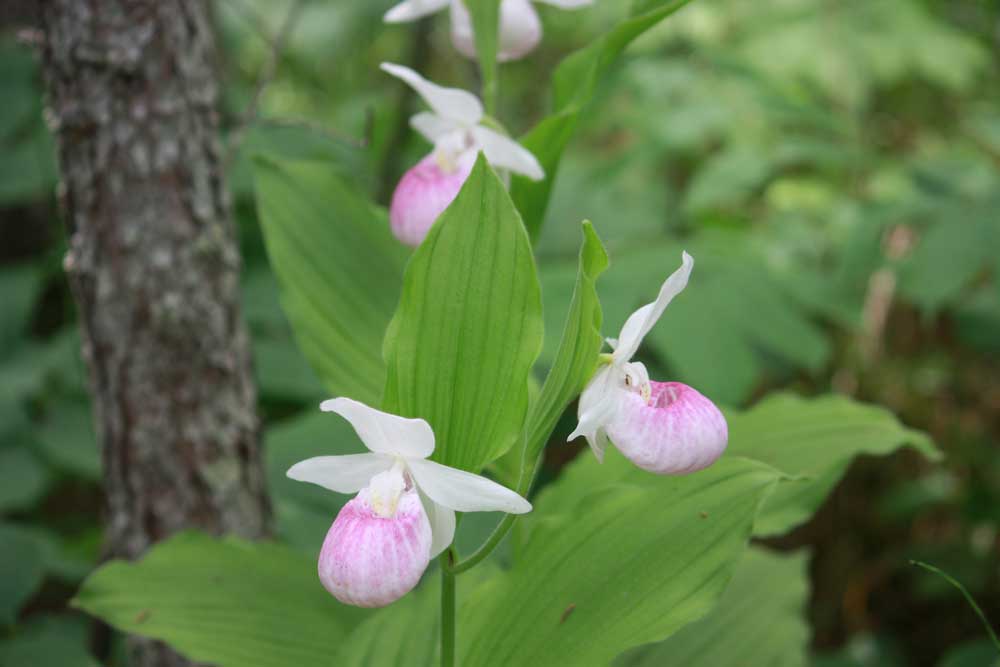 Minnesota is also a state where you can check out a state park pass from the library.
Natural Bridge SP Kentucky Wildfire
Natural Bridge State Park, near Lexington, KY recently had a wildfire. As noted on the Natural Bridge State Park website, normal park operations will resume on Friday, April 28, 2023. However, crews are still working to repair two wooden bridges on the trails. According to WKYT, the fire burned approximately 125 acres. And according to WLKY, the campground remained open and there were no reports of injuries.
New Yurts at Skidaway Island State Park
Skidaway Island State Park, near Savannah GA has added three new Yurts. In addition to normal Yurt amenities, these have additional features like air conditioning and ceiling fans. That is a nice upgrade from most yurts which often have no electricity.
We recently did our first camping stay in a Yurt and it was fantastic – a nice cross between the amenities of a cabin while having the feel of a tent.
The Skidaway Island yurts can be reserved on the Georgia State Parks Reserve America page.
New Kansas State Park
Last month, we mentioned that Kansas may get a 28th state park. That park is one step closer as Governor Laura Kelly signed the bill establishing the new Lehigh Portland State Park. According to KWCH, the bill was signed on April 19.
The new park will be in Allen County and includes 14 miles of hiking trails and a 300-foot-long cave.
Interesting Development Proposals Inside State Parks
According to KXRO, Wesport Golf, Inc is proposing to build a Scottish links-style golf course within the boundaries of Wesport Light State Park. This park is currently just over 600 acres and resulted from the combination of two earlier state parks, Westhaven State Park and Westport Light State Park. People are invited to a community forum to discuss the proposal on Tuesday, May 2 in Westport, WA.
While in West Virginia, an idea to build a private campground within Capacon Resort State Park. As reported by Mountain State Spotlight, several developers have proposed building campgrounds ranging from 50 to 350 sites within the park. This comes after the passage of a bill in 2022 that allows private companies to develop projects within West Virginia state parks. Residents in the area raised concerns over the development proposals and they are currently on hold.
ʻĪao Valley State Monument on Maui requires reservations
Starting May 1, out of state visitors will be required to have a reservation to visit. There will be a parking fee of $10 per vehicle plus a nonresident entrance fee of $5 per person. Hawai'i residents can access the park for free. Similar reservations are required at other popular Hawai'i state parks including Diamond Head State Monument, Ha'ena State Park and Wai'anapanapa State Park. If you plan to visit a state park on a trip to Hawaii, it sounds like it would be good to check Go Hawai'i State Parks to ensure you know the rules and have a reservation, if needed.
Eagle Festival at Mason Neck State Park
The 25th annual Eagle Festival will be at Mason Neck State Park in Lorton on May 13 from 10 am to 6 pm. Activities include bird walks and a variety of learning activities. Admission to this festival is free. For more information, be sure to check out the Virginia State Parks website.
State Park News on YouTube
We share state park news on our YouTube channel. Check out our May 2023 state park news video.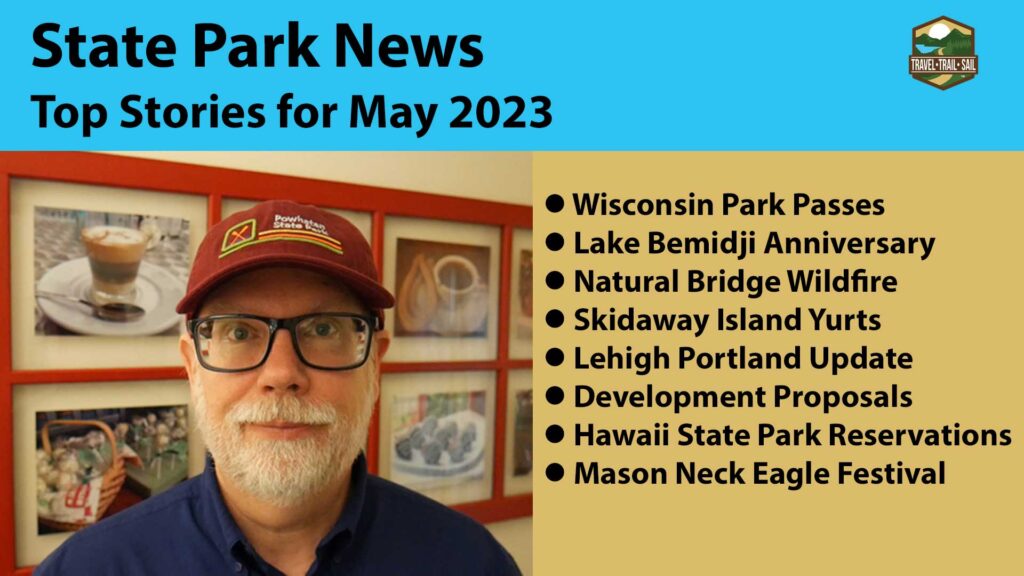 Share Your Thoughts
If you have a state park news story to share, we'd love to hear it. Leave a comment to let us know.
We love state parks. We shared six reasons why we love state parks in our recent post and video. If you love state parks, too, let us know your favorite.