We bought a pair of Pelican kayaks. We've been looking for a way to get on the water and these seem like a great option. We tried them one morning and they worked great.
The Pelican Mission 100 kayaks seem like a great introductory model. At 10 feet long and 40 pounds, they are relatively easy to load onto our truck rack. They are sit-in, single-person kayaks that can carry up to 300 pounds.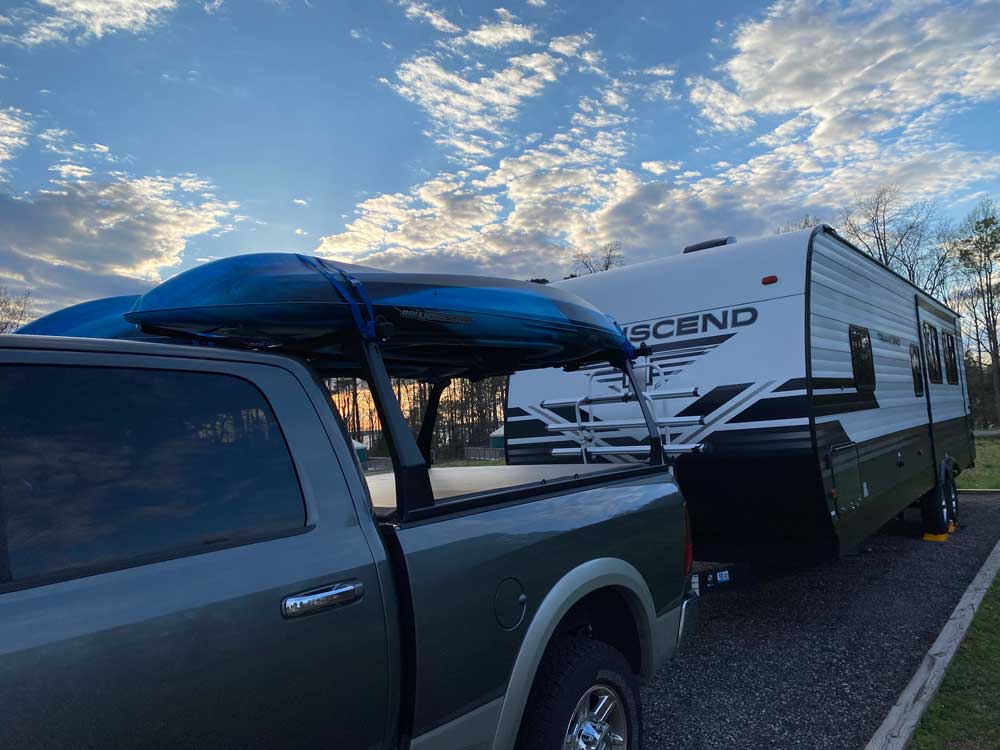 We made a short video of our first time using our new Pelican Kayaks.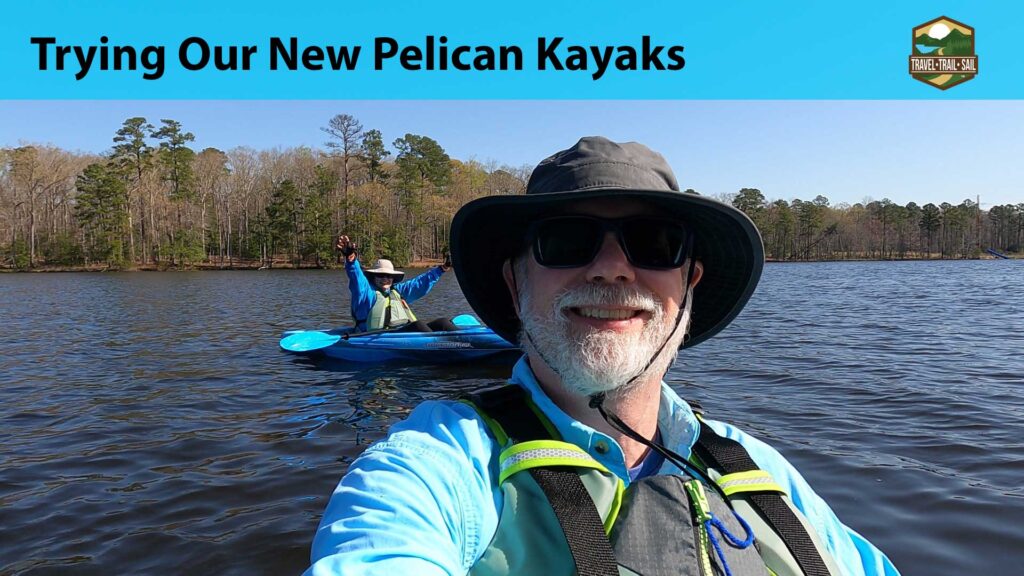 They have a padded, adjustable seat. There are footrests that are fixed in place but have several different positions. Each kayak came with a paddle. The package also came with a basic car top carrying system with foam pads and tie-down straps. To go with the kayaks, we purchased a pair of lightweight kayaking jackets.
Loading the kayaks is a two-person job. We are securing them using NRS heavy duty buckle straps that we found at REI. It is pretty easy to secure the kayaks with buckle straps. We learned that you shouldn't use ratcheting straps as they may put too much force on the kayaks and damage them.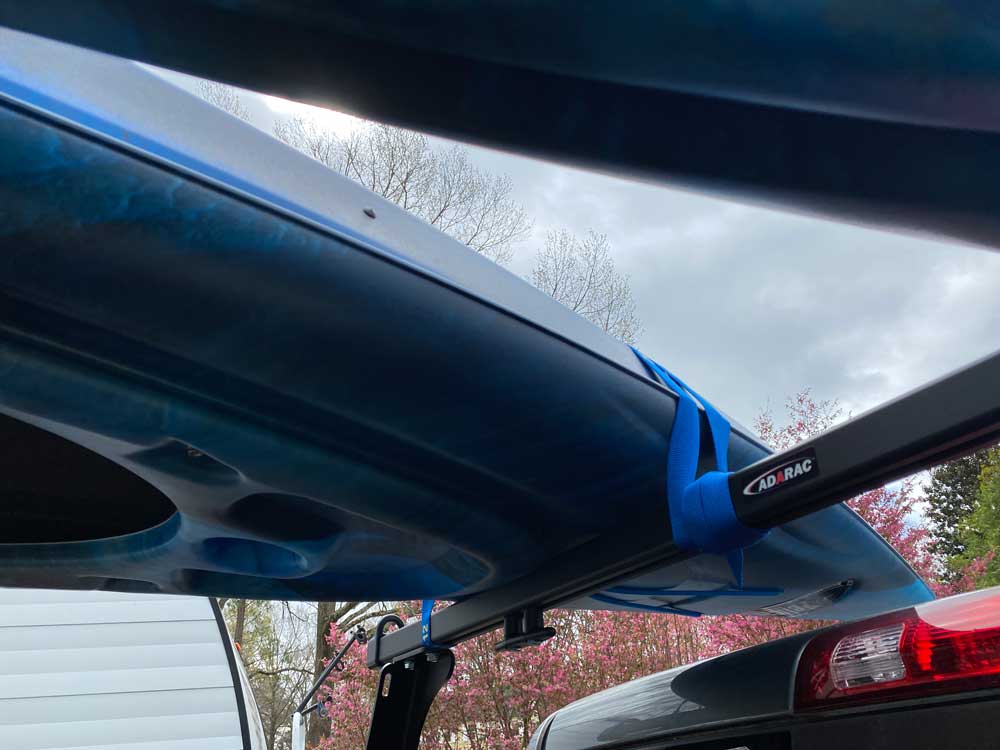 Judy and I are looking forward to enjoying our new kayaks this summer. Hope to see you in the campground or on the water.
How to Transport Kayaks
If you are wondering how to load and tie down your kayaks, check out our post How to Transport Kayaks. We offer step by step instructions so you can bring your kayaks on your next adventure.
As we mentioned in the post, we use NRS buckle straps. These are available from popular outdoor retailers like REI. For your convenience, I'm adding an Amazon link here. Note: this is an affiliate links. If you choose to purchase by using the link there is no additional cost to you, but we earn a commission that helps enable us to continue sharing helpful information.
Copyright 2022 Travel Trail Sail. All Rights Reserved.