The Baileyton KOA is a good camping option for a one-night stop or a weekend. Baileyton KOA is easy to access from I81 in Eastern Tennessee.
Baileyton KOA Overview
While we used this as an overnight stop, there is so much to do at Baileyton KOA that you might find yourself wanting to stay. We needed a place to stop on our journey from Virginia to Nashville. This made for a good stop. The journey of about 275 miles to Nashville from here was easy.
The Baileyton KOA is designated as KOA Holiday. That is the middle of three designations: Journey, Holiday, and Resort. A KOA Holiday will have at least some sites with a brick patio, some deluxe cabins, and group meeting facilities. KOA Holiday campgrounds are geared toward staying a few days end enjoying the campground rather than having just an overnight stop.  
Baileyton KOA is near interstate 81. That makes it pretty easy to get to. However, it also means you are likely to hear some road noise. During our visit, the other guests were pretty quiet.
The campground has 95 sites. If you don't have an RV, don't worry. The Baileyton KOA also has a few cabins for rent.
Baileyton KOA Mini Review
Check out our Baileyton KOA Mini Review YouTube video where we show you its sites and amenities.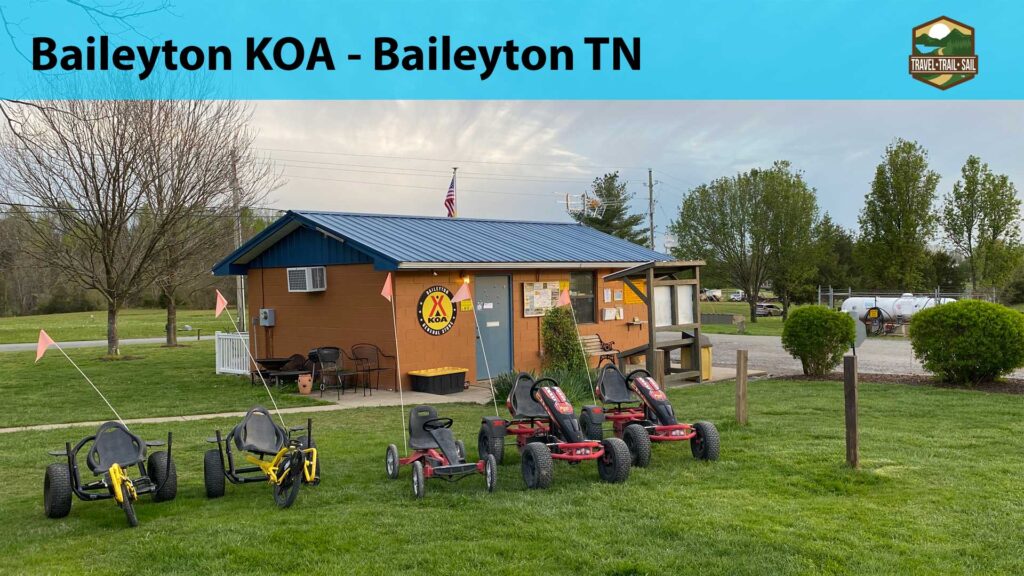 Baileyton KOA Activities
You'll find plenty to do at the Baileyton KOA. During our stop, we saw many families having fun and enjoying the campground offerings. Most of the amenities are located along the edge of the campground. You'll find a swimming pool and a water balloon area. Near the pool is a ladder ball game.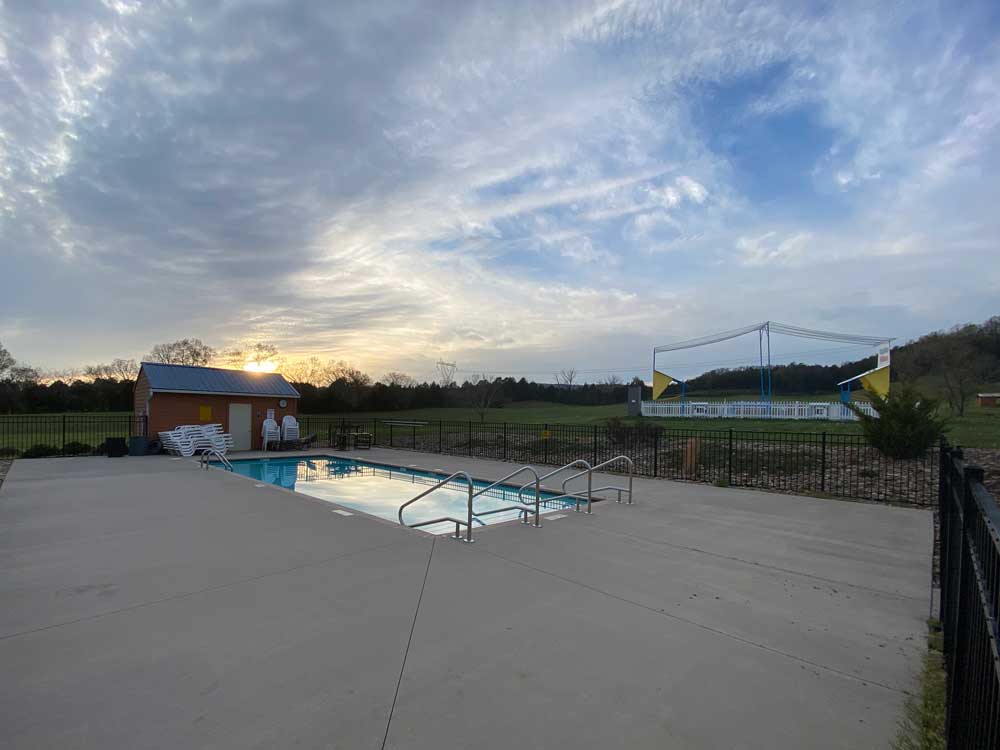 One unique thing you'll find at the Baileyton KOA is a golf driving range. I don't think we have ever found that at a campground.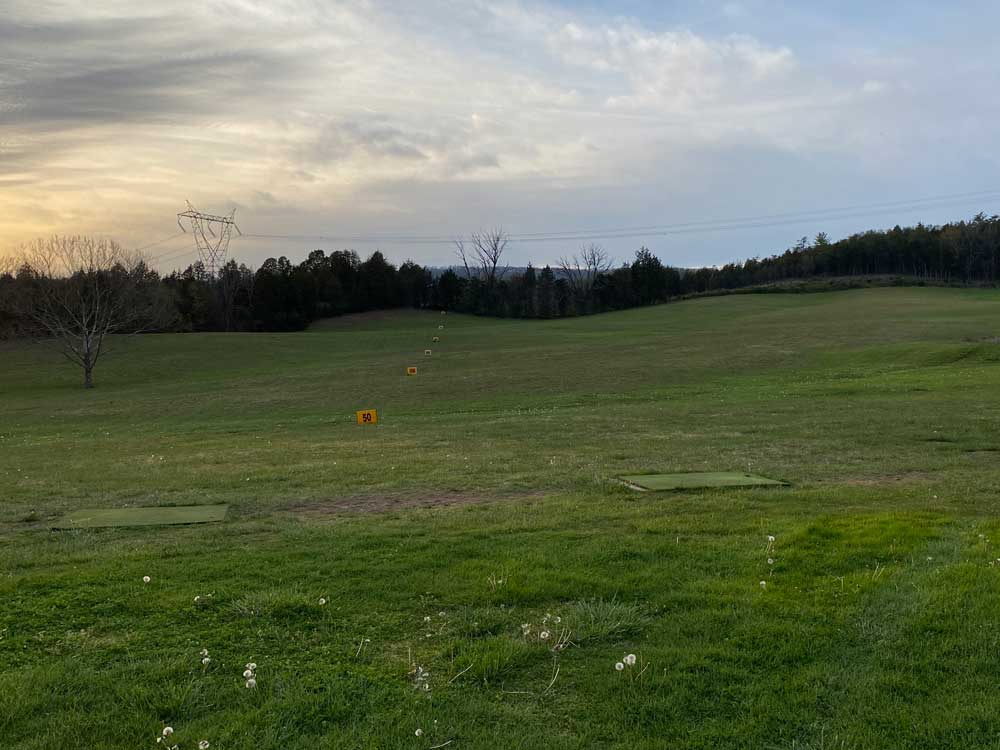 Continuing along the campground, you'll find a fishing pond, volleyball court, basketball hoop, and a basic playground.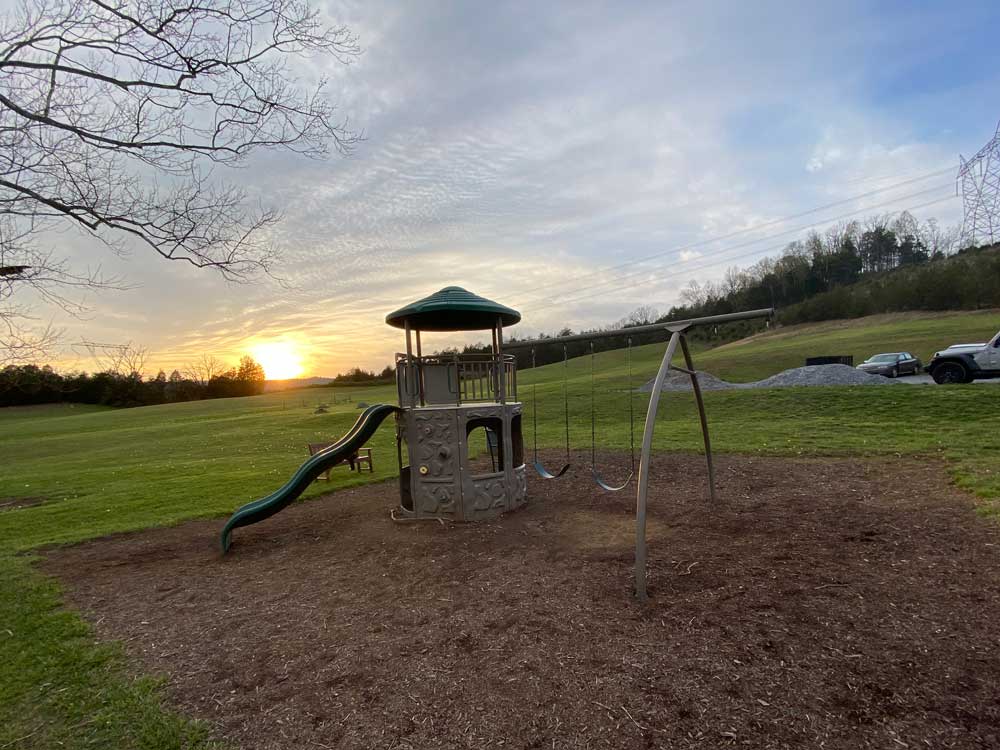 A dog park is located at the end of the campground.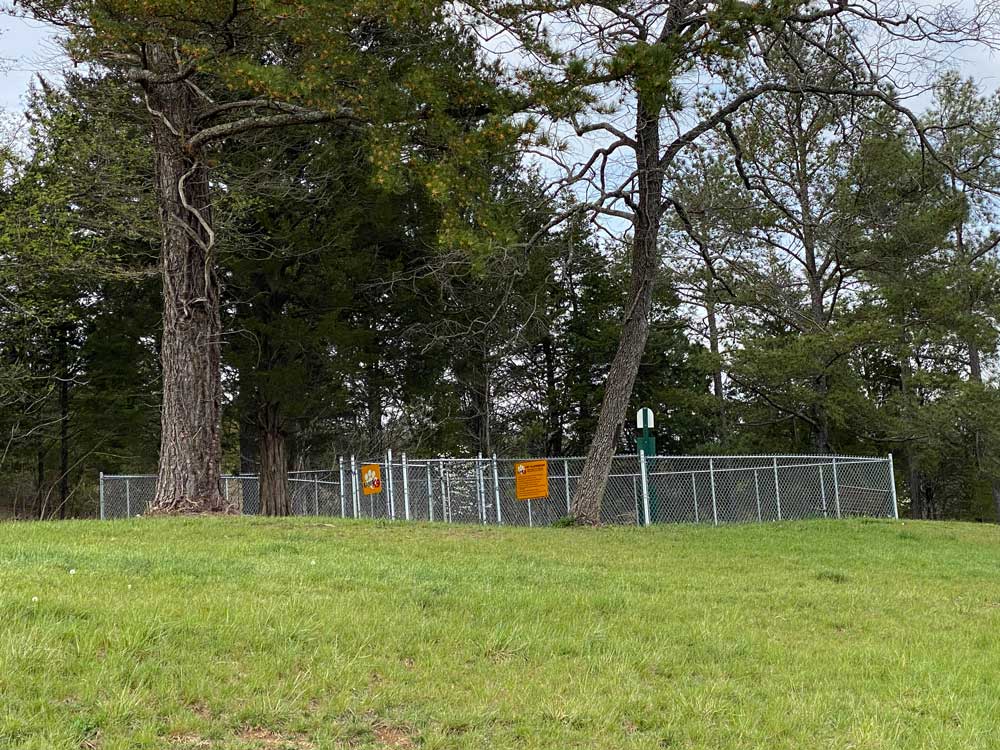 Near the office, there is a jumping pillow and you can rent recumbent tricycles.
Baileyton KOA Sites
There are 95 camping sites available at the Baileyton KOA. Sites are gravel and most are pull-through. All have full hookups including cable TV. Many sites have mature trees to provide some shade, though the trees near the newer sites haven't yet matured. All sites come with a picnic table. Some have a concrete pad for the table while others have the table on the grass.
Sites in rows A and B are pull-through sites. Our site was very level. However, sites in these rows are a bit close together.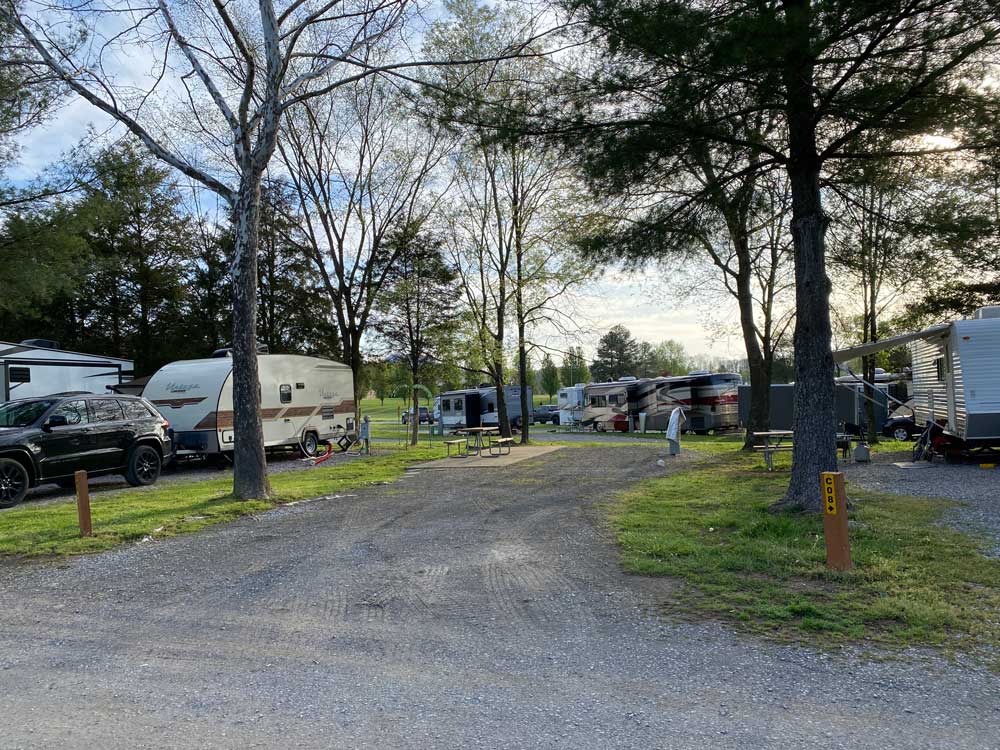 Hookups appeared to mostly be located in the middle of the site and should make for easy connections for most campers.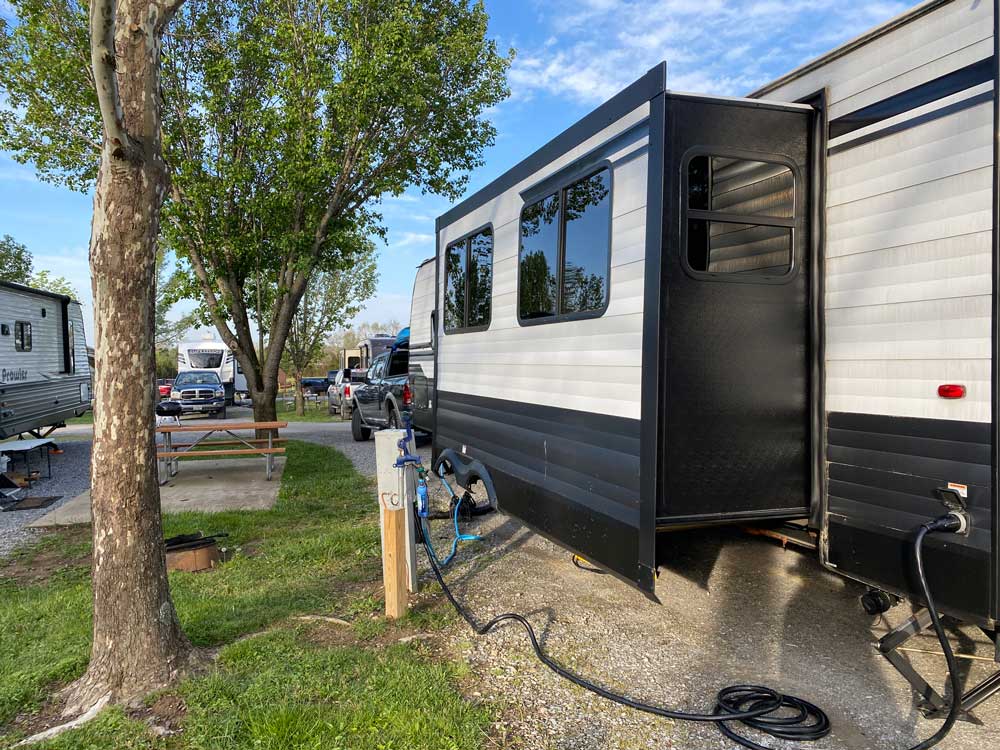 Row C has 26 back in sites. While adequately sized for most campers, the 90 degree orientation to the road may make it challenging for larger RVs to back in.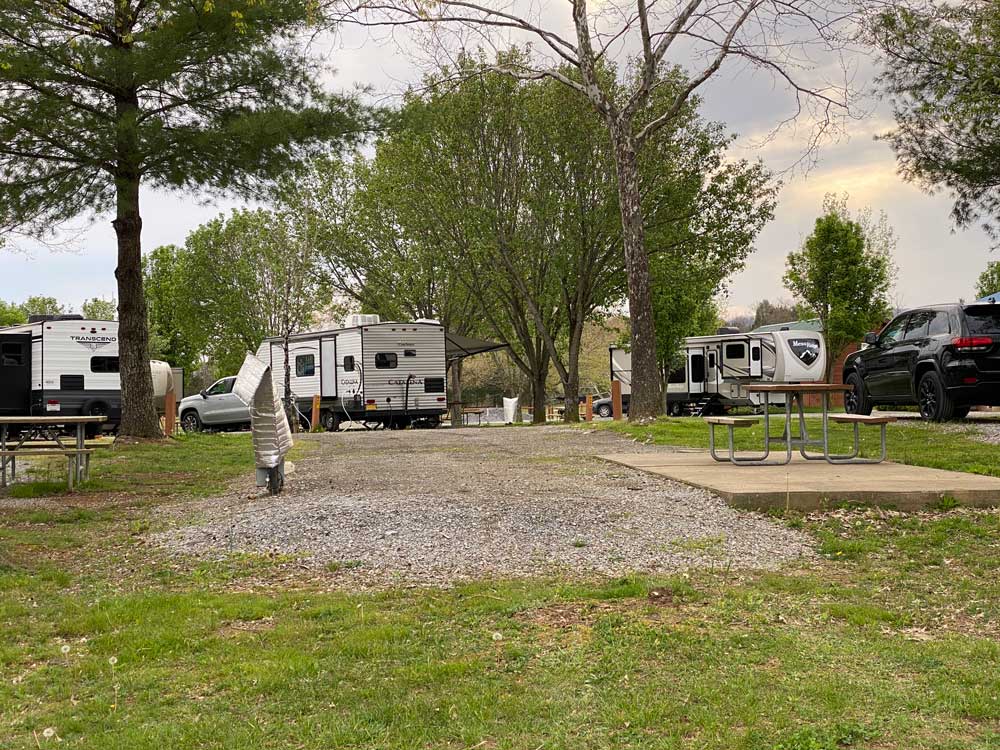 Rows D and E are newer pull through sites that have a bit more space between them. These looked nice. However, during our visit, we noticed that some might need to have the gravel graded.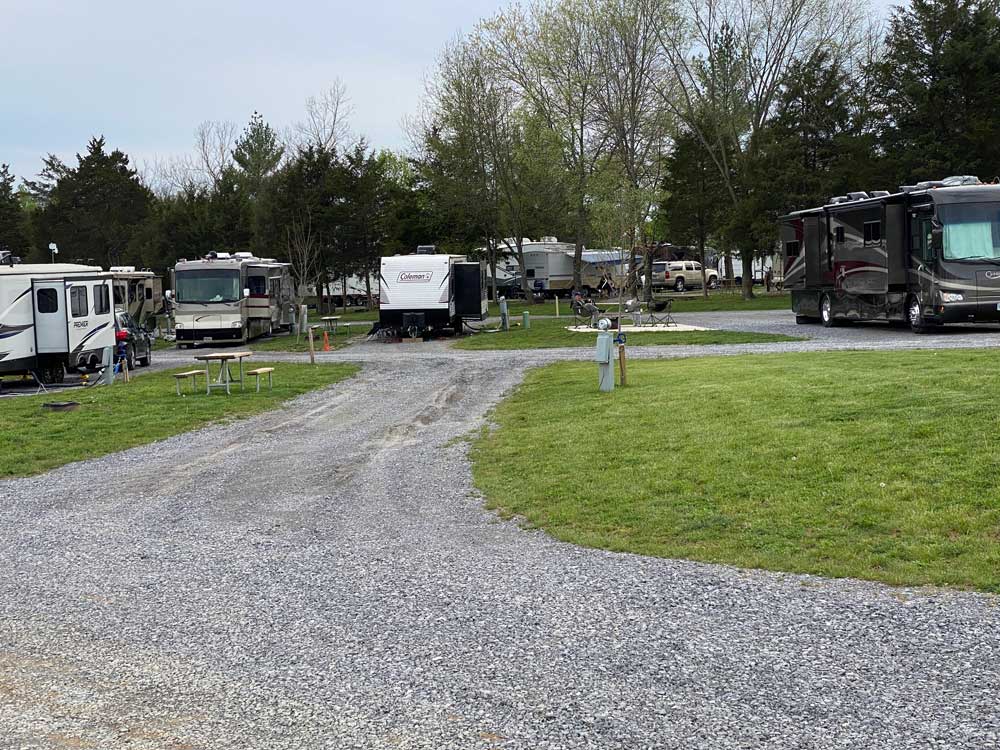 Site E14 is a special gazebo site. This was the nicest site in the campground and it is a large site located at the end of the row. The site had an upgraded fire pit and extra room.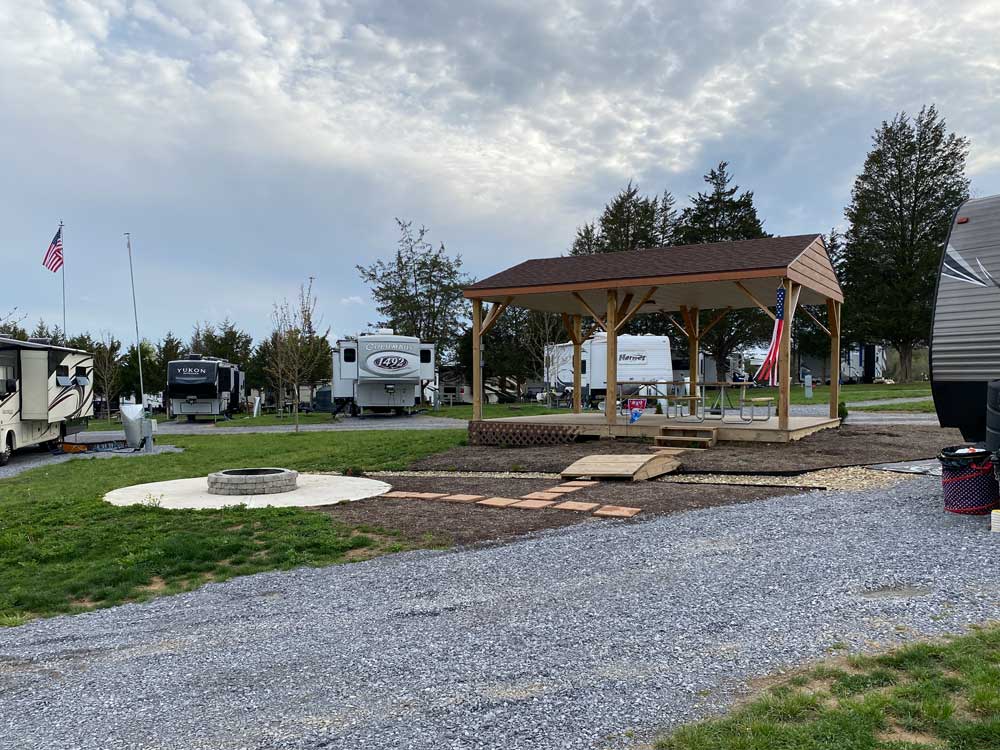 Baileyton KOA has a few cabins available, too.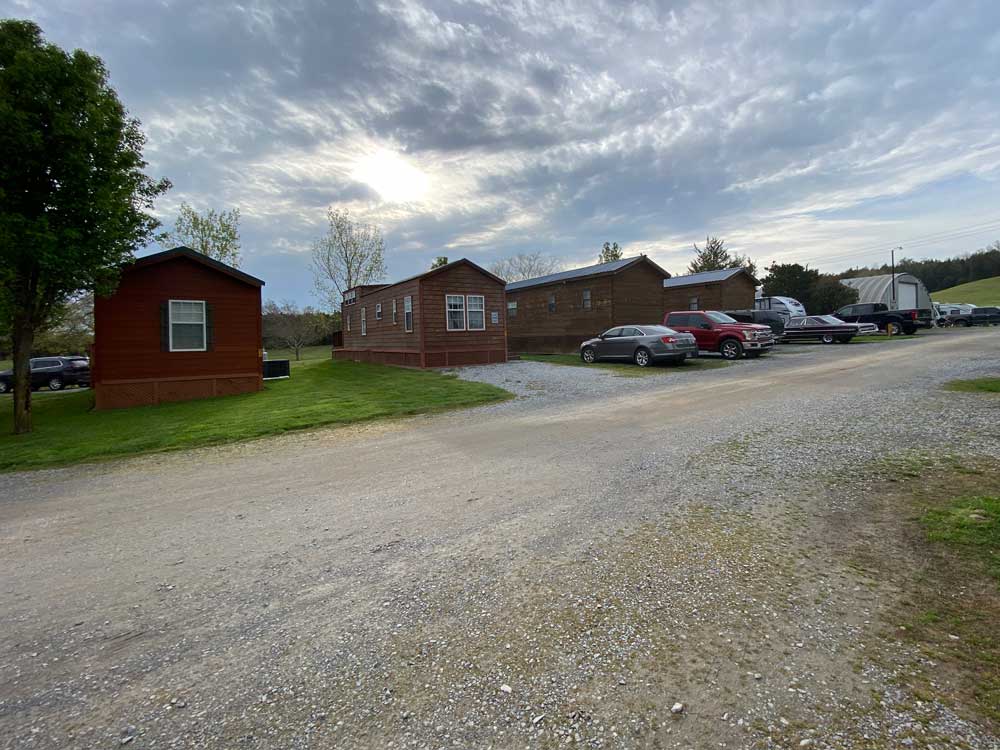 Baileyton KOA Staff
Our check in was smooth. We were guided to our site by a staff member in a golf cart. However, we didn't have the chance to interact with staff much beyond the check in.
Baileyton KOA Amenities
WiFi is available and was sufficient for basic internet access. Cable TV is provided and has over 30 channels.
A laundry facility is available. It is clean and has top-loading machines. Washers cost $2.25. No change machine or soap vending machine was provided. There is a small lending library in the laundry area. During our visit, the facility was clean.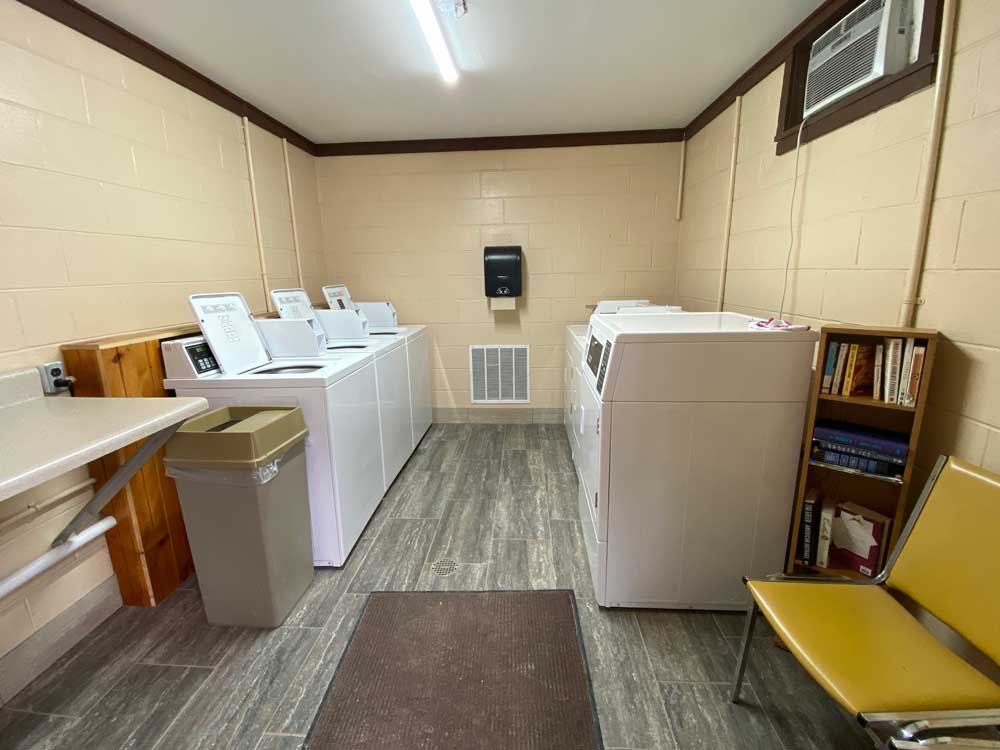 A bath house is available. It looked like it had been recently updated inside with new tiles.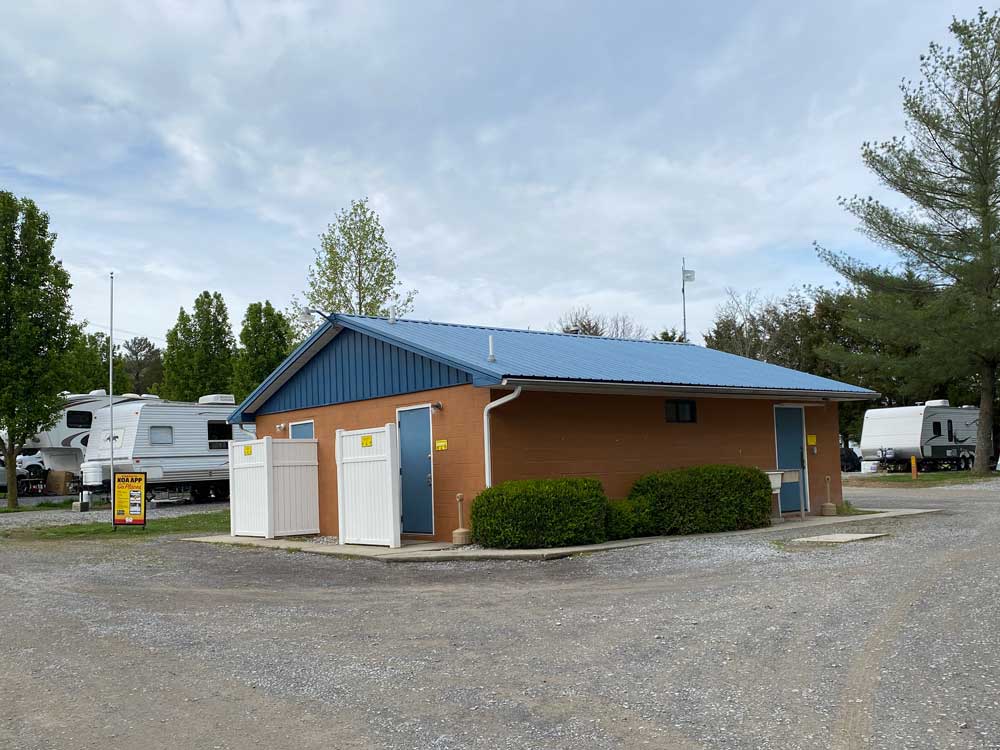 There are 2 showers. It is nice that they provide a bench and hooks to hang your clothes.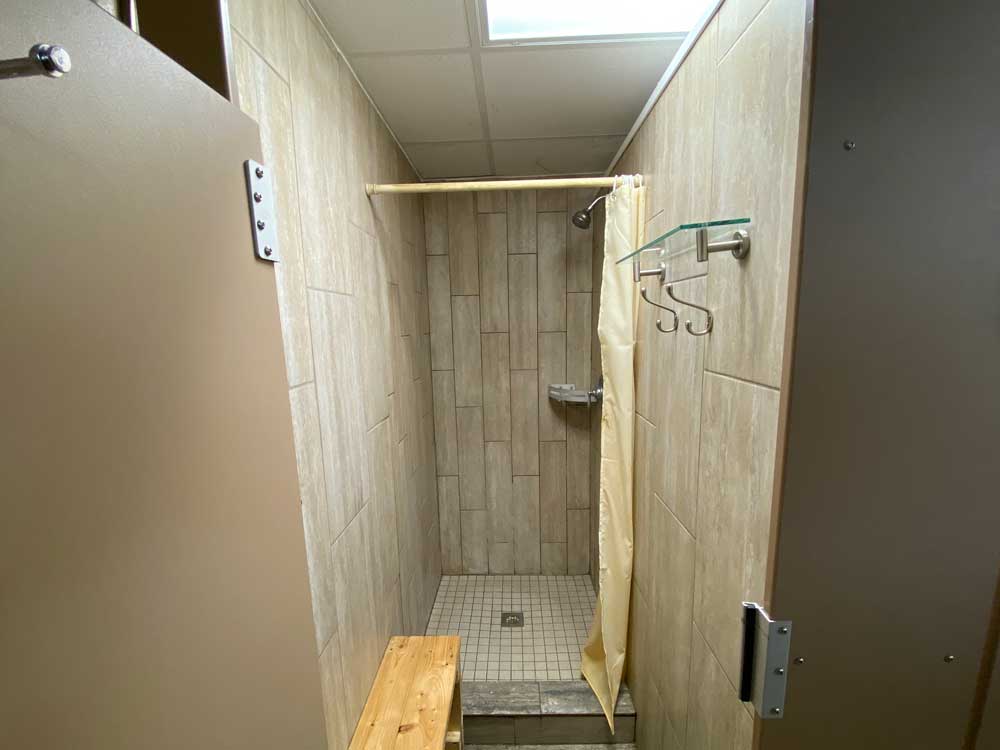 Baileyton KOA Directions
Accessing the Baileyton KOA is pretty easy. The address is 745 Horton Hwy, Greenville, TN. From Interstate 81, take exit 36. Your GPS might guide you to take some smaller streets. The better route is to follow the signs. Per the KOA website, "take Local Route 172 north 7/10 of a mile (past 2 truck stops, 2 dollar stores and another RV park) to flashing light / 4-way stop (Horton Highway). Turn right at Horton Highway, go 1 mile. Park entrance is on the left".
Check in at the office building. There is room for 1-2 RVs to temporarily park during check in.
Leave a Comment
I hope you found this Baileyton KOA review to be helpful. Have you stayed here? We'd love to hear about your experience. Leave a comment to share your experience.
Copyright 2022 Travel Trail Sail. All Rights Reserved.