Wisconsin Smashburger Recipe
We wanted to create the best hamburger to enjoy while camping. Check out our Wisconsin Smashburger Recipe including steps to make them on a Blackstone Griddle.
We were inspired to try making smashburgers from an episode of The Kitchen on Food Network. Jeff Mauro, The Sandwich Guy, demonstrated smashburgers. We liked the idea but decided to add a twist. In Wisconsin, they have butter burgers. So, we opted to add butter, cheddar cheese and some grilled onions to make this a tasty smashburger, Wisconsin style. You can make these burgers on any flat-top griddle. For this demo, we used a Blackstone Griddle.
Wisconsin Smashburger Recipe Ingredients
For this recipe, you'll need:
One pound ground meat; preferably chuck or sirloin
Two teaspoons Greek Seasoning
Salt & Pepper to taste
Three tablespoons butter, divided into 1/4 tablespoon pieces
Cheddar cheese, one slice per smashburger
Sliced onion (optional)
A sturdy spatula and tongs
Step One: Create Patties
Season the ground meat and form into round balls.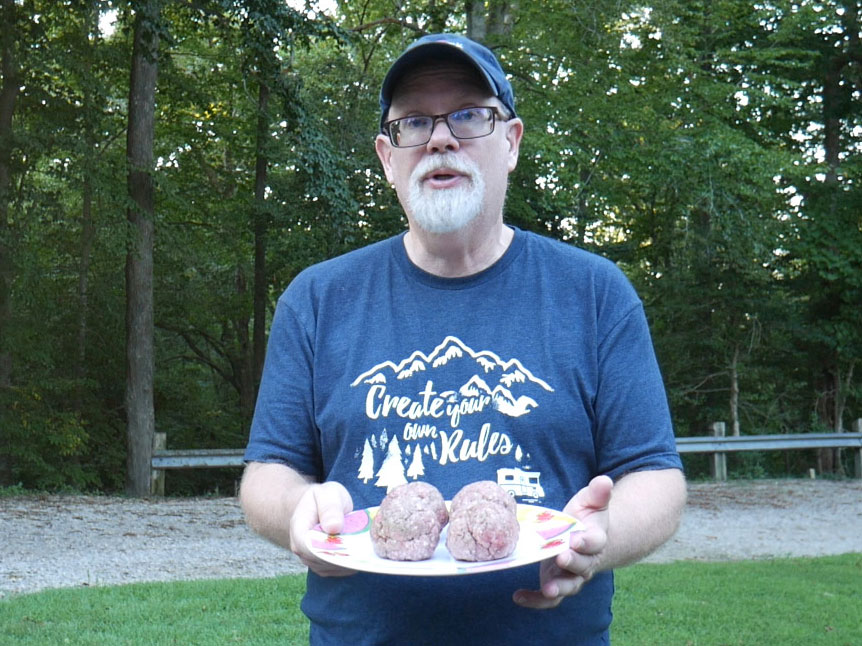 Step Two: Heat On Griddle
Pre-heat your griddle. Then place a 1/4 tablespoon piece of butter followed by a hamburger patty. Each patty should be placed on top of a piece of butter.
Heat for approximately five minutes. Then flip the patties onto an additional piece of butter.
Step Three: Smash the Burgers
Smashburgers are thinner around the edges. That helps ensure a somewhat crispier texture. To get the smashburger shape right, you need to press the burgers after the first flip. Using tongs to press down on a spatula is a great way to get that done.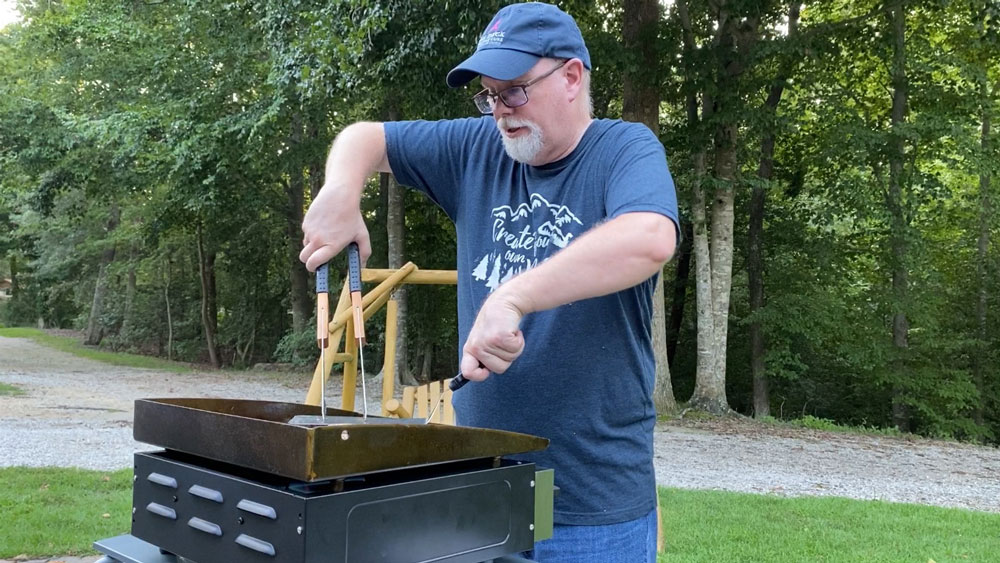 In our griddle spatula review, we tested two different griddle spatulas and found that the Cuisinart Stainless Steel spatula was a great choice. It's fairly heavy and not too flexible. Perfect for smashing a burger.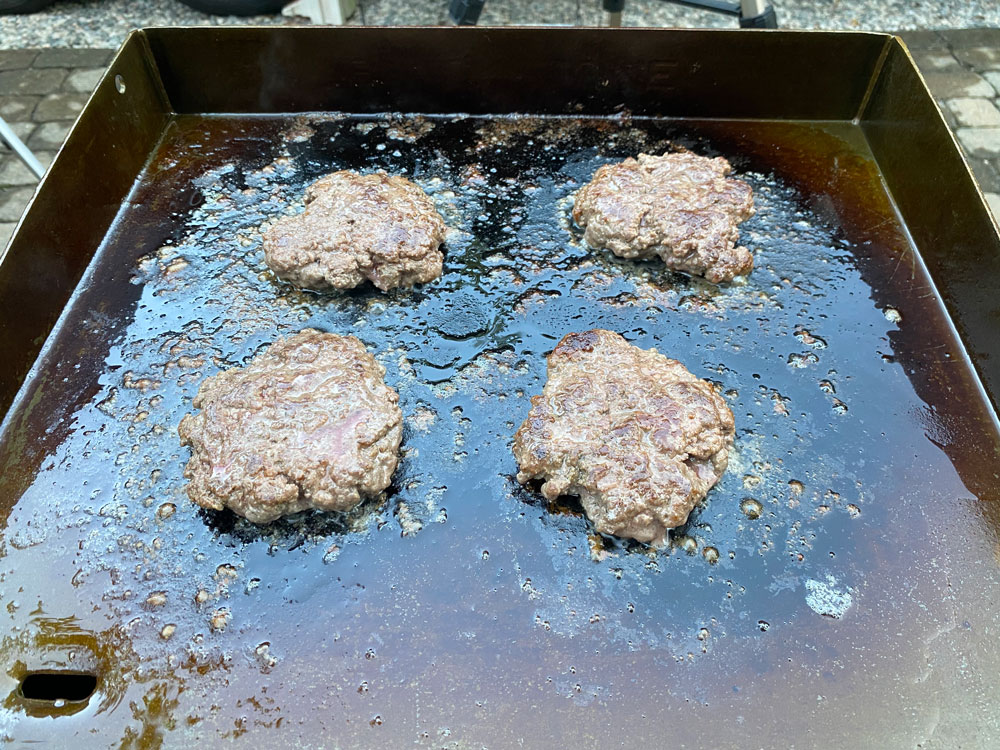 You may want to add onions to the griddle. We cut ours into longer strings of onions. Once grilled for a few minutes, the onions will become somewhat translucent and very flavorful.
Step 4: Prepare the Buns
Prepare the buns by spreading 1/4 tablespoon of butter on the inside top and bottom of each bun. Place the buns on the griddle and heat until somewhat toasted. You may choose to add some additional oil on the griddle just prior to adding the buns
In the last minute of griddling, place one slice of Cheddar cheese on each hamburger patty.
Step 5: Create the Burger
Place a smashburger on each bun. Then add onions and any other condiments you enjoy. Now comes the good part – take a bite and enjoy your tasty Wisconsin smashburgers.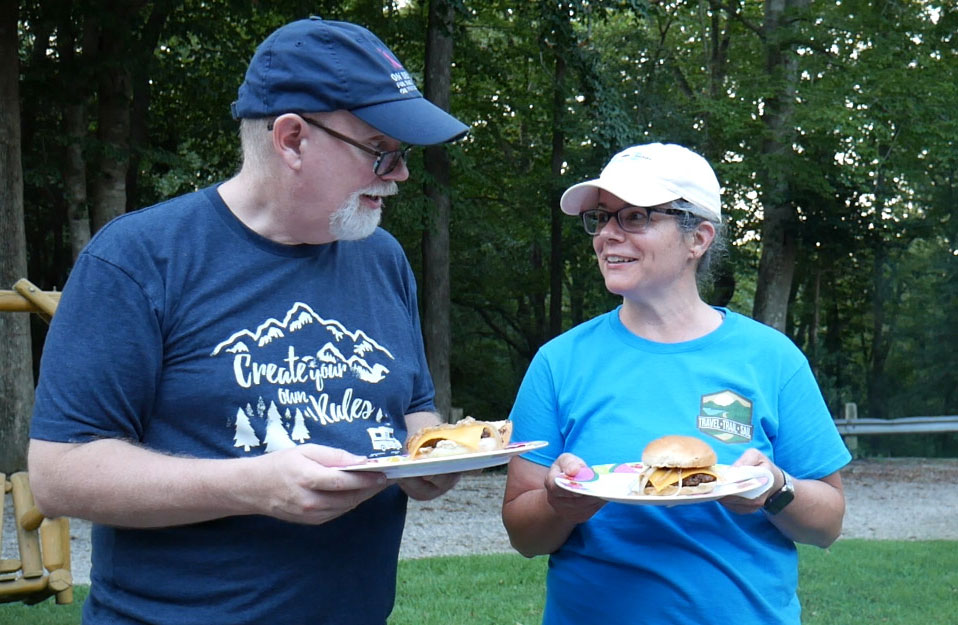 Wisconsin Smashburger Video
We created a video where we demonstrate how to prepare our Wisconsin Smashburgers. Check out our Wisconsin Style Smashburger video on YouTube.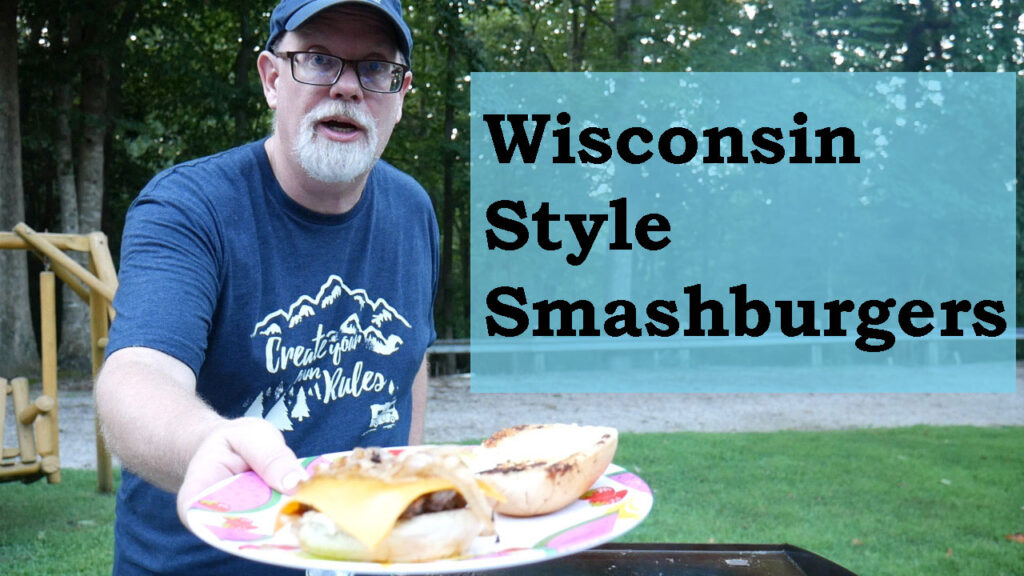 Thanks
We hope you enjoy our tasty Wisconsin Smashburger Recipe. If you try them, we'd love to hear how it worked. Do you have a favorite hamburger recipe? Leave a comment and let us know.
If you liked this article, you might enjoy our Blackstone Griddle Review.
Where to Buy
When making smashburgers, you might enjoy using the Cuisinart spatulas we used. You may want to try our favorite Greek seasoning. For your convenience, we added Amazon links here. Note: these are affiliate links. If you choose to purchase by using the link there is no additional cost to you, but we earn a commission that helps enable us to continue sharing helpful information.
Copyright 2020 Travel Trail Sail. All Rights Reserved.