Seven Points Campground Review
Seven Points Campground is a nice campground on the shore of beautiful J Percy Priest Lake, a large, clear lake near Nashville, TN.
Seven Points Campground Overview
Seven Points is located about 20 minutes from Nashville, TN. With large campsites, it's a great place to relax and enjoy the woods and water.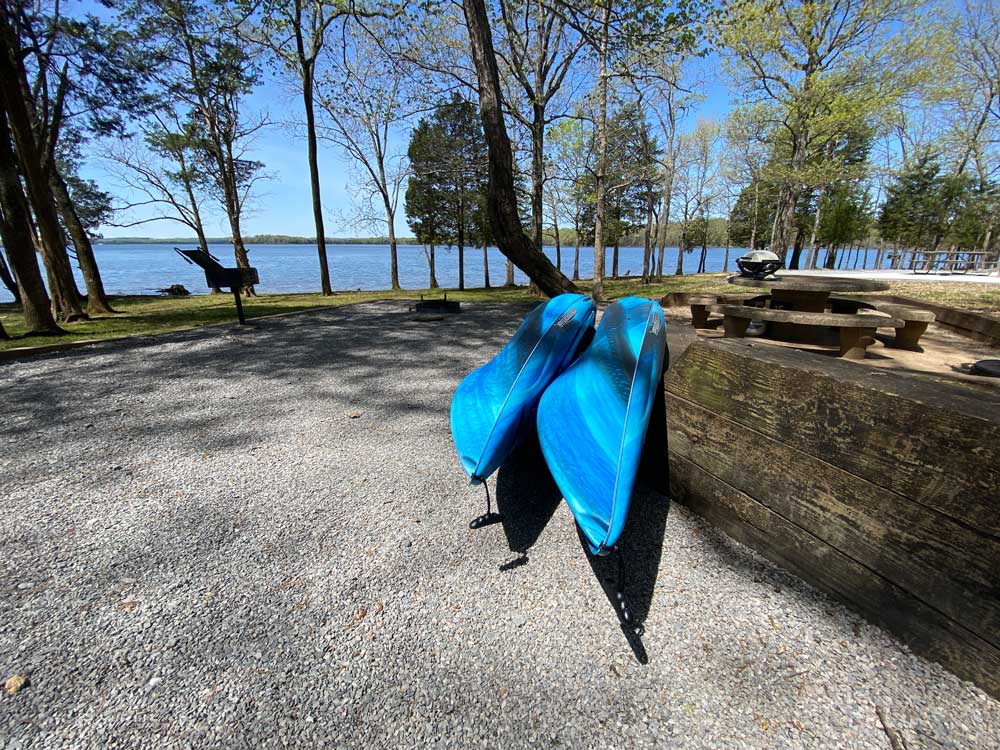 Seven Points has 60 campsites on one campground loop. Many sites are waterfront or have a water view.
Sites have water and 50 AMP electric connections. Most campsites are back-in with a few pull-through sites. All are paved. Many are large and wooded and many are fairly level.
Seven Points Campground offers good access to the lake. There is a boat launch and a swimming beach.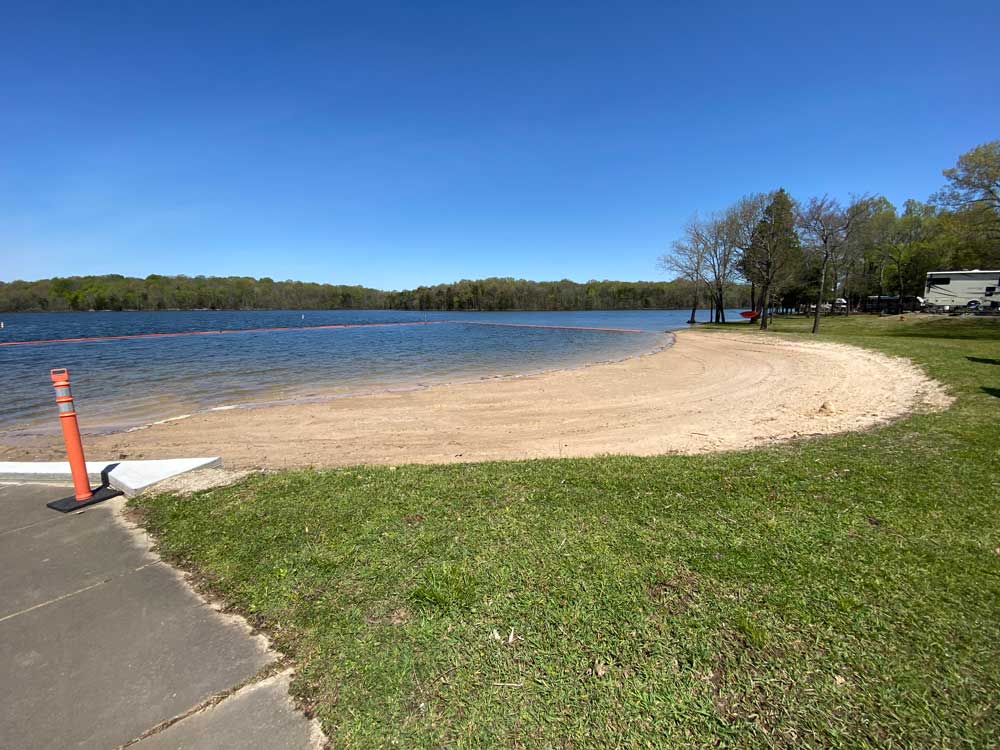 We found Seven Points to be a quiet campground. There was an occasional fishing boat on the lake. The Nashville airport is across the lake so you will likely hear some airplane noise. However, we didn't hear any highway or train noise.
Seven Points Campground Video
In our Seven Points Campground YouTube video, we walk you through all of the highlights of this great campground.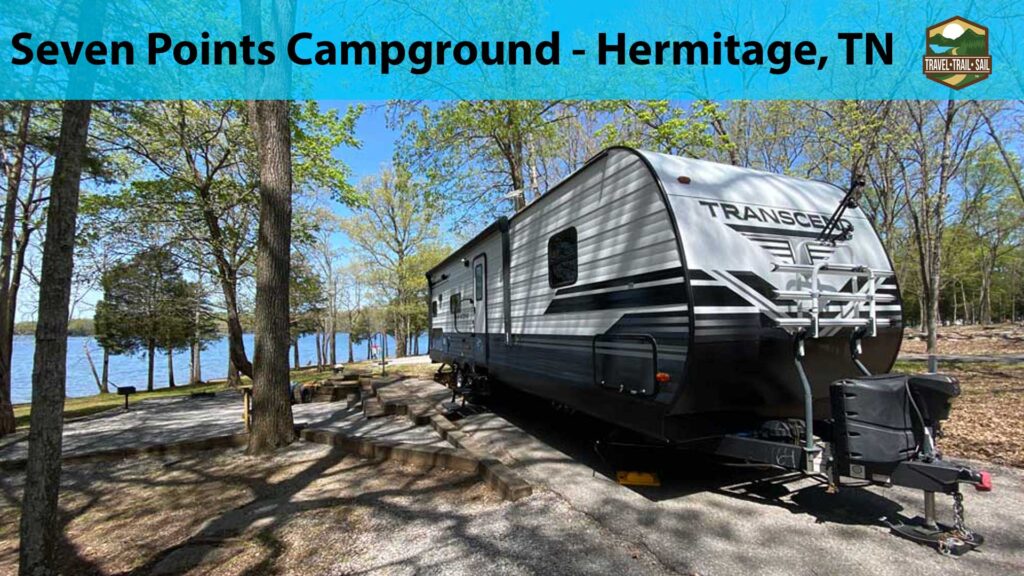 Seven Points Campground Amenities
Day Use Area
About a mile up the road from the campground, you'll find the Seven Points day use area. This is a nice lakefront area with picnic shelters. While it would make a nice place for a family gathering, there are few other activities or amenities available.
Seven Points Boat Launch
In the campground, there is a boat launch with a large parking area.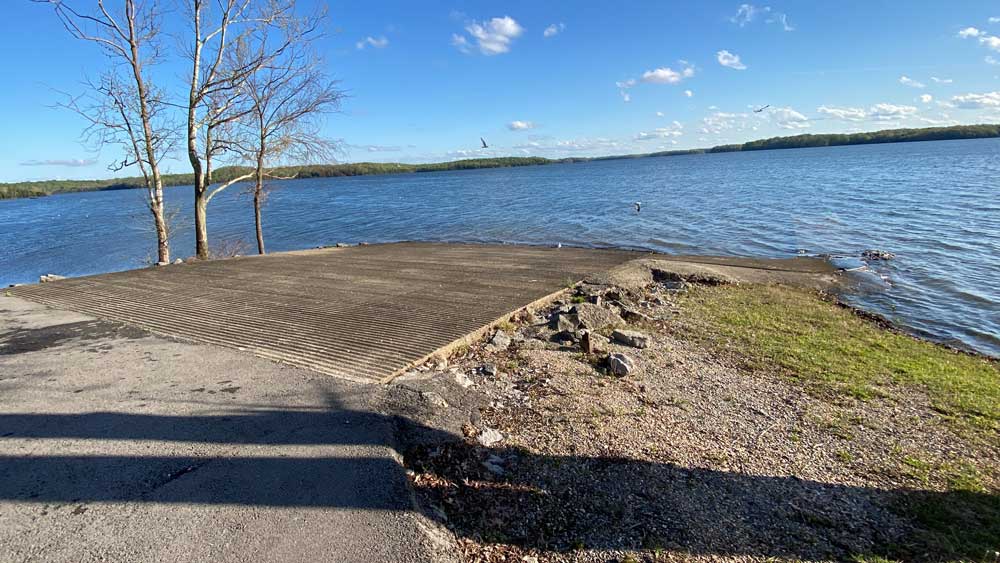 Seven Points Campsites
Seven Points campground has 60 campsites in one campground loop. Some sites are directly on the lake and others have amazing lake views. Sites not on the lake are generally shaded.
Most sites are fairly level. They have 50 amp power and water. Only a few are on a hill or are otherwise unlevel. Be sure to do some research before booking.
Sites include a picnic table and a firepit. Note that firewood is not sold in the campground. There is a person about a mile up the road from the campground who sells wood. You can get 35 sticks for $20. The phone number is on a firewood trailer near the road.
There is one bath house and a smaller bathroom.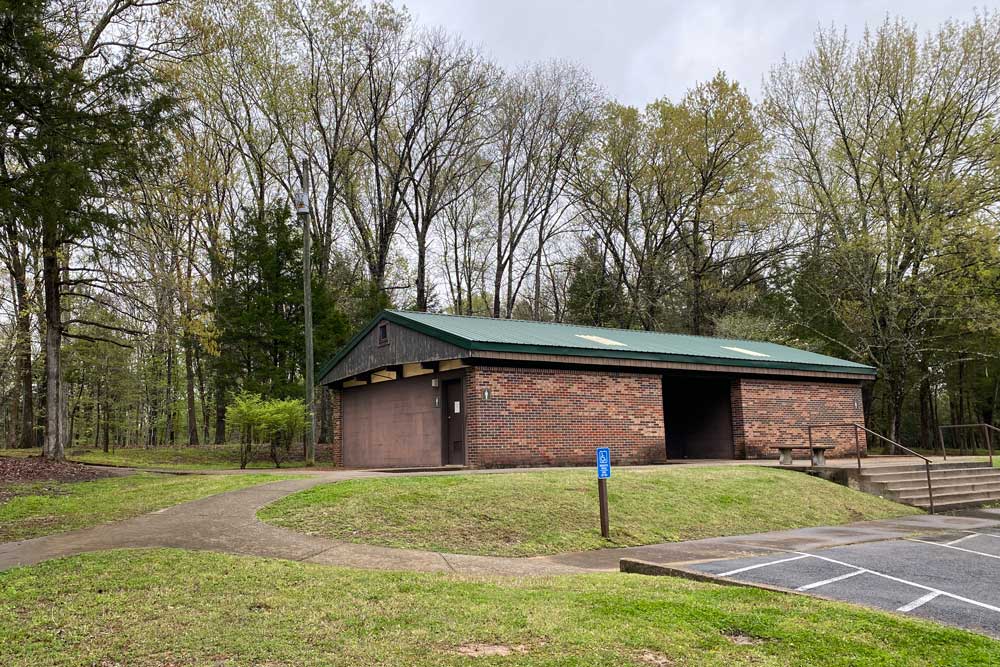 The bathroom facilities seemed basic but clean.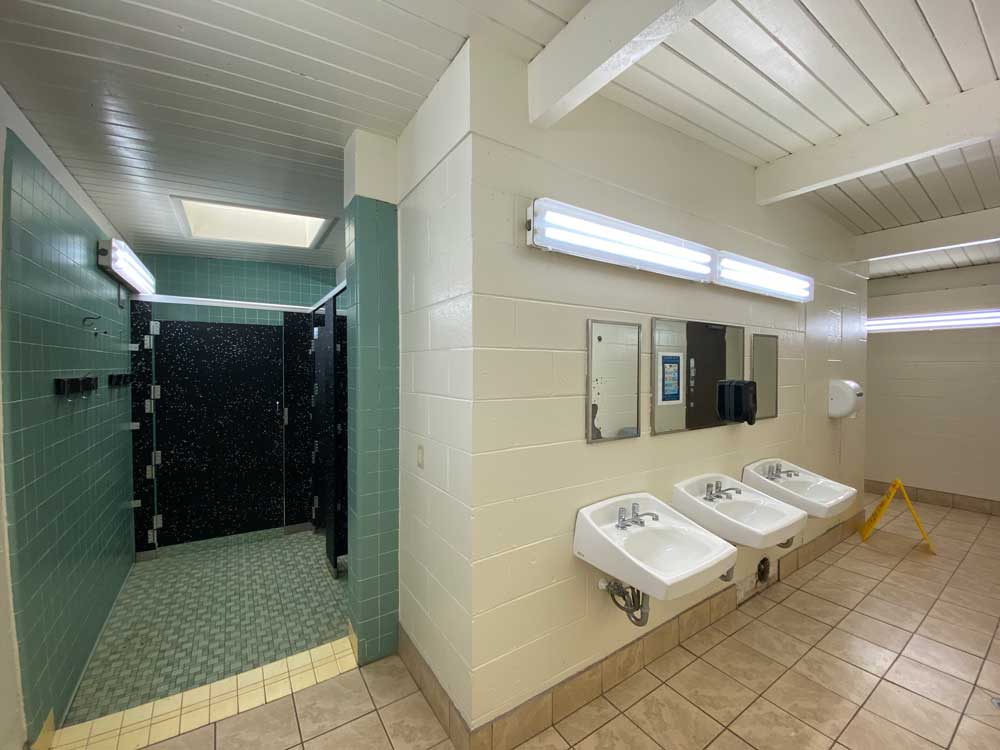 Showers are available in the bathhouse. Note that hooks to hang clothes are outside the shower stall.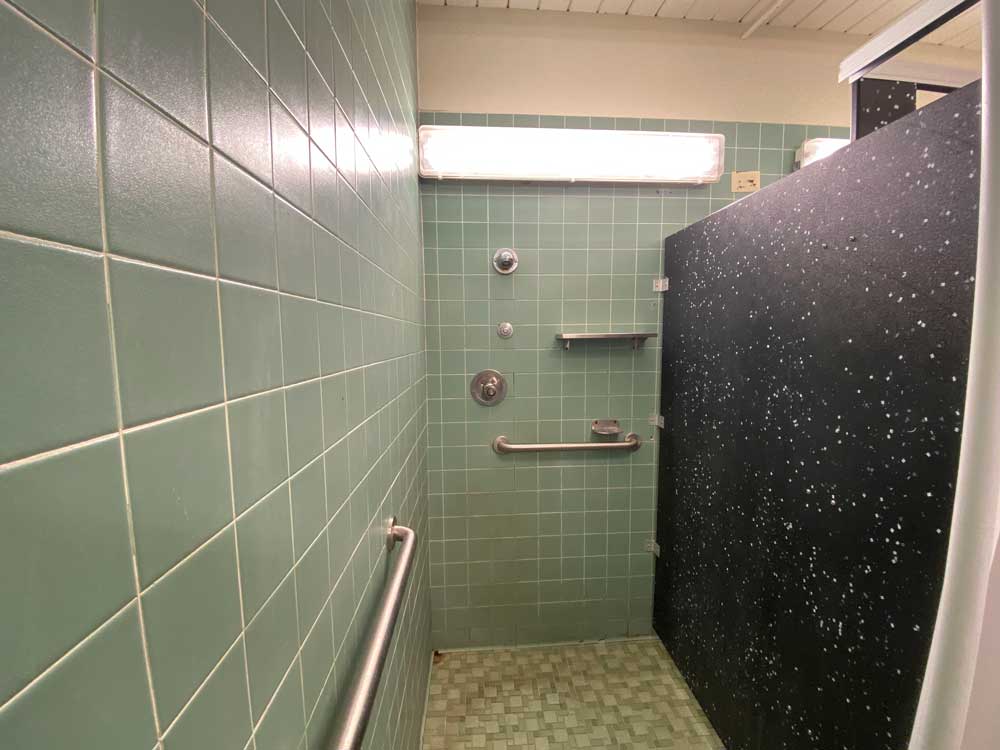 The campground has a playground located lakeside, near the beach area.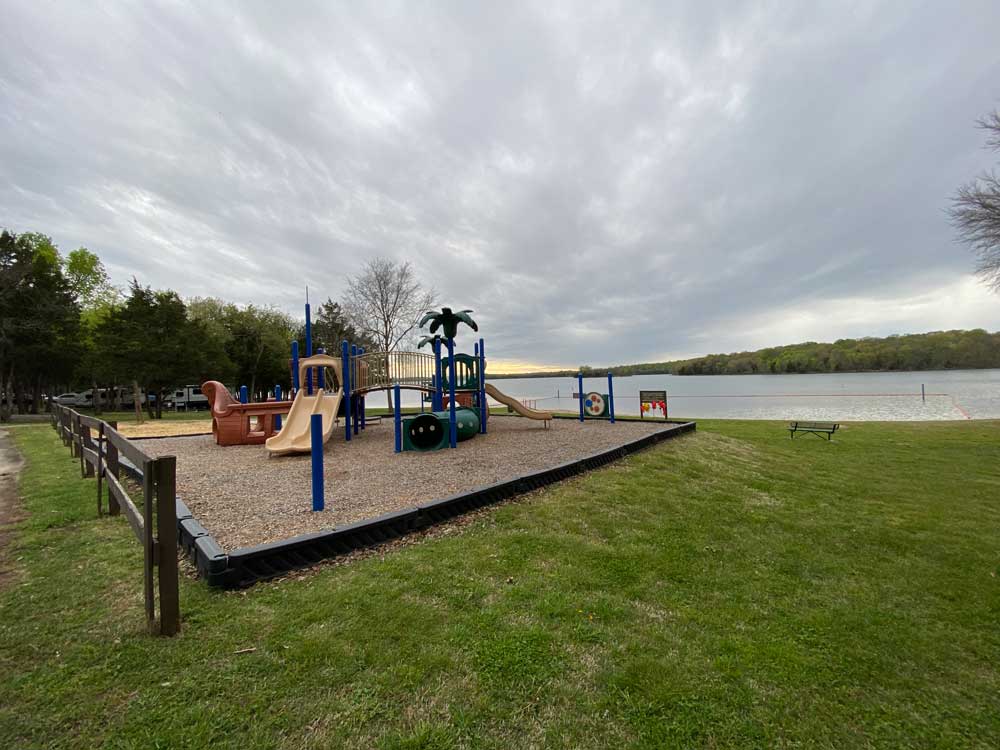 A laundry facility is always a good thing to have at a campground. The laundry at Seven Points might be the most basic one we have encountered. There is one washer and dryer located in an alcove on the back of the bathhouse.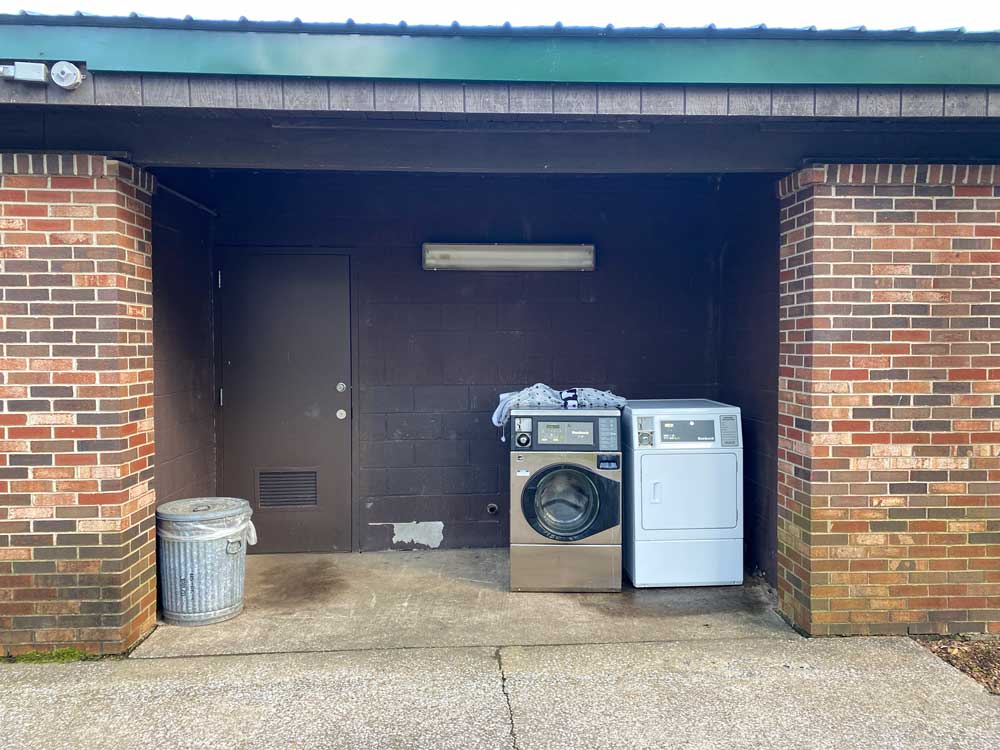 Sample Seven Points Campsites
The campground has some very nice sites, many on the water. Sites are generally pretty level. Most have a good amount of space between them. While the sites are generally very nice, a few might benefit from some maintenance.
Here are a few sample campsites to give you a sense of what is available. I'll also put up a walkthrough so you can get a good sense of the sites in our YouTube Seven Points campground review.
Odd numbered sites between 11-41 are waterfront. Even sites from 16-41 have water views. Sites 36, 38, 40 & 42 have nice water views partially obstructed by the boat parking area. Site 22 might be the most challenging site for a larger camper but seemed OK for smaller campers like pop-ups. There is a trail to the small bathroom that starts across from site 31.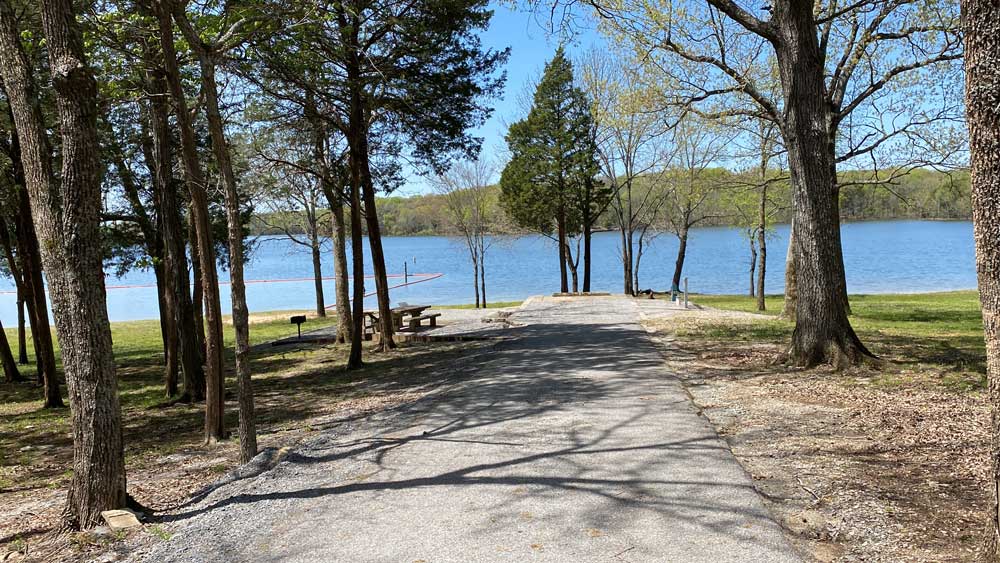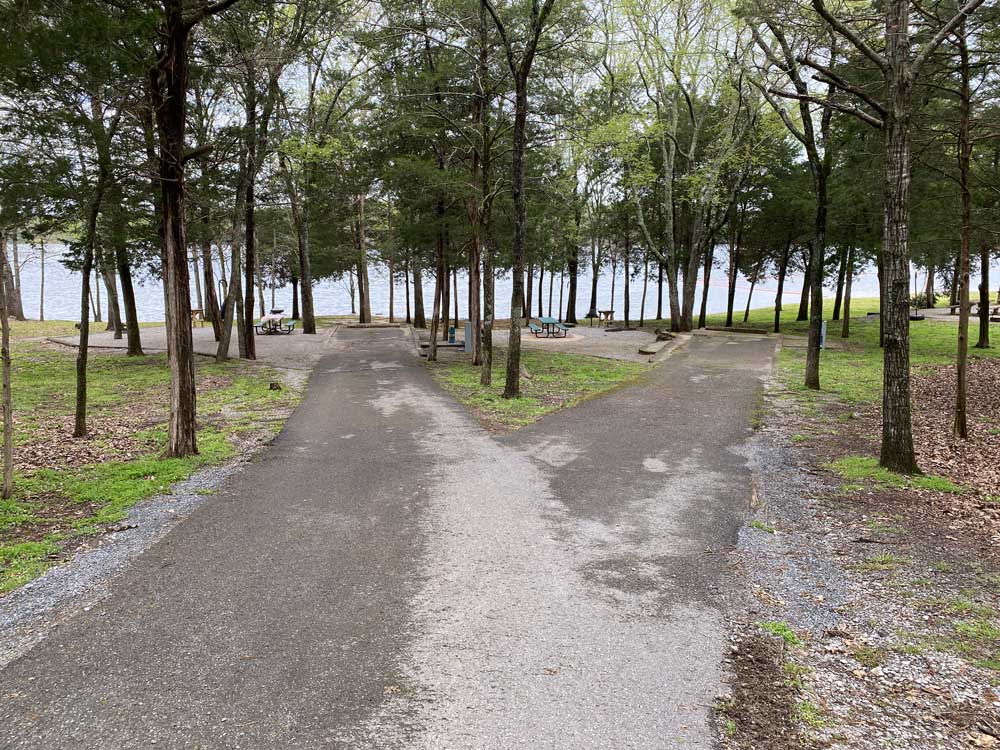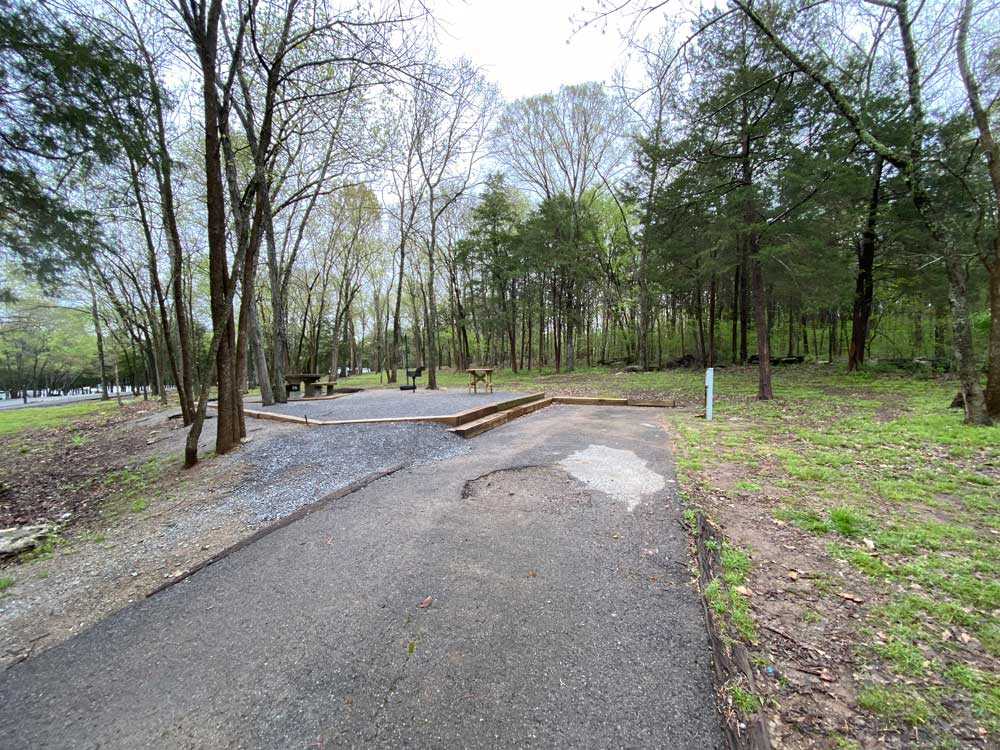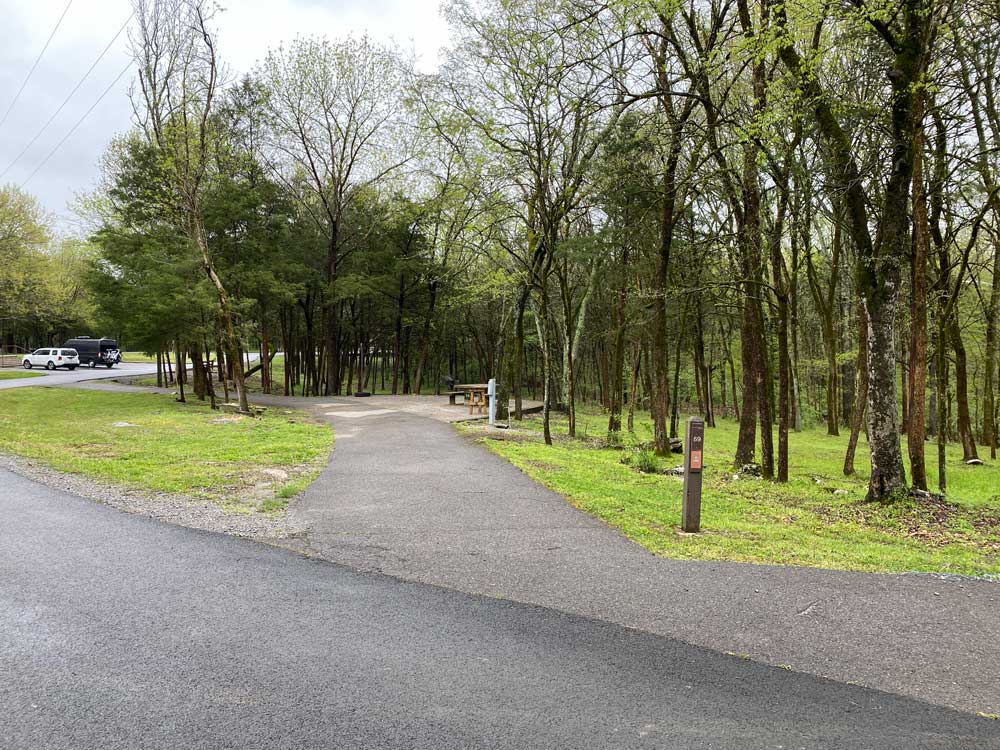 Hookups include 50 amp electric and water.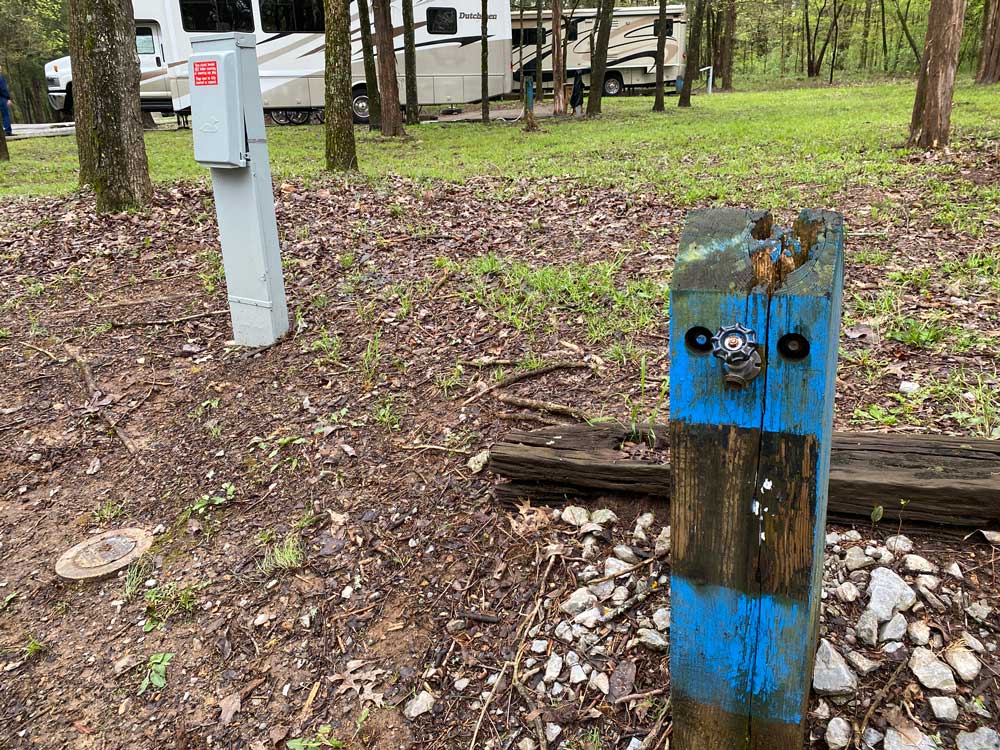 While the campsites at Seven Points are not full hookup sites, there is a dump station available. If you are in a big rig, you'll just need to take the turn a bit wide. One nice thing is that they provide a trash can at the dump station. It's helpful to be able to dispose of your gloves after dumping. Wish more campgrounds had that.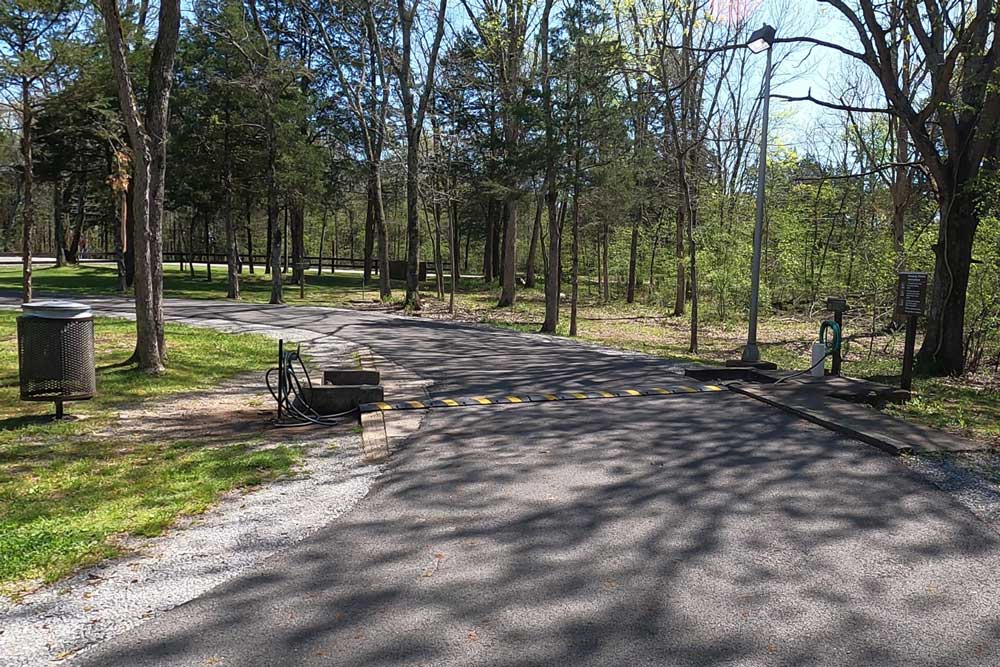 Seven Points Campground Other Information
While there is no campground provided Wi-Fi, we were able to get a good cell signal with Verizon. We tried over-the-air TV and were able to get over 80 channels with a clear picture.
While the campground is generally quiet, you may hear airplane noise from the nearby Nashville airport. We also heard quite a bit of gunfire, possibly from a shooting range or nearby resident.
Visiting Seven Points Campground With Dogs
Like most campgrounds, Seven Points is pretty dog friendly. Dogs are not permitted on the swim beach. However, if you get a lakefront site, your dog might enjoy splashing in the water.
Seven Points Campground Rates
This campground is a great value. Camping is only $30 per night. If you are a seniors, look for a discount.
Reservations for the Seven Points Campground can be made at Recreation.gov or by calling 1-877-444-6777.
Seven Points Campground Directions
Seven Points Campground is located at 1810 Stewards Ferry Pike, Hermitage, TN 37076.
The campground web site says to follow these directions "From downtown Nashville, TN, take I-40 east for 7 miles and to exit 221B. Turn right onto Old Hickory Boulevard, then left on Bell Road, right on New Hope Road and left on Stewarts Ferry Pike. Follow the signs to the campground."
However, if you are coming from the east, your GPS might direct you to exit at 226 instead of 221. If you are driving an RV, don't follow the GPS. If you exit at 226, you'll find a nice area with lot's of stores. However, the road from that area to the campground is a bit narrow and winding.
Attractions Near Seven Points Campground
Seven Points is located near Nashville, TN. There is a lot to do in the area; The Grand Old Opry, Broadway Street, the Parthenon, President Jackson's home – the Hermitage, and the Belle Meade historic site. Here are a few of our suggestions.
You could go for some Hattie B's Hot Chicken. It really is hot, so consider going for the mild unless you really like spicy food.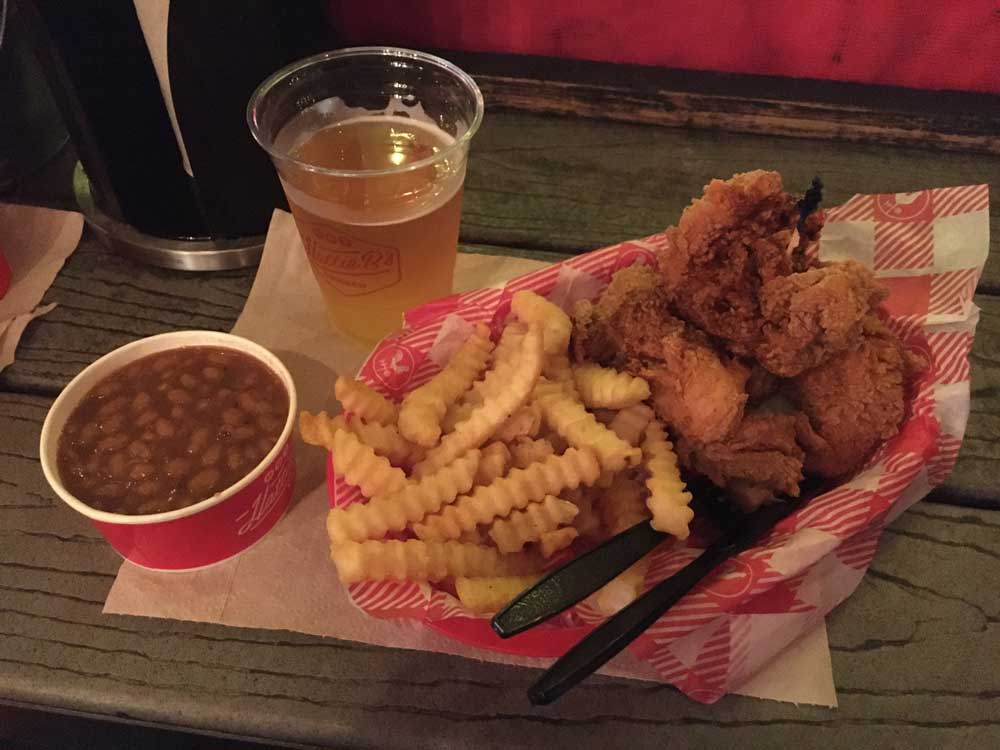 For something a bit different, check out the Gallery of Iconic Guitars at Belmont University.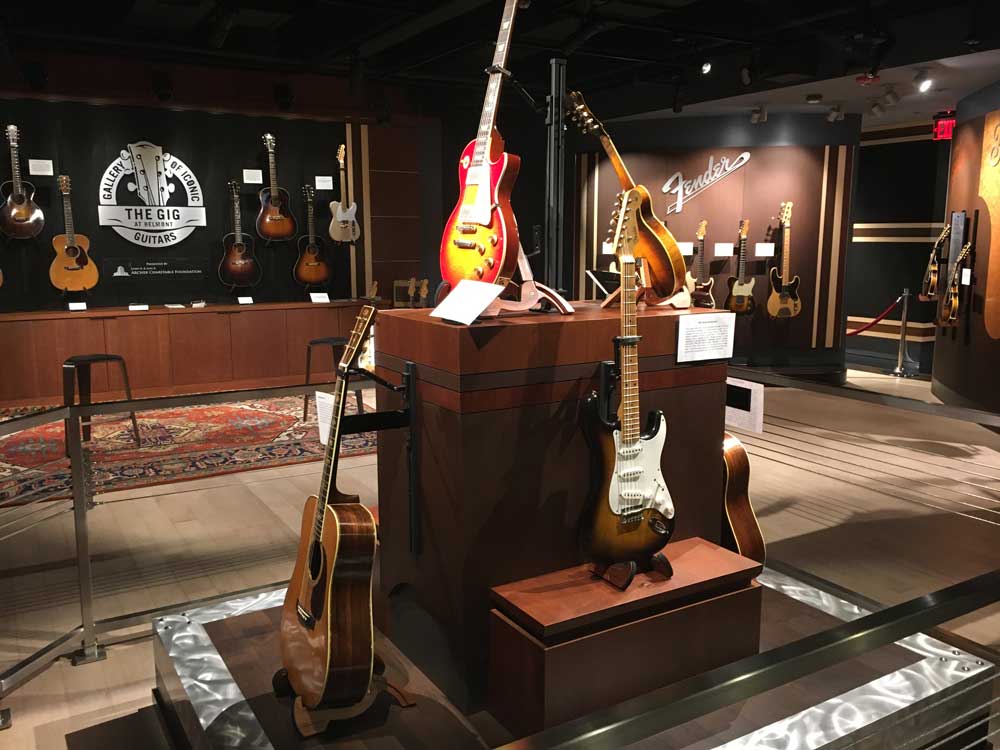 Long Hunter State Park
There are no hiking or biking trails at Seven Points. If you are looking for a good hike, check out nearby Long Hunter State Park. It's about a 15 minute drive and there is no admission fee. Long Hunter State Park is also located on J Percy Priest lake so you may have some good lake views on your hike.
Try the Volunteer Day Loop Trail. It was a great medium difficulty hiking trail.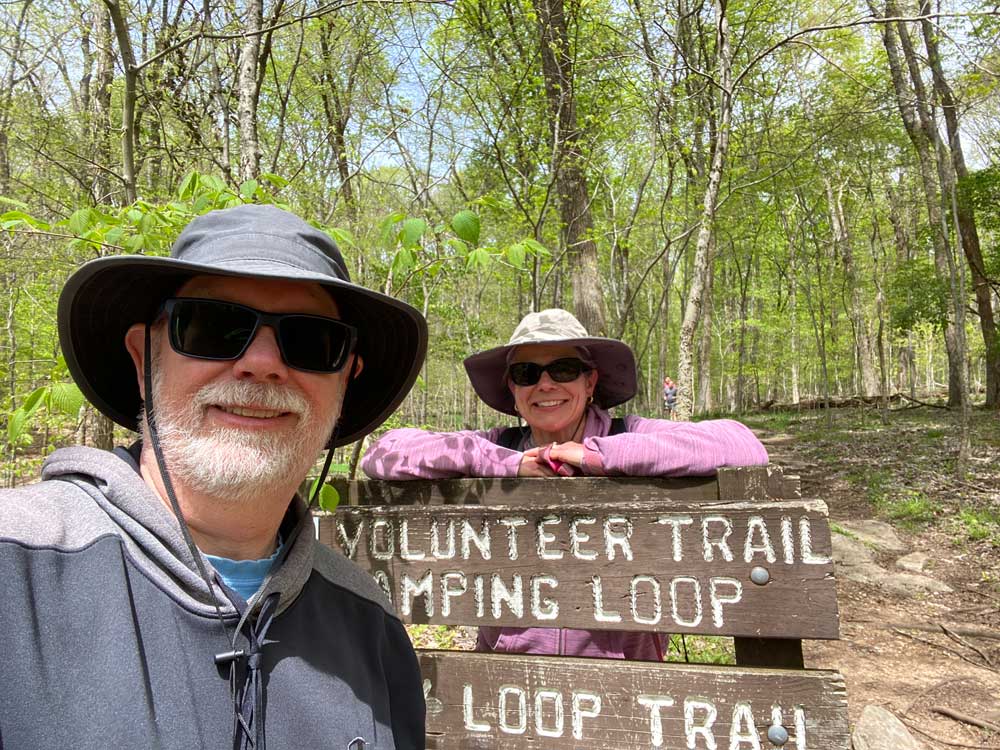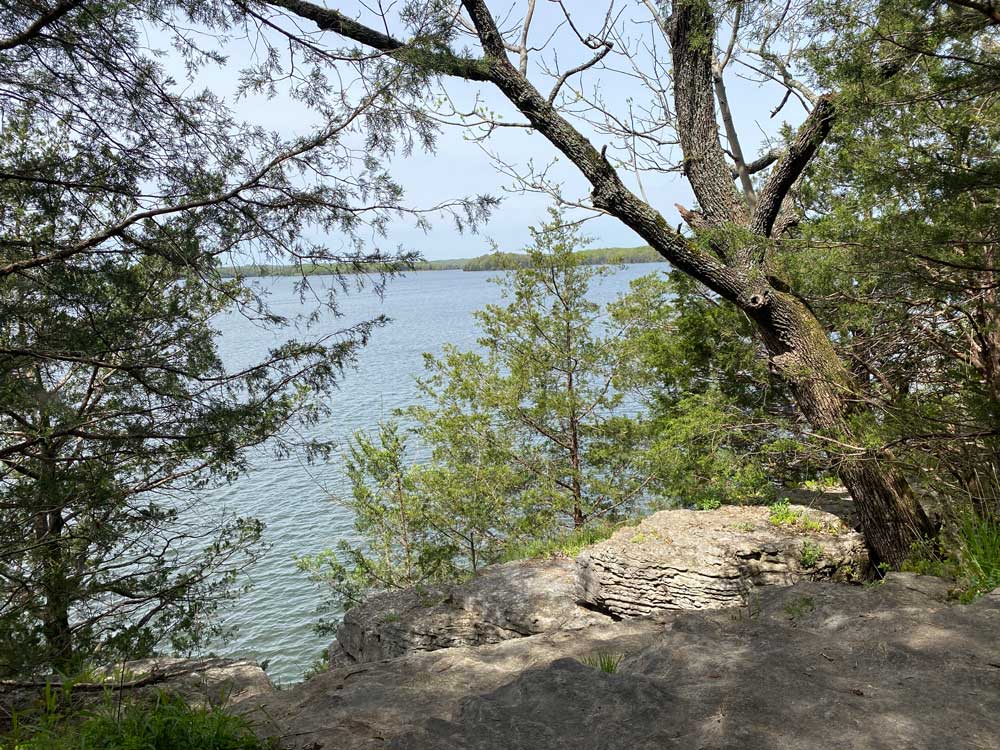 Nelson Greenbrier Distillery
The Nelson Greenbrier Distillery is located in downtown Nashville. It has an interesting story of having closed down for prohibition and then being rediscovered and restarted by the Nelson family. You can take a tour or just do a tasting.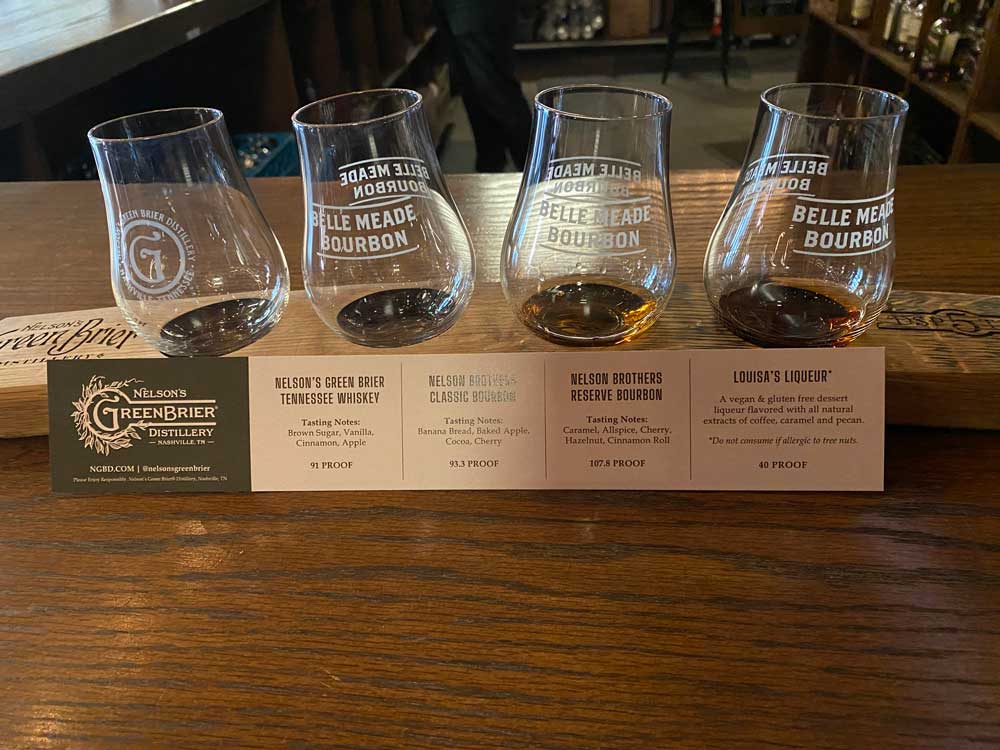 If you want to learn more about the area, check out our YouTube video RV Road Trip; Kentucky & Tennessee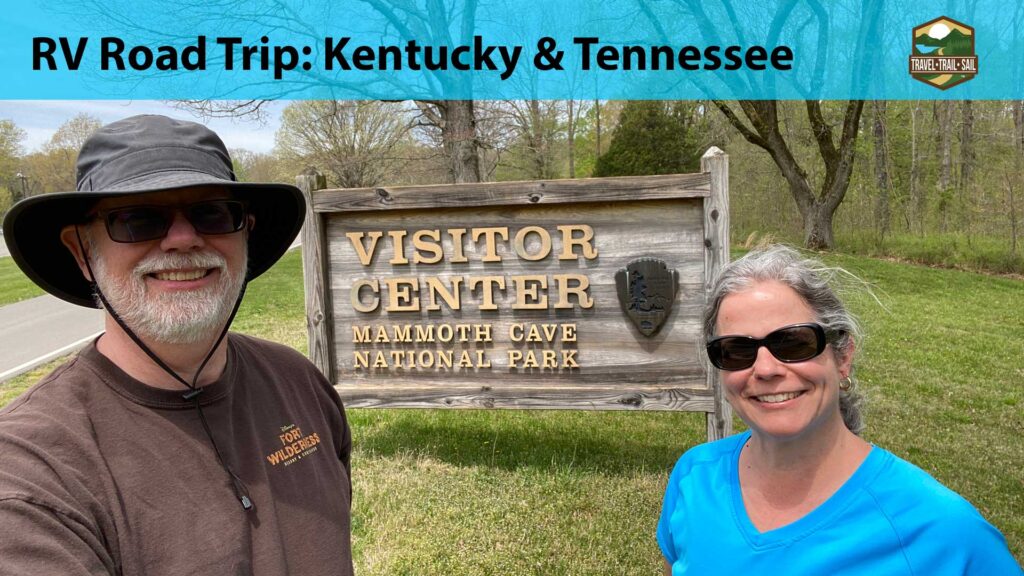 Leave a Comment
I hope you found this review of Seven Points Campground to be helpful. Where do you like to stay when you visit Nashville? Leave a comment to share your recommendation. Thanks.
Copyright 2022 Travel Trail Sail. All Rights Reserved.