Missing the RV Entrepreneur Summit 2021
The RV Entrepreneur Summit is a fantastic gathering of business owners who RV. Unfortunately, this year, I am unable to attend.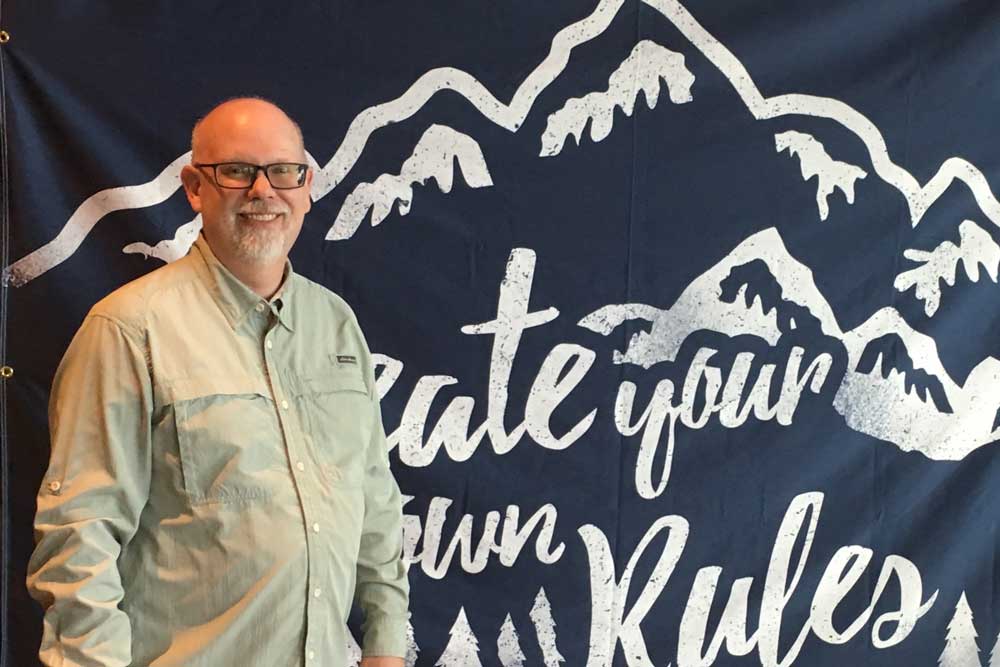 What is the RV Entrepreneur Summit
The RV Entrepreneur Summit is a gathering of RV-based entrepreneurs. That is, people who run businesses while RVing. It's run by Heath and Alyssa Padgett. You might know them from the RV Entrepreneur Podcast.
This gathering is a great place to learn new skills and make new friends. I attended the 2019 RVE that was at Lake Guntersville State Park in Alabama. I learned an amazing amount from the presenters and also from the people I met. Some of the presentations in 2019 included using Pinterest for business from Bryanna Royal of Crazy Family Adventure, what it is like to purchase a business rather than starting one from Eric and Tammy Johnson at TechnoRV, and the how to find your niche from Amy Burkert at Go Pet Friendly.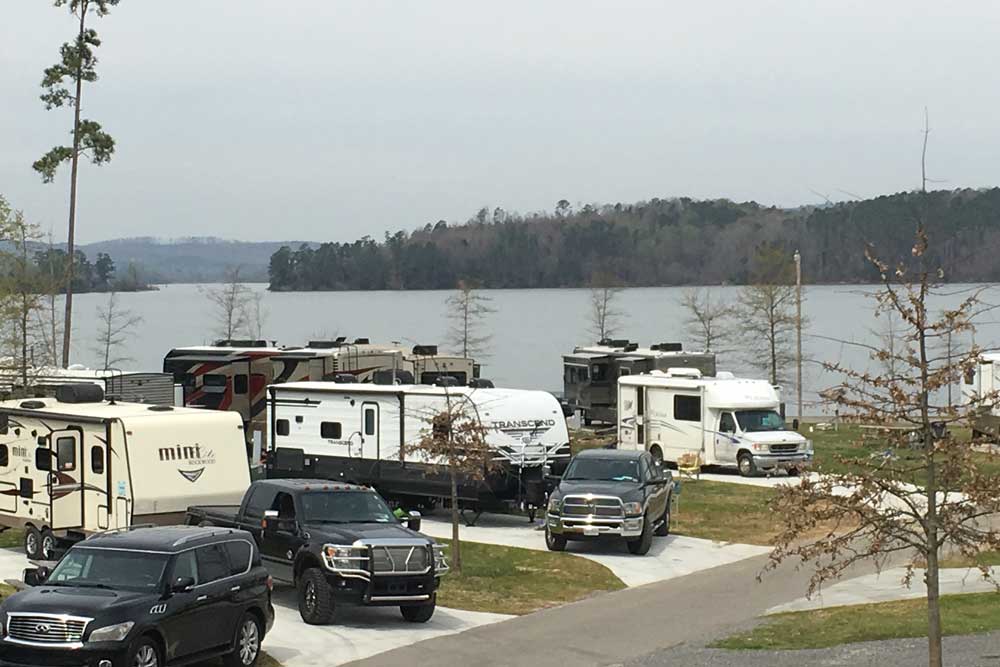 More importantly, I met some great people. The conversations at potluck meals and around the campfire were fantastic. At the RVE Summit, I learned about beer tasting from April & Ken of Living a Stout Life, chatted about RV tailgating with Kimberly from RV Tailgate Life, enjoyed a campfire with Debra & Barry who now have the Virtual Campground, and talked about being an RV sometimer with Denise & Kory of Does Size Matter.
In 2020, the in-person summit at Lake Guntersville was cancelled. Heath & Alyssa did an amazing job of pivoting to a virtual summit. I attended and learned a lot. While I missed the in-person connections, I completely understood the need to go virtual. All things considered, the 2020 virtual summit was a great success.
Where is the RV Entrepreneur Summit 2021
Heath and Alyssa announced earlier this year that they have purchased land are building a campground. While the campground won't be ready until next year, they are hosting RVE as a boondocking event at their future campground in Montrose, CO. It will be September 9-12. Tickets are on sale at RV Entrepreneur Summit 2021
This event is limited in size. Tickets are on sale now. However, based on past summits, this year's event will likely sell out. If you are thinking of going, you'll want to get your tickets ASAP.
Why Not Go
I'd love to be at the 2021 RVE Summit. However, I have a full time position in addition to running Travel Trail Sail. This year, I have a project set to go live in October. Unfortunately, that means I won't have the opportunity to be in Colorado during the event. However, if Heath & Alyssa do this event in the future, I'll be there.
While I won't be at the summit, I can't wait for their campground to open. I am looking forward to staying there. It looks like an amazing location. And, it is only a few miles from Black Canyon of the Gunnison National Park, a place that is definitely on my bucket list to visit.
Thanks to the Community
Thanks to the RV Entrepreneur Community. I've learned a lot from other bloggers and small business owners. I appreciate this community and look forward to meeting you in a campground soon.
If you have a story to tell about the RV Entrepreneur Summit or another RV event you loved, leave a comment. We'd love to hear about it.
Copyright 2021 Travel Trail Sail. All Rights Reseved.