Busch Gardens Williamsburg Howl-O-Scream
If you like Halloween, Busch Gardens Williamsburg Howl-O-Scream is a must do Halloween themed event running September 9-October 31, 2022.
Originally posted 2019. Updated 2022.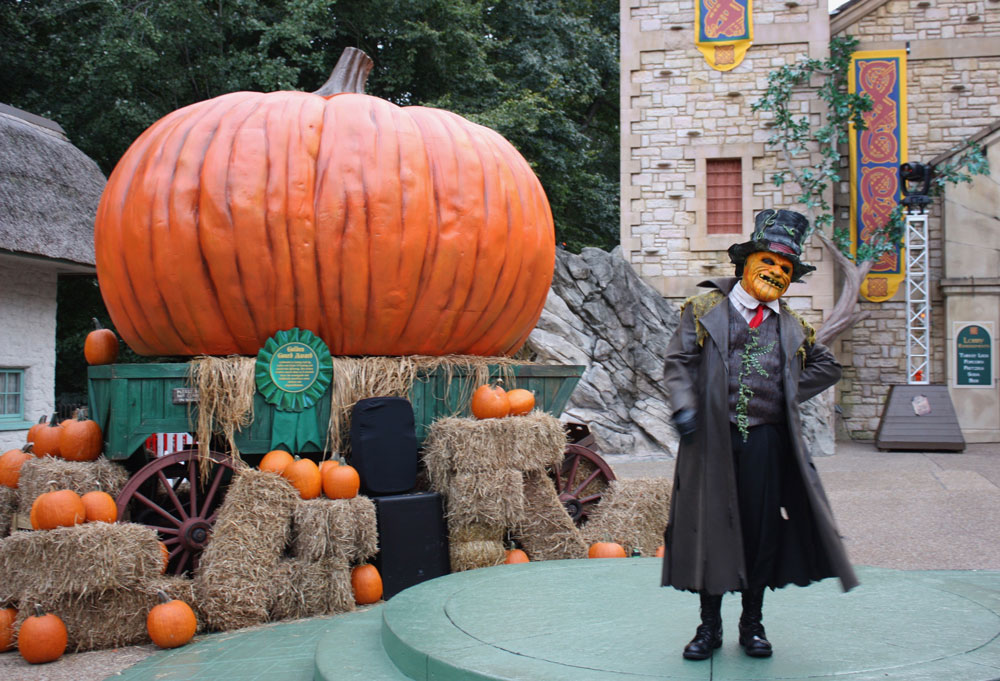 It's Busch Gardens Williamsburg and the landscape is still beautiful. But now its scarier. Some of the regular entertainment like Pet Shenanigans and Howl to Coexist continue during the day. Entertainment geared toward younger visitors ends at 5:00. After that, can expect the crowd to begin growing. After 6:00, the park becomes scarier and entertainment transitions to the Halloween theme. Parents are advised that the park during Howl-O-Scream may be too scary for some.
Howl-O-Scream 2022 YouTube Video
Check out our visit to Howl-O-Scream on YouTube.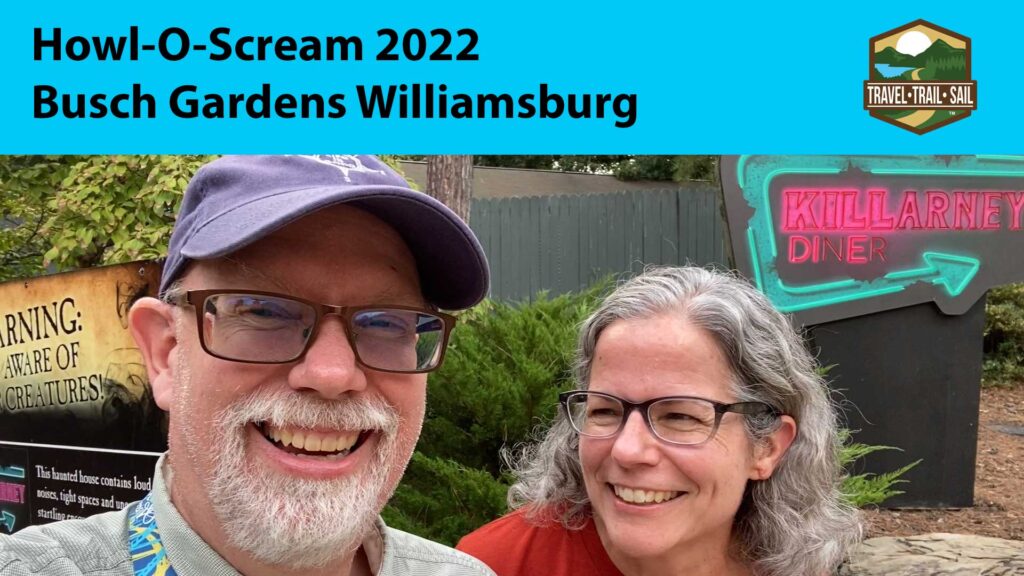 More Views of Busch Gardens Williamsburg Howl-O-Scream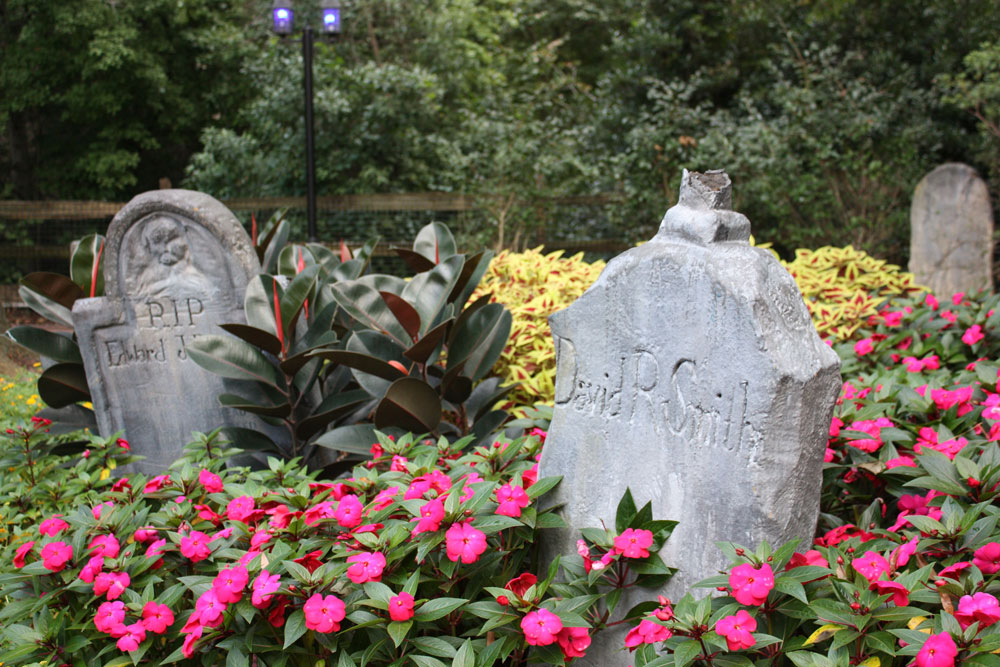 Through a combination of decorations and lighting, the park transforms to fit the Halloween theme.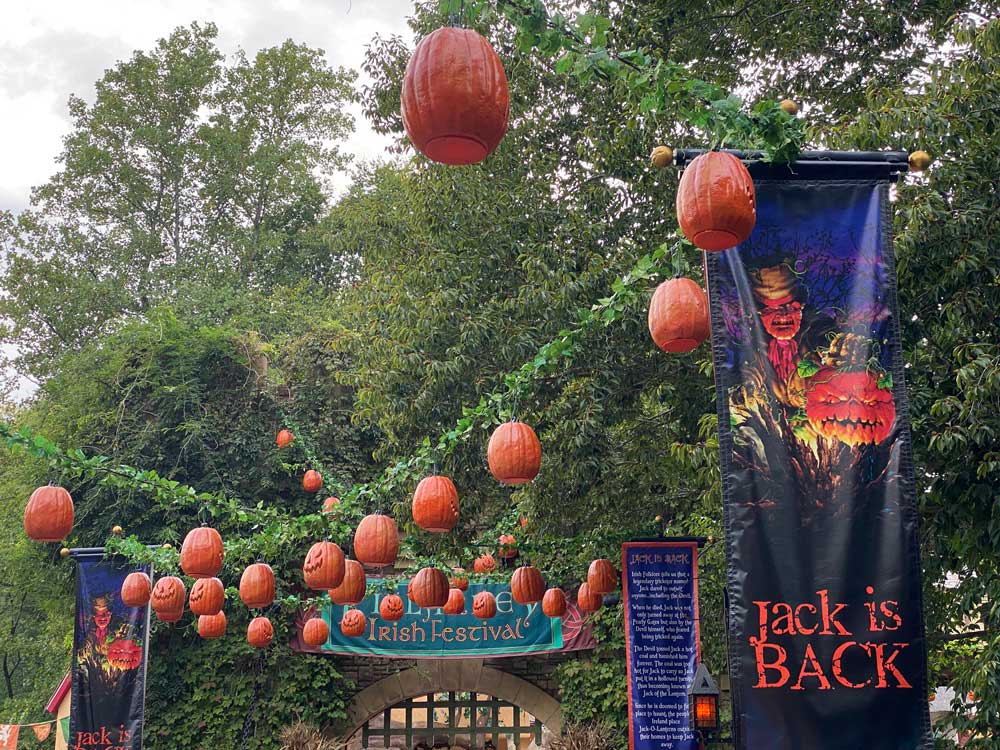 Buildings get the Halloween tough through a combination of decorations, lighting, and some video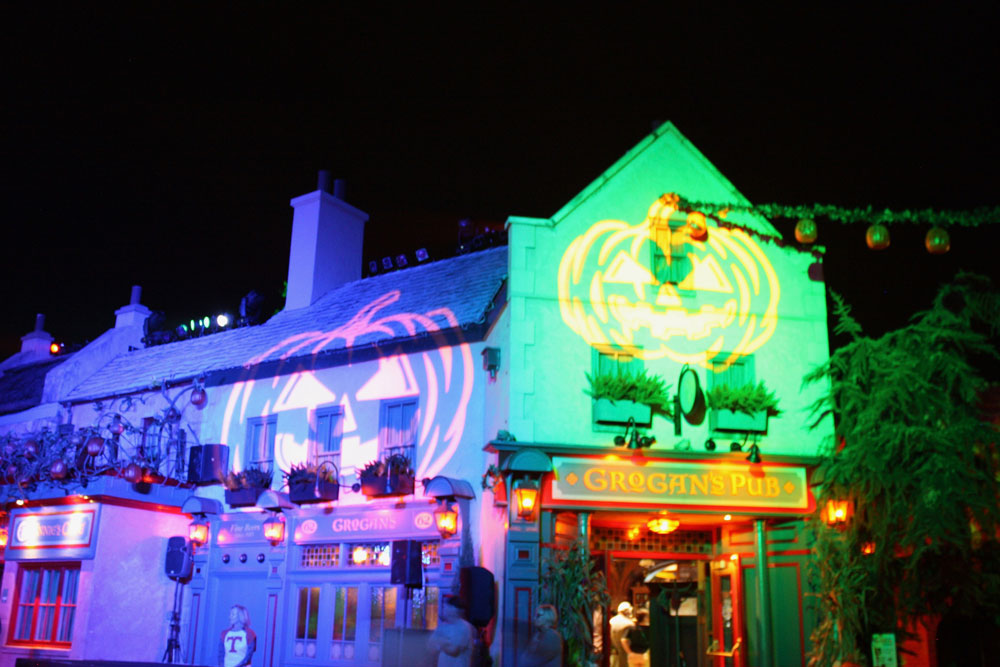 Other parts of the park get the full Halloween treatment, too. Here is a view from Germany.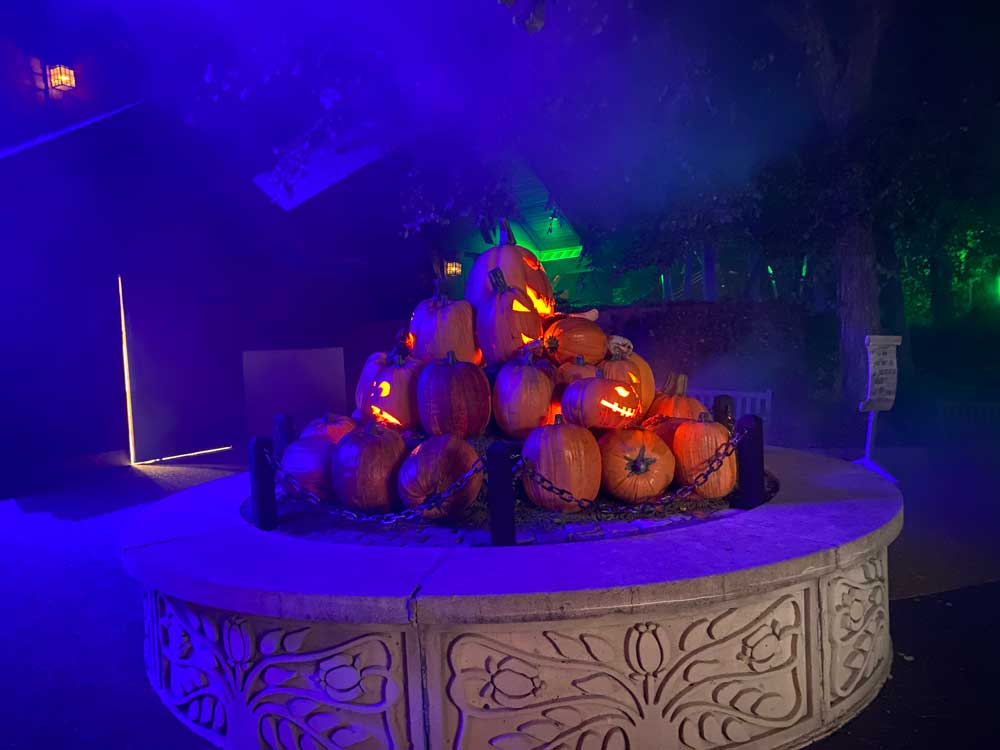 Howl-O-Scream Haunted Houses
Busch Gardens Williamsburg Howl-O-Scream offers five haunted houses. These are indoor and outdoor mazes that are sure to scare you. Each has a themed story to tell. Special effects include strobe lights & fog machines. And, don't forget the scarers who are looking forward to surprise you.
Each year, Busch Gardens Williamsburg updates several of their haunted houses and haunted mazes. There are two new ones for 2022 including the Killarney Diner.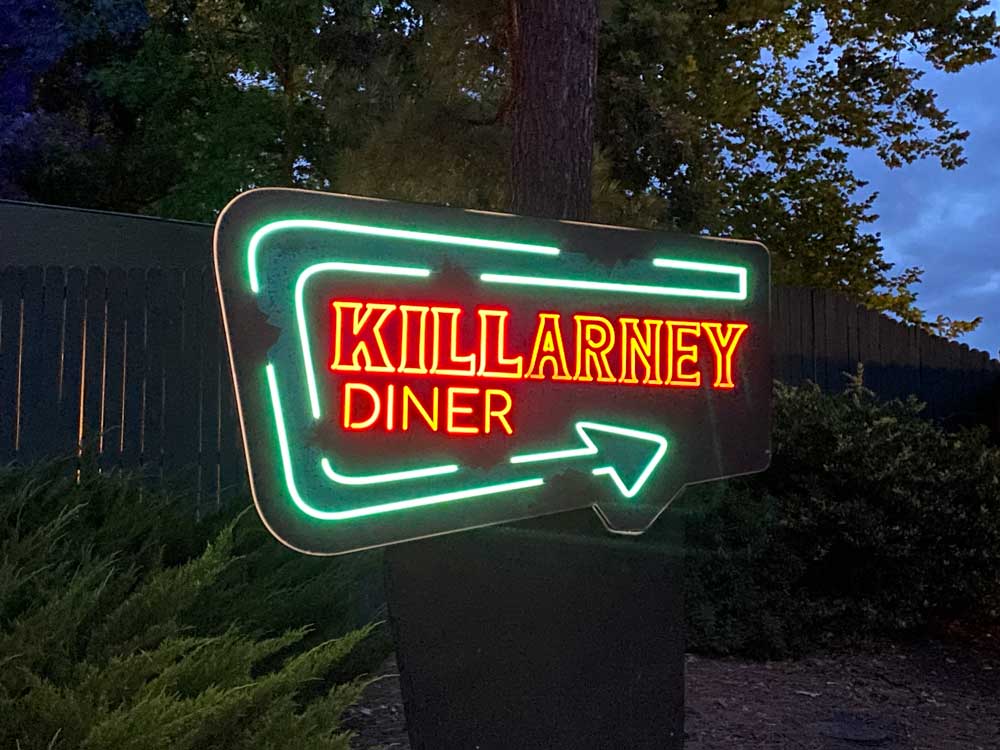 One thing that I missed from prior years was a haunted house scariness rating. Houses may range from mildly scary to very intense. In years past, Busch Gardens provided a 'Jack-O-Lantern' rating from 1-5 to help guide guests to selecting the right house for them. It may be that they are all 5 pumpkin, or intense, haunted houses now.
Howl-O-Scream Scare Zones
There are surprises lurking around every corner. Each of Busch Gardens Williamsburg's European themed areas gets an appropriately themed scare zone. Costumed performers engage with guests in short encounters that may startle you.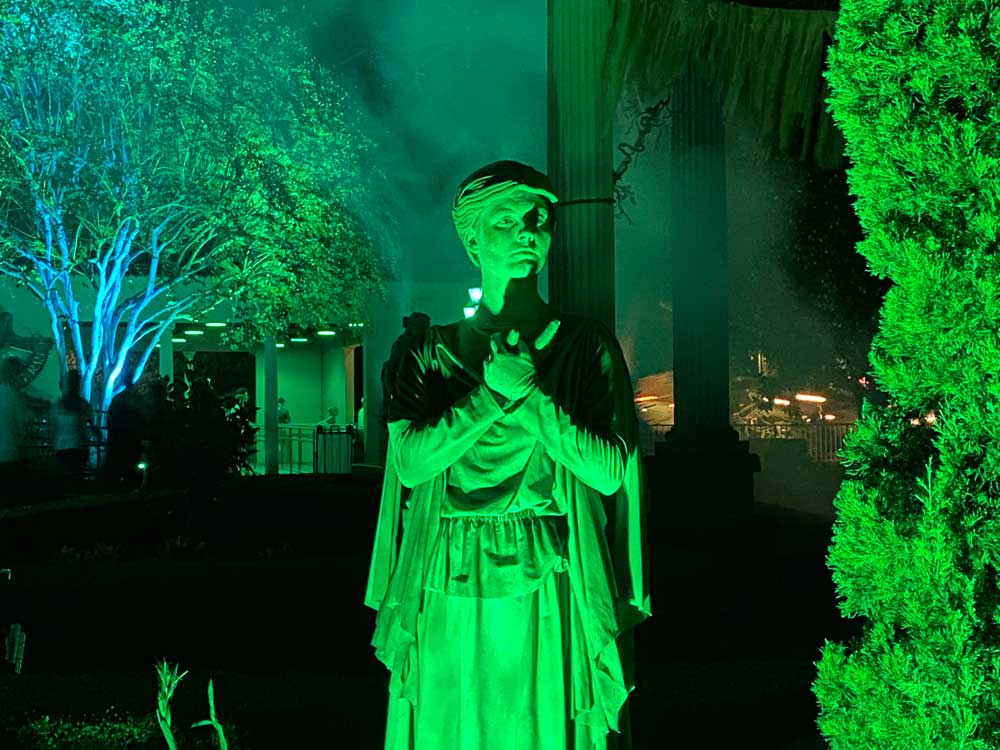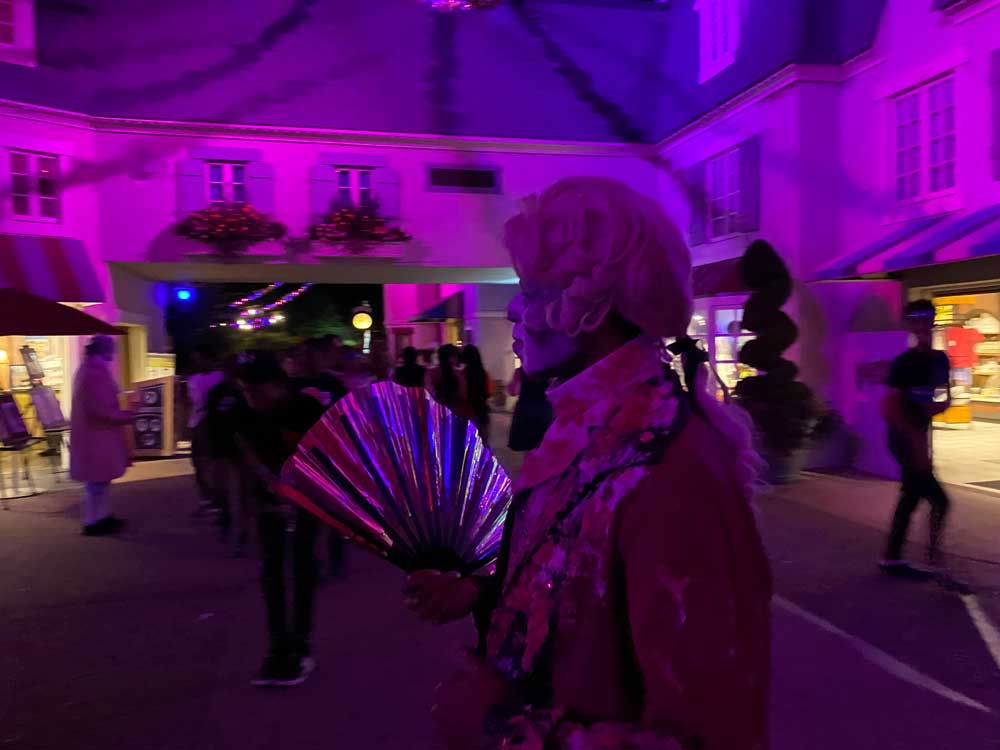 Howl-O-Scream Shows and Entertainment
During Howl-O-Scream, Busch Gardens Williamsburg produces several shows with music and dancing. You might choose to see the Monster Stomp in the Globe Theater, Phantoms of the Festhaus, or the Skeletones.
Jack is Back is a crowd-pleasing street performance in the Ireland section of the park.
Howl-O-Scream Special Food & Beverages
Several specialty beverages are offered during Howl-O-Scream. Two interesting offerings in 2022 are the Blood Bag rum punch or the rum & gelatin Syringe. There are several pop-up bars available throughout the park. Of course many of the usual great selection of food, beer, and other beverages is still available.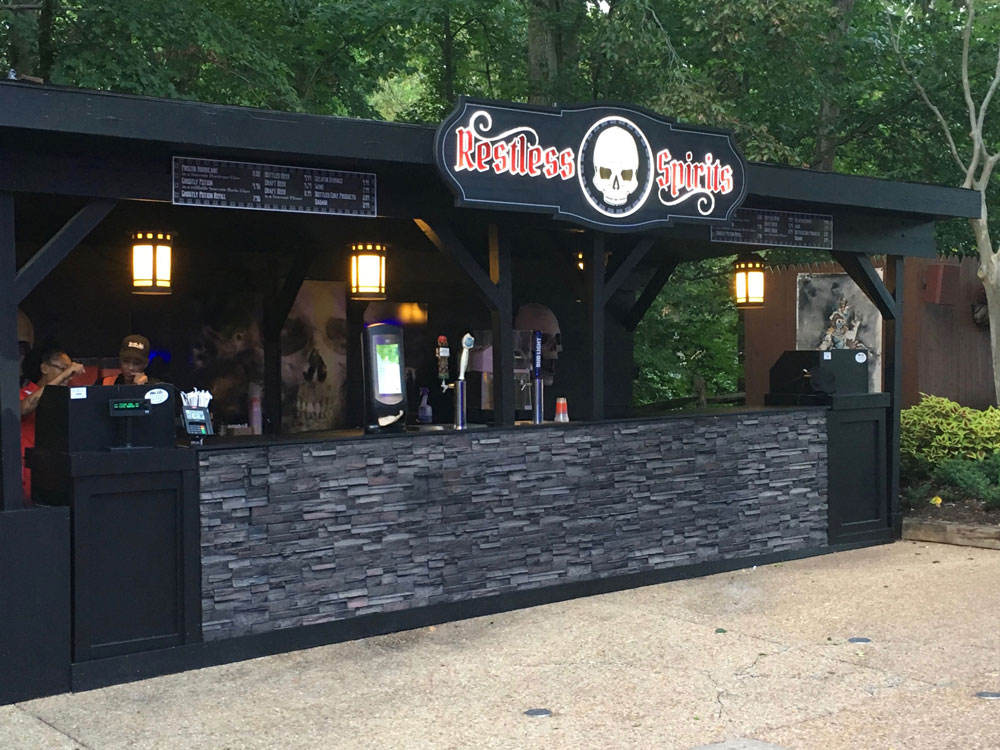 Cool Halloween Merchandise at Howl-O-Scream
Be sure to check out the shops at Busch Gardens Williamsburg. During Howl-O-Scream, they update the merchandise to include some interesting Halloween items.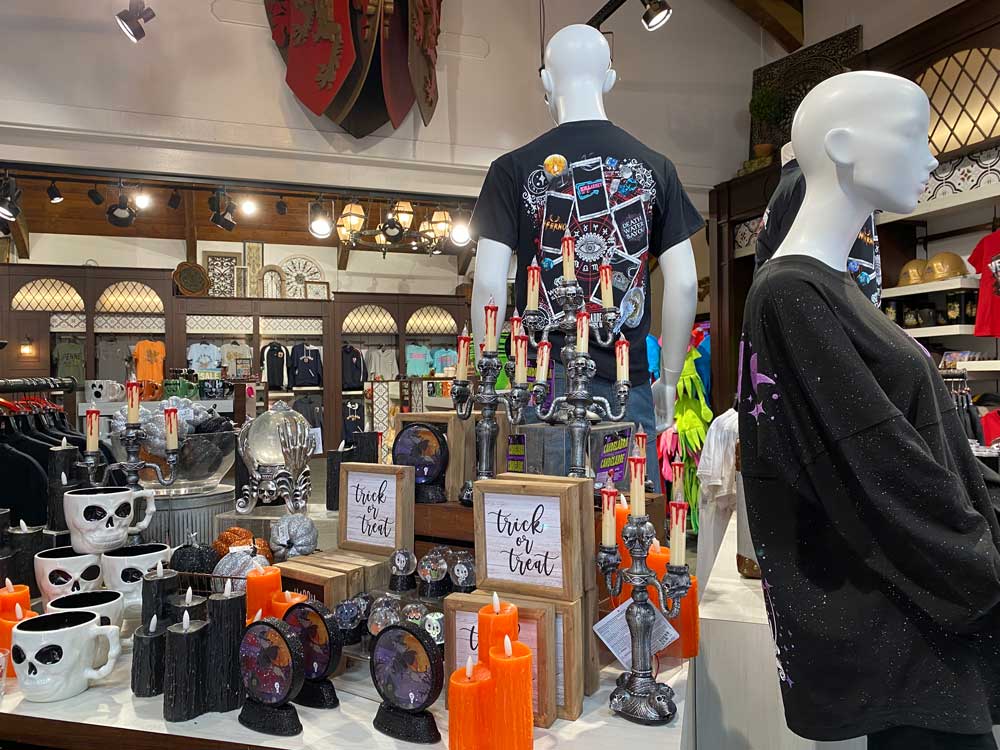 A variety of collectable pins is available including a number of Howl-O-Scream themed pins.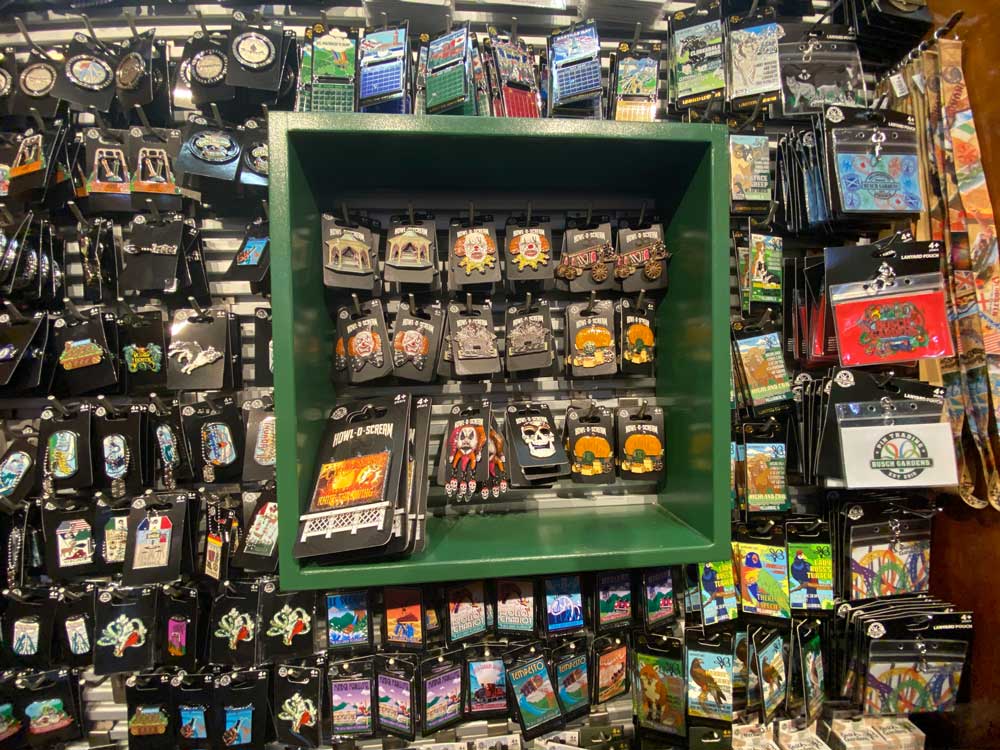 Busch Gardens Williamsburg Games
During Halloween, the game prizes include some fun Halloween stuffies. Will you try your luck to win one?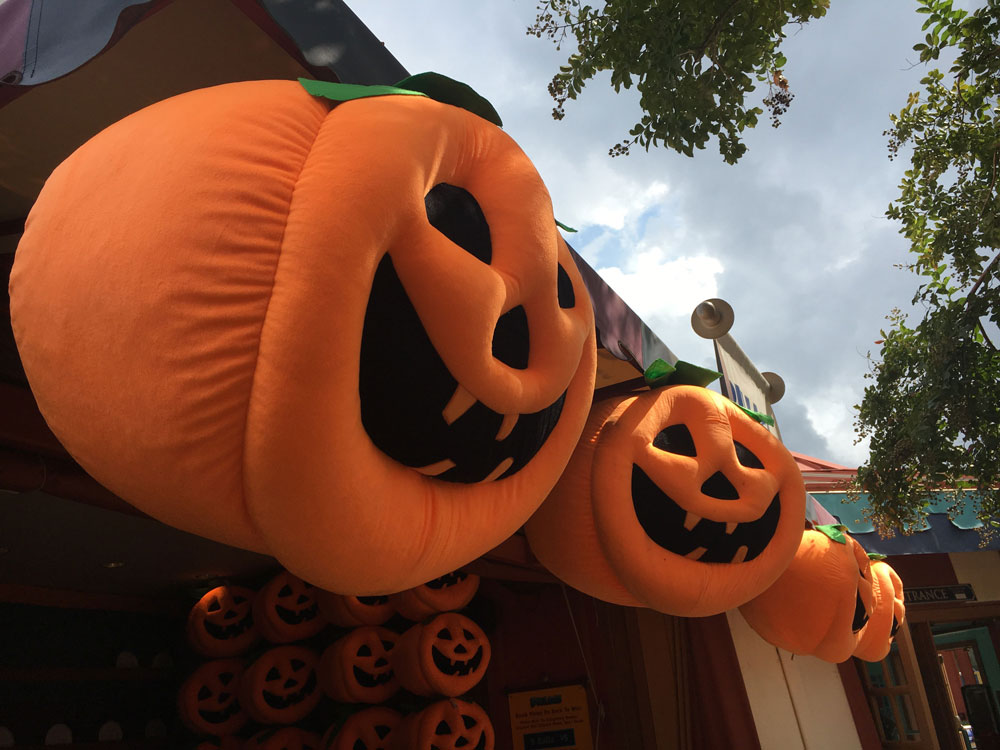 Howl-O-Scream Guest Conduct Policies
As we entered Busch Gardens, we received a special notice of guest conduct policies. These are some things you will want to be aware of when planning your visit.
Backpacks are not allowed. You can have a small purse, fanny pack, or wristlet. Note that accommodations can be made for medical care items.
Guests cannot leave and re-enter the park after 8:00 pm.
Disruptive behavior will not be tolerated including fighting, gathering in groups that block pathways, line cutting, and harassing park staff or other guests.
Note that the Sesame area and all the rides for younger visitors closes early. Busch Gardens provides a warning that the event is not intended for children. Parental discretion is advised. Note that there is an event provided for families with younger children – The Count's Spooktacular runs Saturdays and Sundays September 24-October 30 from 10 am through 5 pm.
Howl-O-Scream Dates
Busch Gardens Williamsburg Howl-O-Scream runs Friday-Sunday September 9-October 31, 2022. A regular park ticket or annual pass will provide entry. A quick queue pass can be purchased as a way to get faster access to haunted houses and thrill rides.
Event details can be found on the Busch Gardens Williamsburg Howl-O-Scream Website. See our Busch Gardens Williamsburg Review for general travel planning info.
Copyright 2019 & 2022 Travel Trail Sail. All Rights Reserved.