Busch Gardens Williamsburg Food and Wine Festival
If you enjoy sampling international food, then you might enjoy the annual Busch Gardens Williamsburg Food and Wine Festival. This year, there are thirteen location-themed booths, each representing a country or state. You'll have the opportunity to try food from Jamaica, Hawaii, Cuba, the Philippines and more. The Busch Gardens Food and Wine Festival runs Friday May 17 – Sunday June 30, 2019.
Tapas, small portions of food representing the country or region, are sold at each of the booths. There is usually two or three entrees and a dessert available. You can also try beer, wine or a cocktail that pairs well with the food. This year, you can find 43 entrees and desserts, along with 35 wines, 33 craft beers, 30 cocktails and 11 specialty beverages. There are some great non-alcoholic beverage options, too.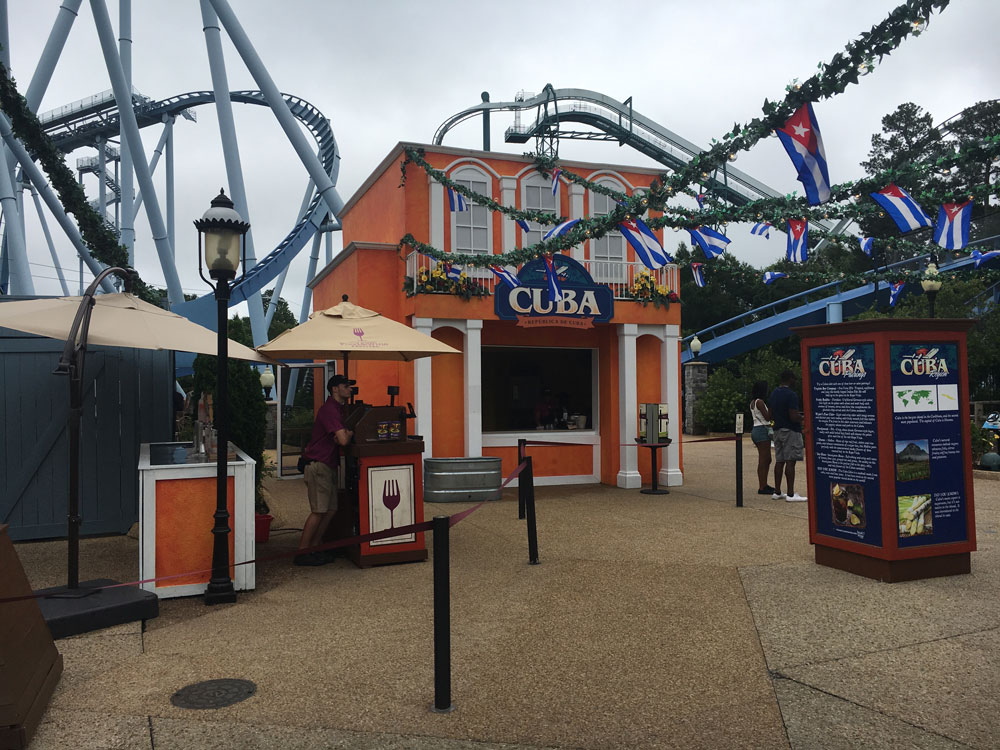 At the Hawaii booth, you can try Hawaiian Mac & Cheese, Huli Huli Chicken, Tuna Poke, and a Pineapple Coconut Mousse. Pair that with a tasty Kona Big Wave or one of the other beers, wines, and cocktails offered.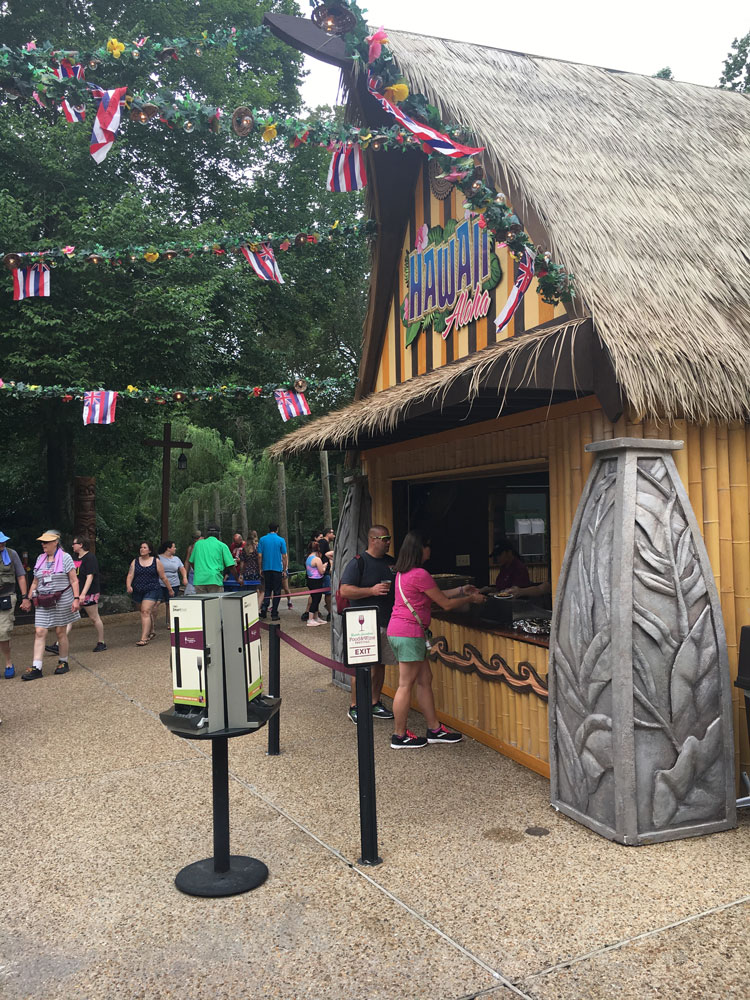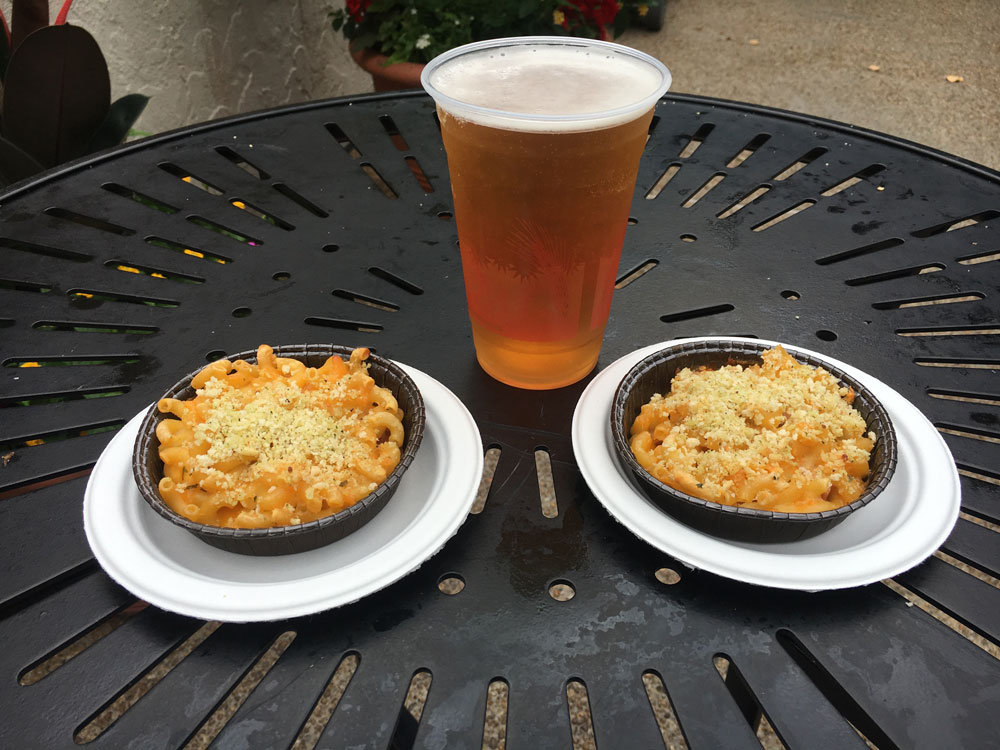 In Brazil, you could try Churrasco (grilled beef), Abacaxi (grilled pineapple), or Linguica (grilled Brazilian sausage). Pair one or more of those with a non-alcoholic Brazilian Lemonade and you have a tasty sample of Brazil. We had the pineapple. It doesn't look like much in the picture but it really is tasty.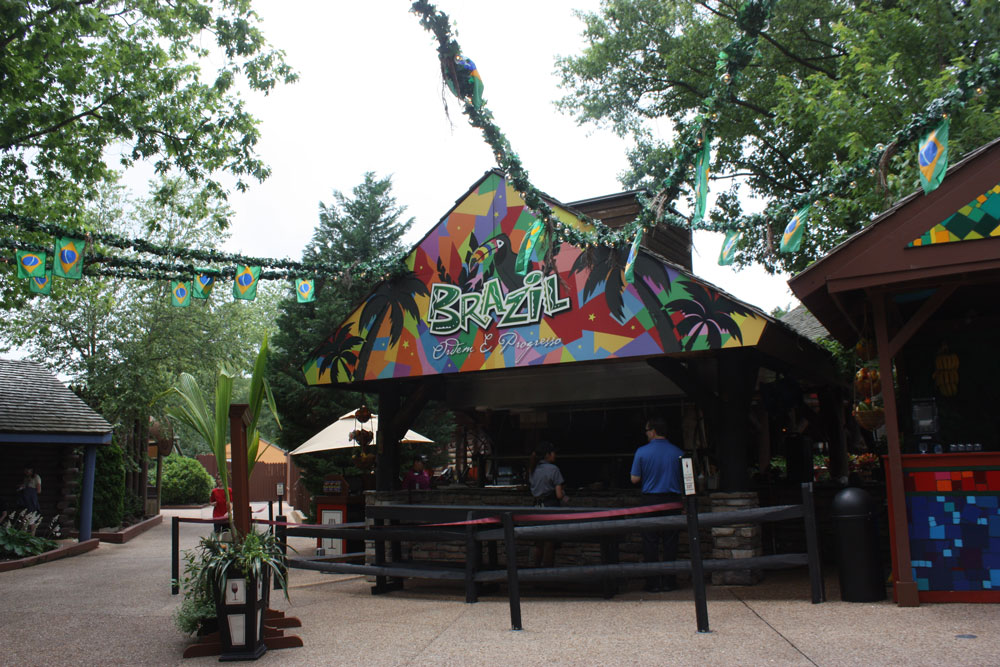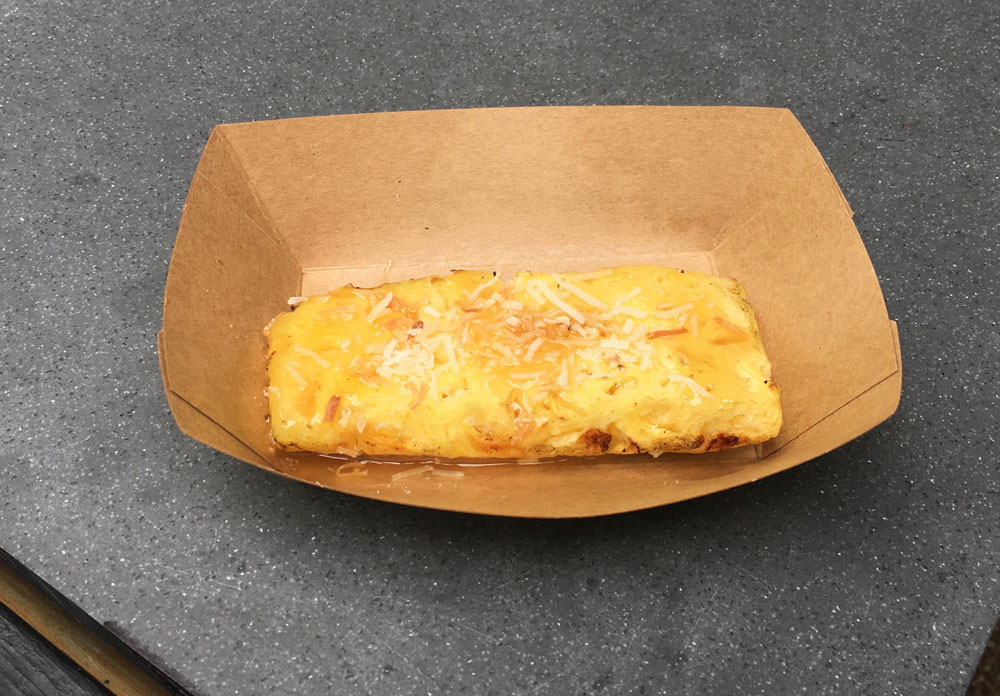 I recommend trying the Guinness Mousse in Ireland. Its incredibly thick, creamy and chocolaty.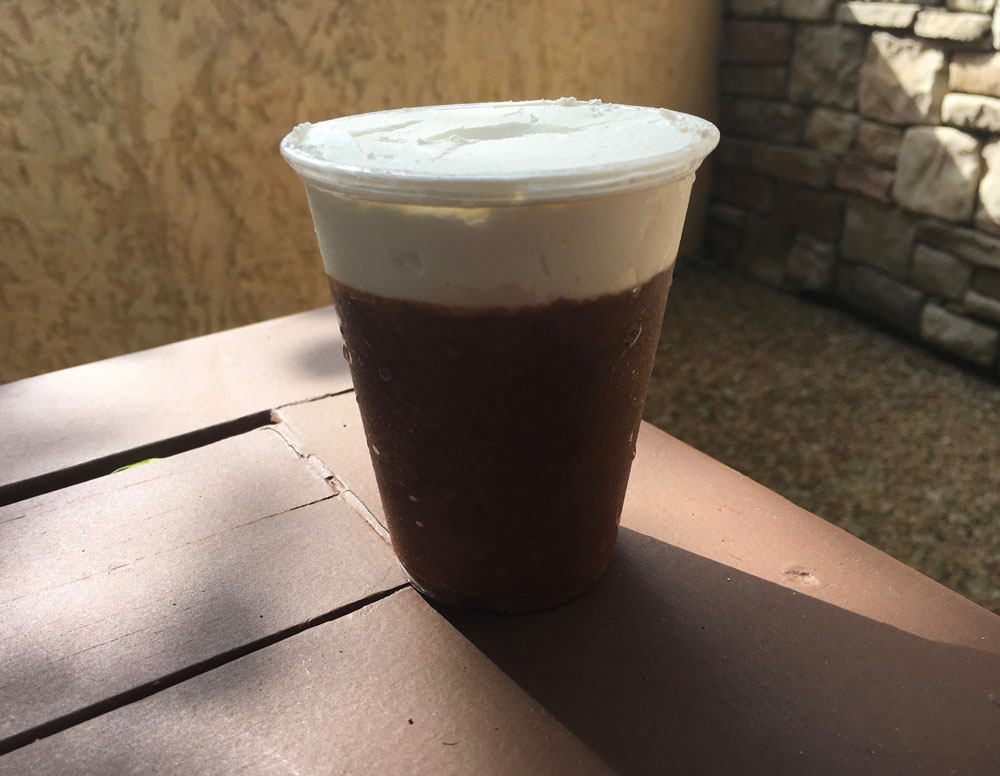 High-top standing tables are provided next to some of the booths. There are multiple outdoor dining options at Busch Gardens Williamsburg so you'll probably find it easy to sit at a table near some of the booths.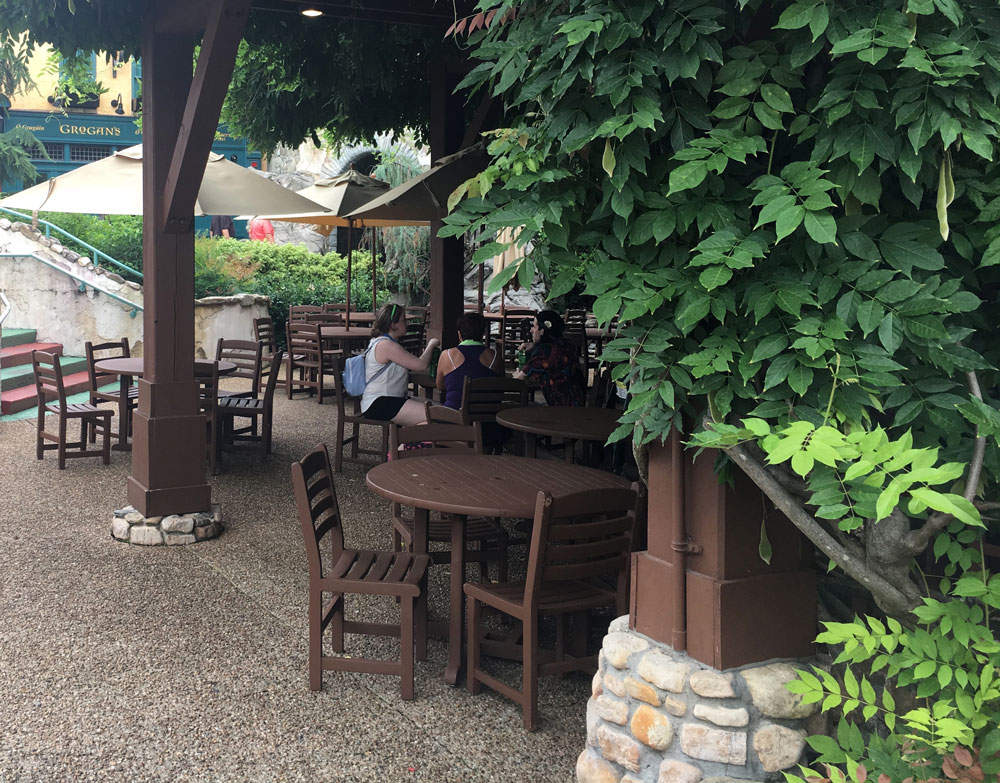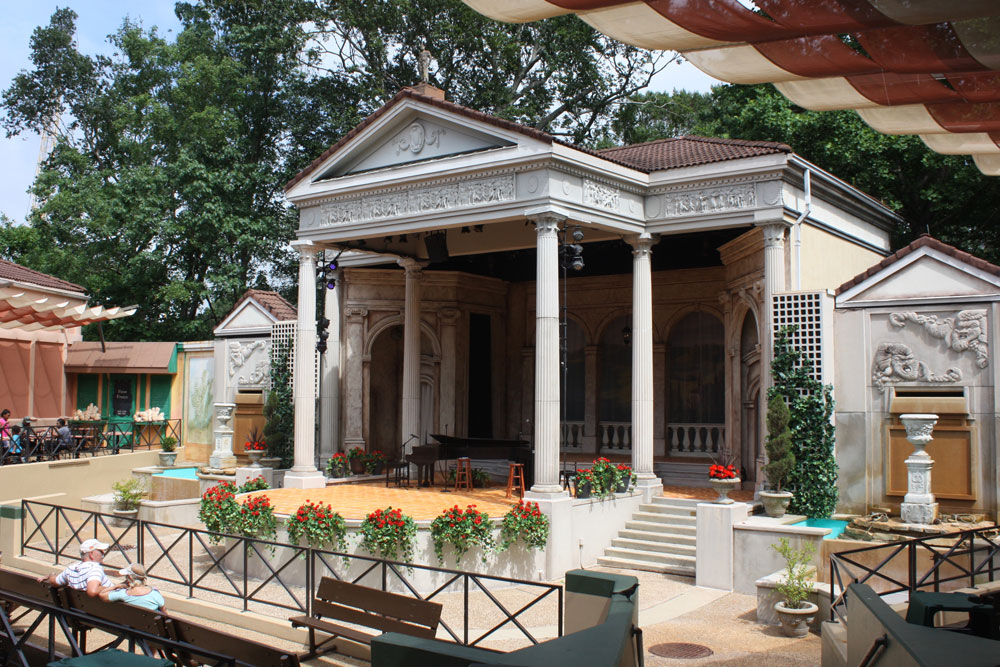 With entree samples ranging from $5.00 to $6.25, the food can be a bit expensive for the portion you receive. Sides like the the grilled pineapple for $4.25 are a bit less. A beer is almost $10.00 but it is a full-sized serving not just a small sample. You can buy a ten or fifteen item sampler package that could save you some money. But, you have to use the package wisely. The 10 item sampler is $49.00 and the 15 item sampler is 69.00. Some menu items cost more than others so you will want to be sure that you are using the sampler package to get the more expensive options in order to come out ahead. Consider just paying cash as you go for anything $5.00 or less and be sure to ask for a passholder discount if you are an annual member.
Consider circling the park twice. That way, you can go back for anything you missed or want to try again. As a bonus, you'll be sure to walk 10,000 steps and work off the great food you are sampling.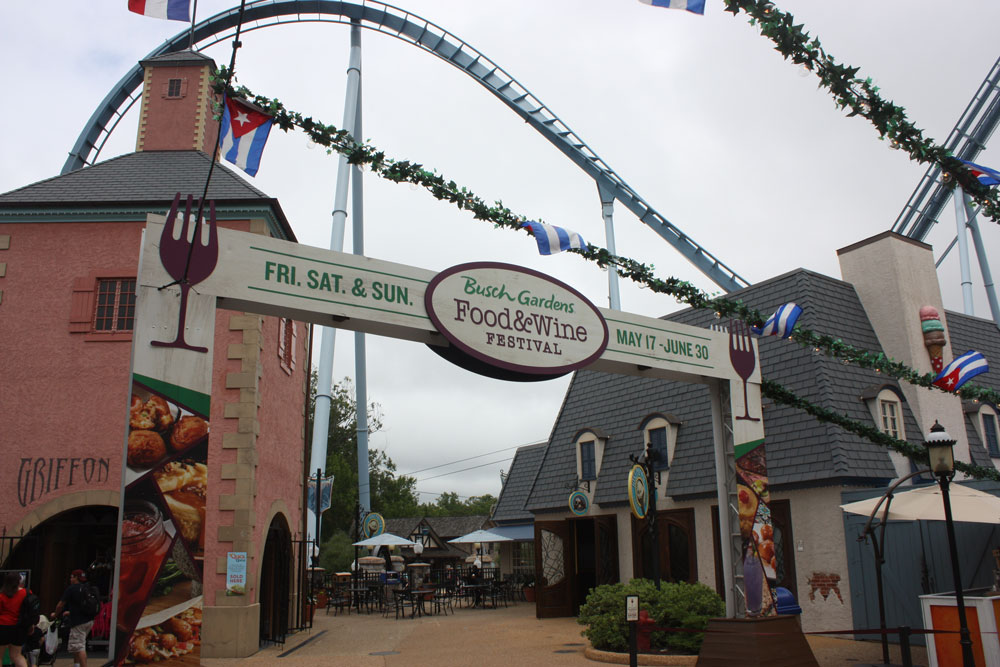 If you are planning to come for the whole day, plan to have one regular meal in addition to the samples. Das Festhaus is air conditioned and you can almost always find a seat. You might enjoy the German sausage sampler platter with bratwurst and knackwurst. You can also get other items like pizza. Definitely check out the chocolate cake.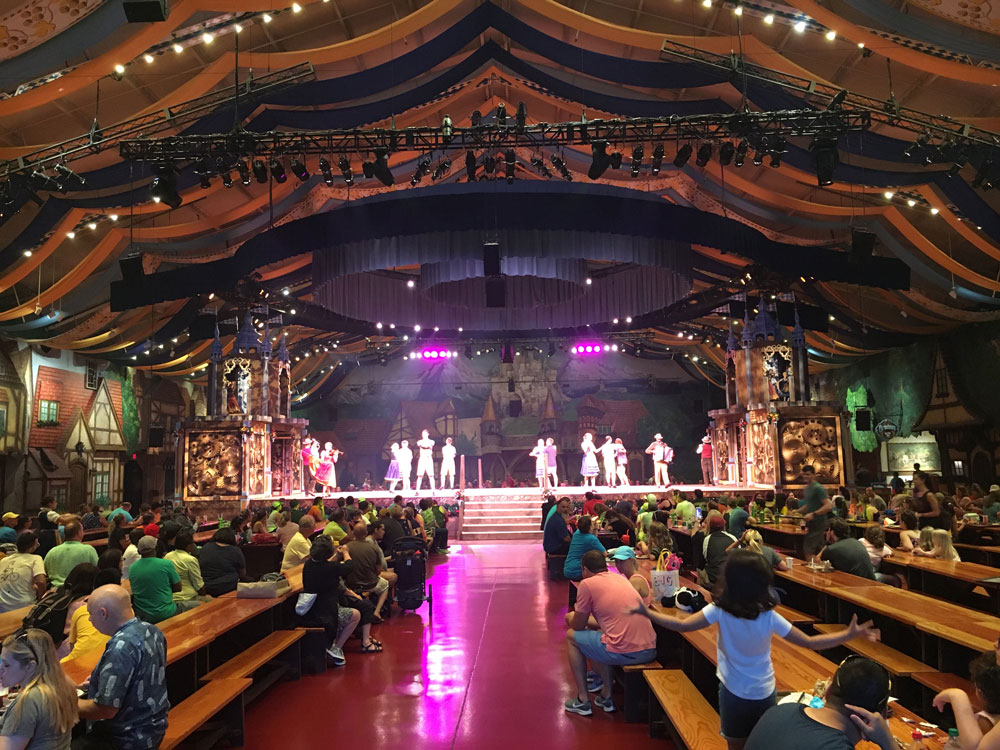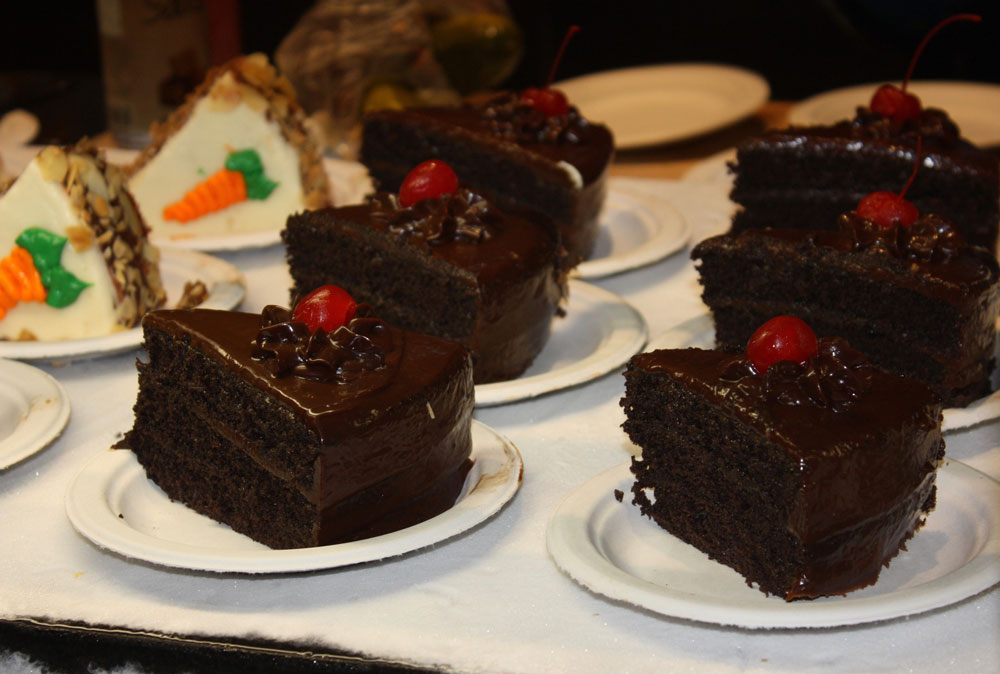 Food and Wine is just one of many events throughout the year at Busch Gardens Williamsburg. For information about the park, check out our Busch Gardens Williamsburg Review. For more details about food and wine, see the Busch Gardens Williamsburg Food and Wine Festival website. 
What's your favorite item at the Busch Gardens Williamsburg Food and Wine Festival? Leave a comment. Share your tips for others to help others enjoy the festival.
Copyright 2019 Travel Trail Sail. All Rights Reserved.