Crabtree Falls, located in Nelson County, Virginia, is a beautiful but somewhat challenging hike. You'll get to see several amazing waterfall views.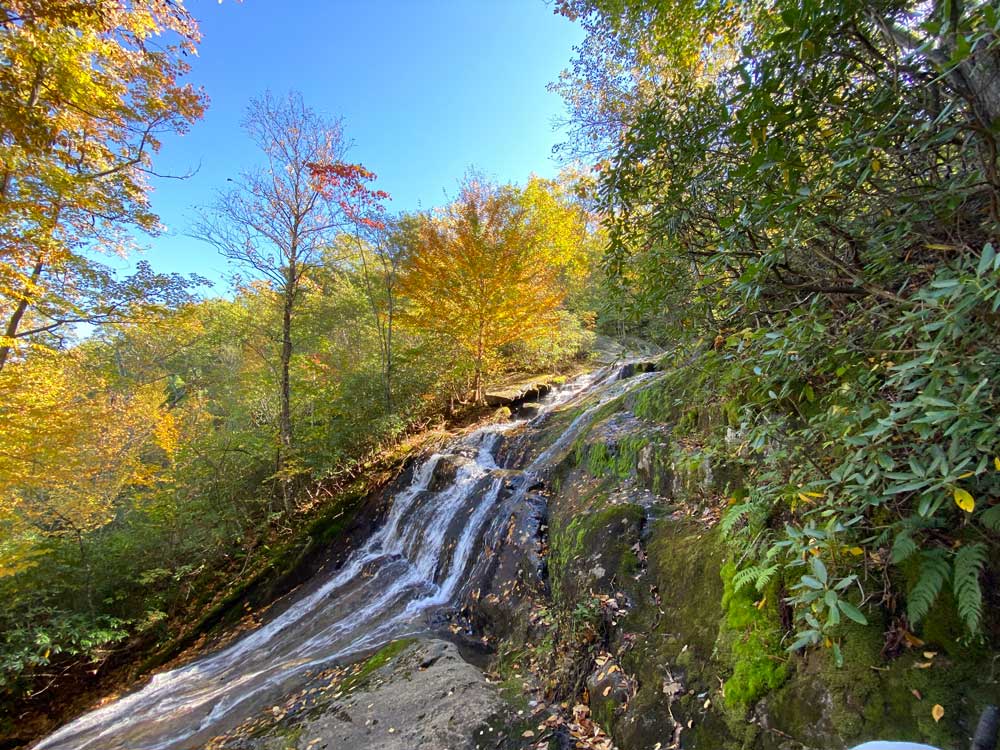 We recently hiked Crabtree Falls. It was a gorgeous fall day, and we really enjoyed this hike. While the walk to the first falls view was paved and easy, it got a bit more challenging from there. The trail is well maintained.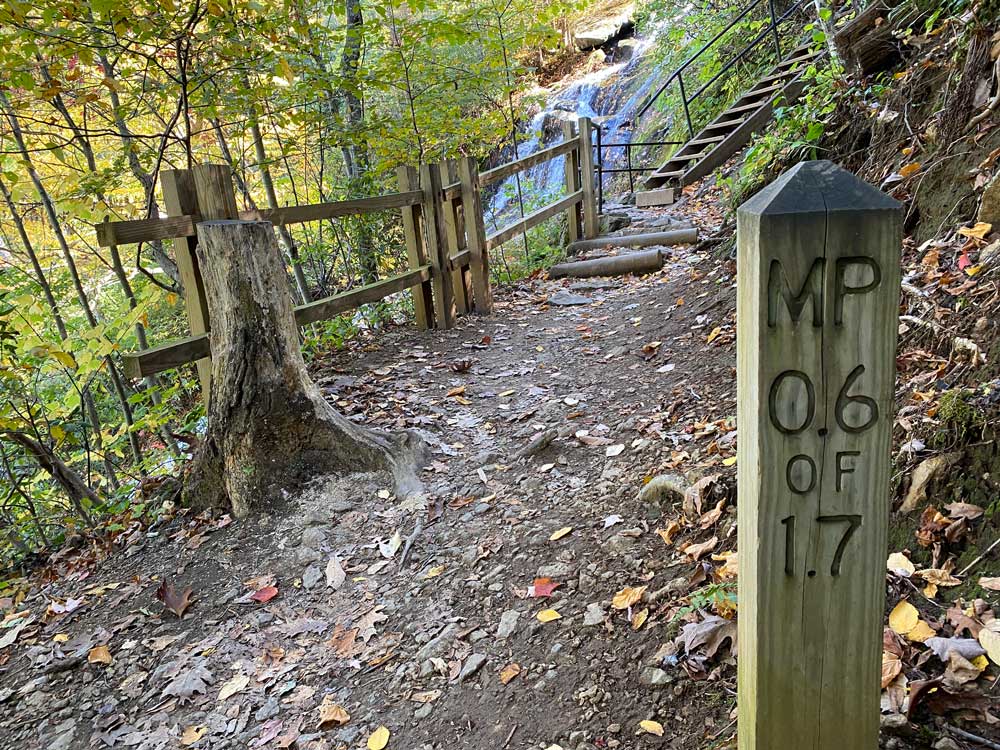 There are sections of the trail that include steps and some rocky areas. However, there are several good places to stop along the way and enjoy a falls view. We recommend wearing sturdy hiking shoes.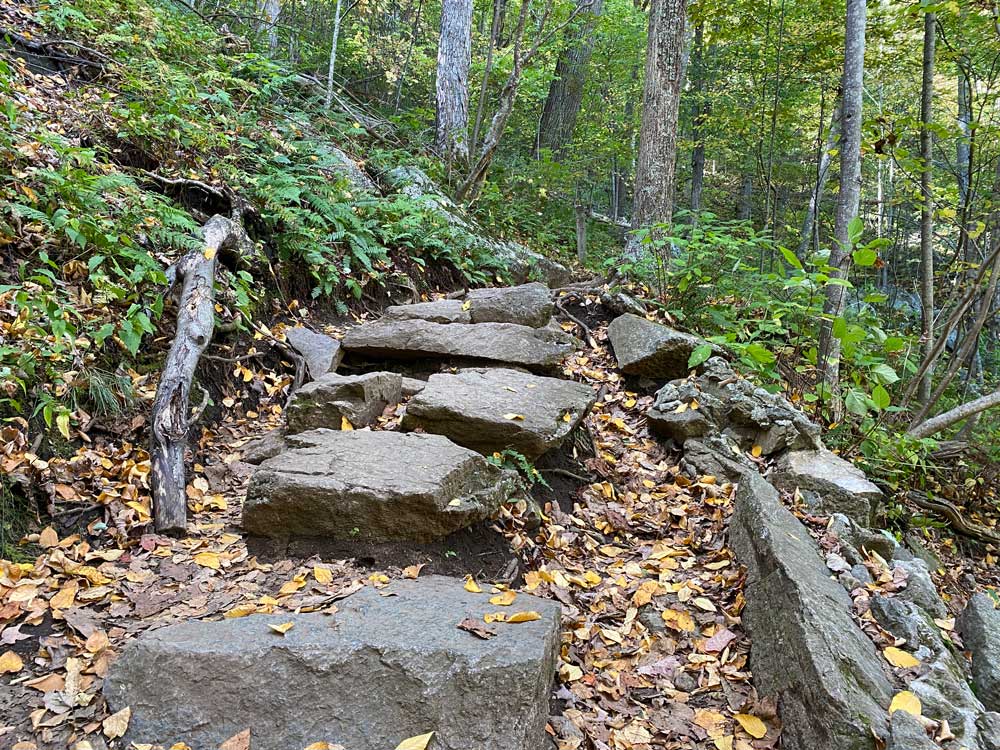 Distance to the last falls view is 1.7 miles. Most people probably stop there. However, if you choose, you can continue to the end of the trail for a total one-way distance of 2.9 miles. There is a service road from there that would allow you to connect with the Appalachian Trail.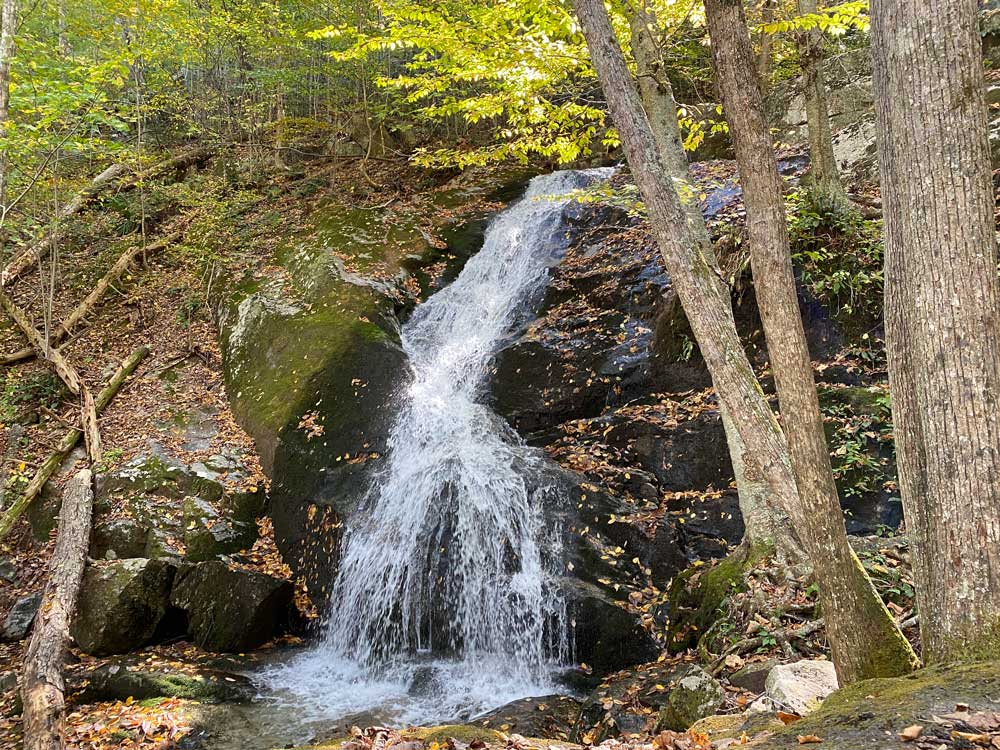 Dogs are welcome to hike Crabtree Falls. They must be on a leash. Rita enjoyed the hike and we saw many other dogs on the trail.
Crabtree Falls Video
It is hard to capture the amazing waterfall views. We tried to give a sense of the hike in our Crabtree Falls YouTube video.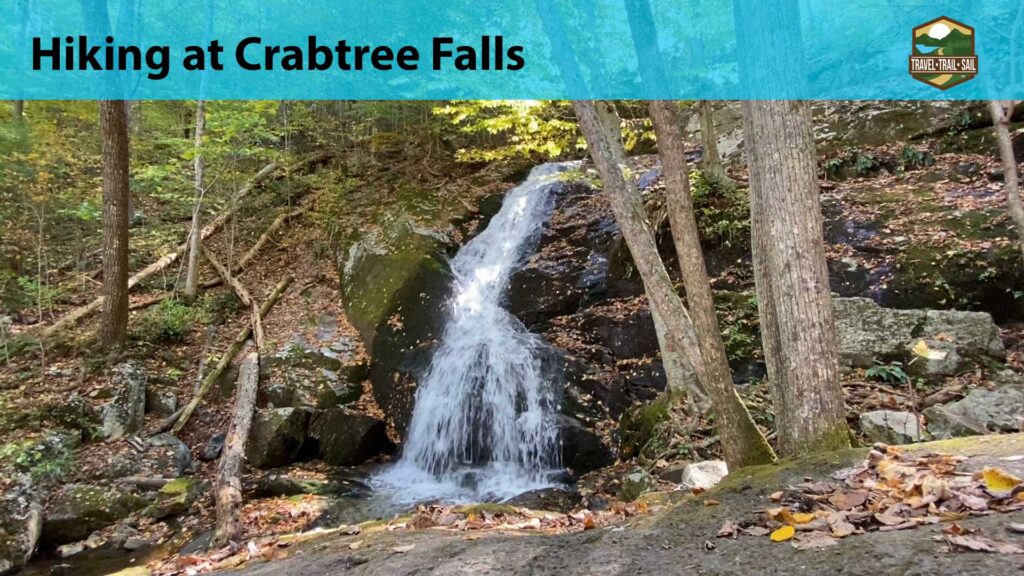 Crabtree Falls Details
Parking is available. There are two parking lots. We saw a few class B RVs but parking might be challenging for a larger RV.
The entrance fee is $3. It is self-service. You place money in an envelope and write your vehicle's license number on it. Be sure to bring dollar bills and a pen.
Crabtree Falls is located in Nelson County, Virginia. The address is 11581 Crabtree Falls Highway, Montebello, VA.
Where to Stay
There are several camping options near Crabtree Falls.
If you are tent camping and want to be in the closest campground, consider Crabtree Falls Campground   It is only about one mile from Crabtree Falls. This campground offers tent sites and cabins. If you are staying in an RV, there are a limited number of back-in 30 amp sites that accommodate campers of up to 25 feet.
We stayed at Devils Backbone Camp. It is about 15 miles and 30 minutes away. There are a variety of camping options including full hookup pull-through RV sites, back-in RV sites, and tent camping sites. A nice bonus is that it is only a 5-minute walk to the brew pub. Note that the roads between Devils Backbone and Crabtree Falls can be a bit narrow and winding. You'll likely want to leave the RV at the campground.
If you prefer a non-camping option, consider staying at Wintergreen Resort.
Thanks
Have you visited Crabtree Falls? We'd love to hear about your adventure. Leave a comment to share your thoughts.
Copyright 2022 Travel Trail Sail. All Rights Reserved.